With new trends, platforms, algorithms and technologies, the digital marketing landscape is ever-changing, which lends itself to be an exciting and challenging industry to work in.
If you've got the creative flair, passion for innovation and curiosity to explore, it could be the industry for you. But if you're new to the industry or you're looking to get your foot in the door, it can be confusing knowing what steps you need to take. 
So how do you get your first job in digital marketing? We have put together this helpful guide on the things you should consider to help you break into the industry.
Digital marketing – what it covers and the types of digital marketing jobs
An introduction to digital marketing
Digital marketing is a term that encompasses a wide range of job roles. In general terms, digital marketing is the act of utilising digital platforms to promote a service or product.
Whilst you will find general marketing roles during your job search, it's also worth being aware of the more niche areas of digital marketing. Many of the skills required for these roles will overlap, but it's also important to remember that there are some unique to each role.
You'll also notice that job titles contain words such as 'assistant', 'analyst', 'executive' and 'strategist'. This usually indicates the seniority of the role and will depend on experience and responsibilities. When entering the industry, entry-level digital marketing job titles will usually contain the words 'assistant' or 'analyst' in the job title. But don't let this dishearten you! There will likely be routes of progression and at this stage, gaining experience and developing your skills is what's most important.
But what might you do in a digital marketing job? Ultimately, this depends heavily on the route that you choose to take and the area you specialise in. Below we'll explore some of the areas you could consider before moving on to explore how to get a job in digital marketing.
General marketing roles
During your job search, you might come across some jobs advertised as 'Digital Marketing Assistant' or 'Marketing Executive'. There are many types of digital marketing jobs and these roles will often cover a wide variety of tasks. They can be a great first step into the industry, particularly if you're not sure in which area you want to specialise.
CRO
CRO (conversion rate optimisation) relates to strategies designed to improve conversions on your website. This could include driving a customer to purchase a product, signing up for a service, completing a form or clicking on a link. Your role will involve considering what drives, stops and persuades users to convert and making recommendations based on barriers they may face.
Digital PR
Digital PR is the strategy that utilises digital platforms to increase awareness of a brand through content which is seen and shared. Through relationships with journalists, PR teams will build links through online campaigns in articles and on authoritative websites.
Paid Media
Paid media refers to any form of digital marketing that involves paid online adverts. For example, pay-per-click (PPC) is a marketing channel where the advertiser pays a fee each time an ad is clicked on. These ads will appear on search engine results pages (SERPs). Other paid channels include display advertising and paid social media advertising.
SEO
Unlike PPC, SEO is an organic form of marketing. It stands for "Search Engine Optimisation" and involves improving a website's visibility and positioning of web pages in organic search results.
[Pull out box] Top tip: for more in-depth information on these areas, check out our beginners' guides:
Social media marketing
Social media marketing refers to all marketing activities that take place on social media platforms aimed at building a company's brand, increasing sales and driving website traffic. It involves optimising social media profiles, creating and publishing engaging campaigns and analysing data and reporting.
Do your research
Once you've explored the different areas of digital marketing, there are a few other things you should consider researching. As you might have noticed, digital marketing comes in many different forms and the types of employers you could work with will vary depending on several factors.
Top tip: We recommend taking a listen to our video series: Spotlight On. In each episode, we're joined by marketing leaders from some of the UK's most exciting brands. They share their own career story so far, with lots of useful advice to inspire you to develop your own career.
Agency vs in-house
When searching for a role in digital marketing, you'll want to consider whether you want to work for an agency or in-house. If you choose in-house, this means you'll be working within a company focusing on marketing its products and services. Working alongside other departments in the company, you'll be involved in a broad range of projects but it will focus on one sector. You'll understand the ins and outs of the business and your experience will become very specialised in one subject area.
On the flip side, in an agency, you will find yourself working on a variety of different projects for a range of clients across various industries. This exposure to multiple clients and campaigns will give you a wider marketing experience. You'll also be surrounded by many other marketing experts giving you greater insight and making it easier to stay up-to-date with changes in the industry.
Location
Whether you're after an agency or in-house role, you'll find excellent positions to apply for wherever you look. Of course, opportunities abound in larger cities, but you needn't confine your search as we're increasingly seeing digital marketing opportunities cropping up in locations further afield, both in the UK and overseas.
With the increase of remote working, it's also important to consider this when searching for a job. Your preference will largely depend on your working style. Remote or hybrid working can offer large amounts of flexibility which can contribute to a better work-life balance. However, if you're someone who thrives off of working in an office alongside others, a fully remote role might not be best for you.
Salary expectations
Salary expectations will vary based on several factors including location and of course experience. If you're a school leaver or a graduate fresh out of University, your salary will be lower than that of an experienced digital marketer with 20+ years in the industry. Additionally, pay will differ by location and the type of digital marketing job you want so it's important to factor that in when you're searching for a job.
That being said, this shouldn't deter you from a job and you should consider other factors such as benefits and training opportunities offered with the role.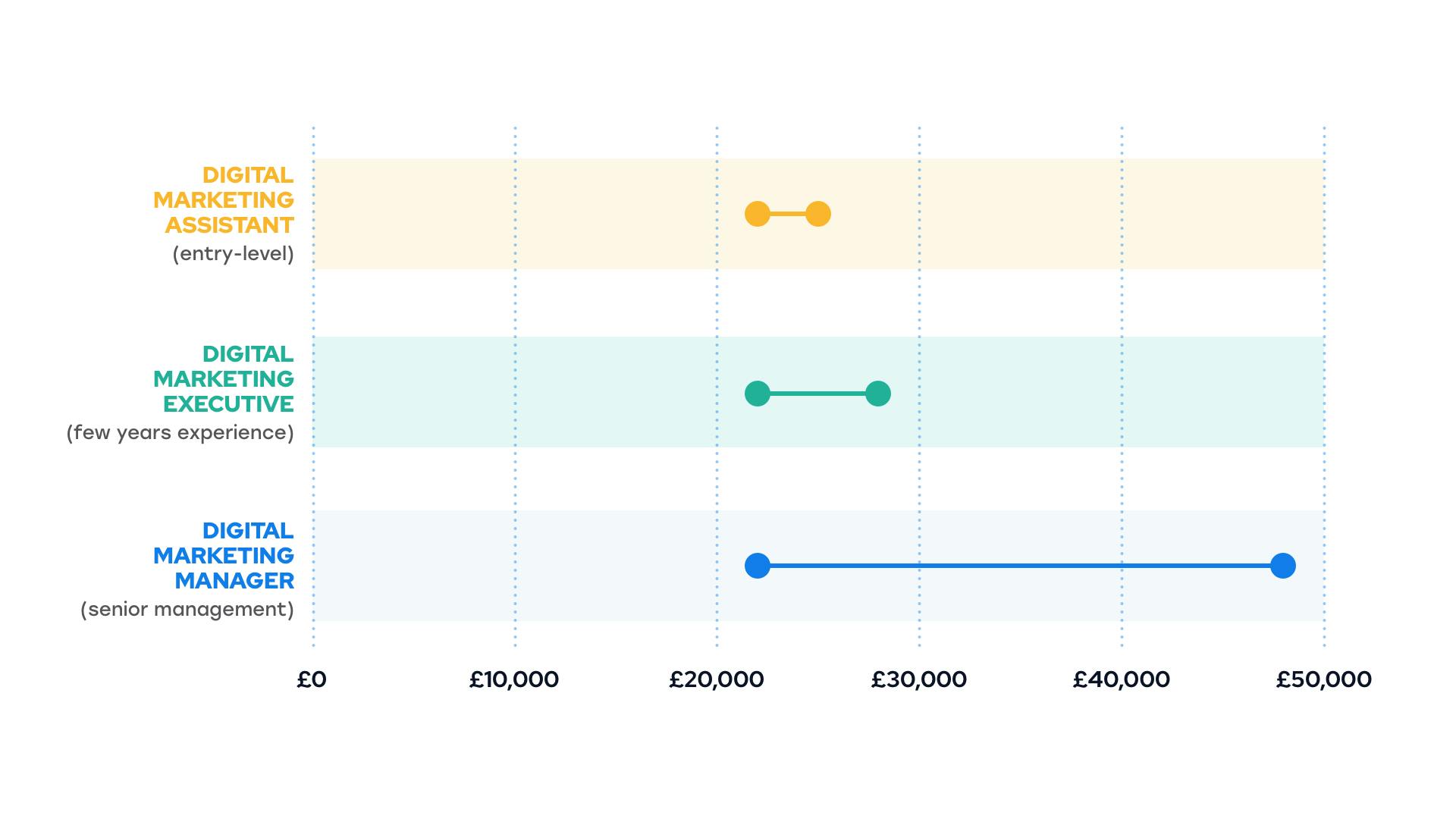 Source: https://www.prospects.ac.uk/job-profiles/digital-marketer#salary October, 2022
Subscribe to newsletters and blogs
If you're looking to develop your knowledge in certain areas, we'd highly recommend subscribing to industry newsletters and following industry blogs. As mentioned before, digital marketing is a fast-paced industry and there will be an element of personal responsibility to keep up-to-date with new trends, algorithm updates and developments.
In addition to developing your knowledge and understanding of digital marketing concepts, subscribing to these newsletters and blogs will demonstrate your passion and enthusiasm for the industry to potential employers. This will certainly stand you in good stead when writing a job application or during an interview.
Below are some of our favourite blogs and newsletters:
You can also sign up for Impression's newsletter for bi-weekly digital marketing round-ups and invites to our events.
Digital marketing job requirements
Skills required for a career in digital marketing
As previously mentioned, there are some skills required that will relate to all digital marketing roles. However, if you're looking to specialise in one area, there are certain skills you'll need to have. We've included some general ideas below but if you're actively applying for roles, we'd urge you to thoroughly read any job descriptions or person specifications linked to the role. Don't assume what skills are required based on the job title.
Soft skills
Soft skills refer to the skills that are easily transferable across different disciplines. You could think of them as the foundational skills needed for a job. Below we've provided you with some of the key soft skills that you'll need to get a job in digital marketing.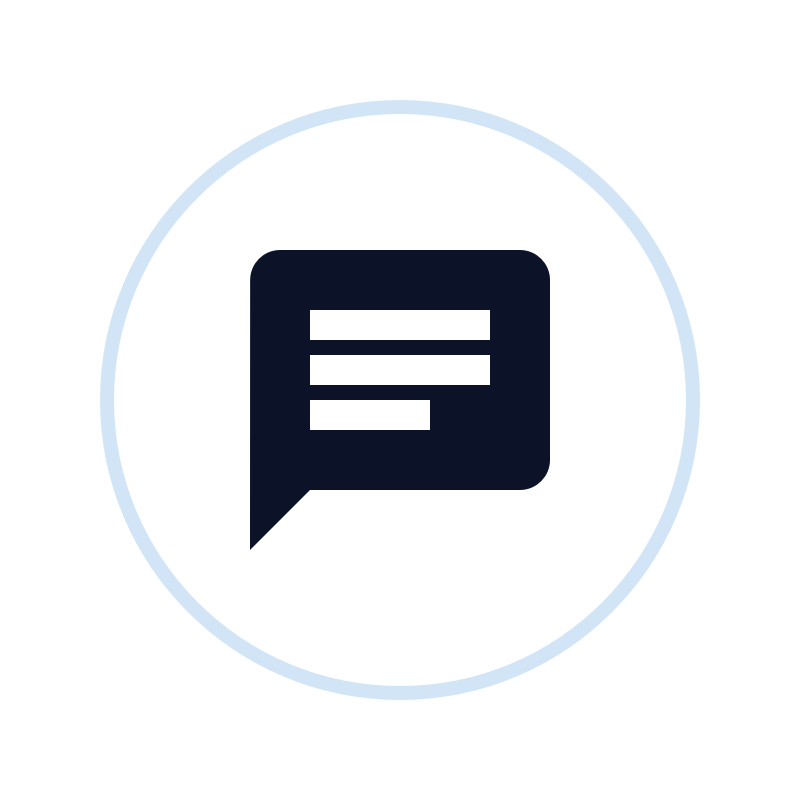 Communication
It will come as no surprise that communication is one of the core skills you'll need as a digital marketer. Clear communication with your colleagues is key to a healthy work environment to ensure you're all equipped to perform well to meet objectives and deadlines.
You may also be required to communicate with people outside of the company, particularly if you work for an agency where you'll be interacting with clients regularly. Clear communication is vital when explaining marketing concepts to those who might not be au fait with these topics as well as keeping them up to date with the progress of projects.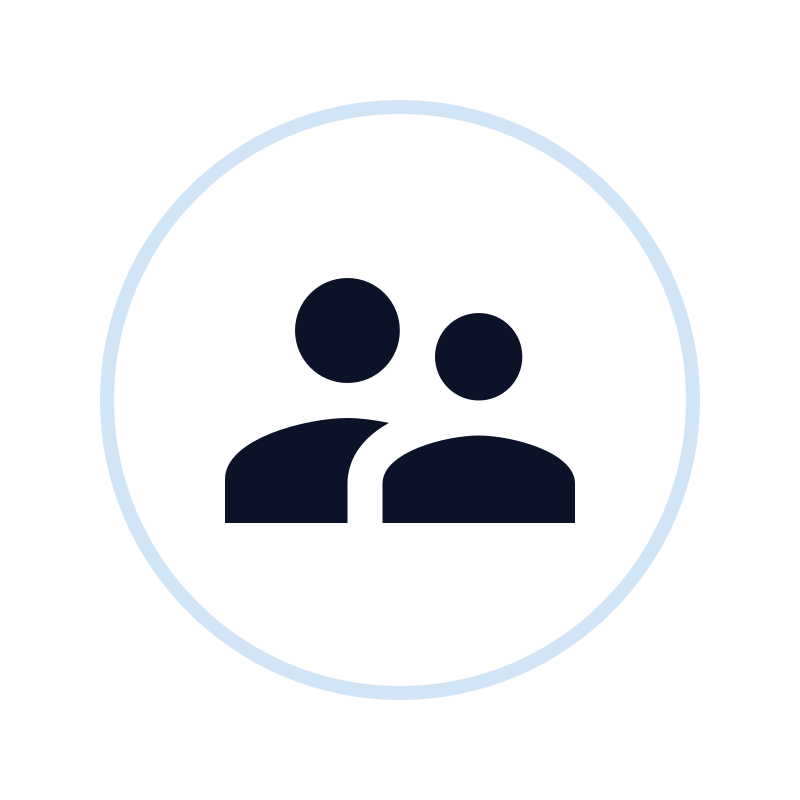 Teamwork
Digital marketing is rarely a one-man band. You'll likely be working within a team or working alongside colleagues in other departments. Good teamwork ethic is important regardless of the size of the team and every member has their part to play to meet the overall business objectives.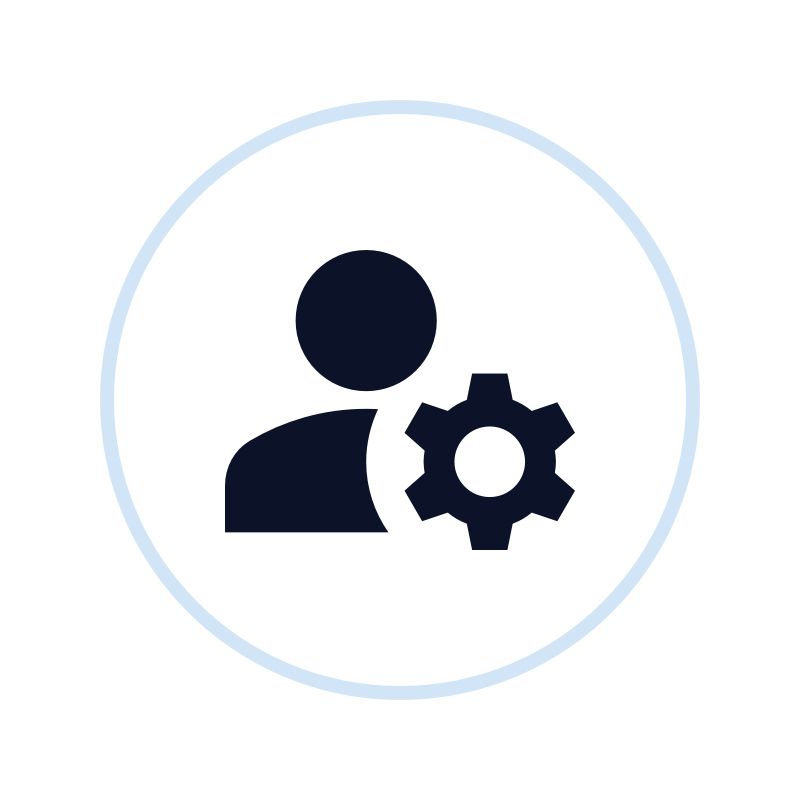 Adaptability
Digital marketing is a constantly changing discipline and you'll need to be comfortable adapting to change. For example, if working in SEO or PPC, your employer will want to know how you will react when Google launches its latest algorithm and it affects a website you're working on. Adaptability also relates to your willingness to train and develop yourself personally and professionally. It's an ever-changing industry and we're constantly expected to learn and develop.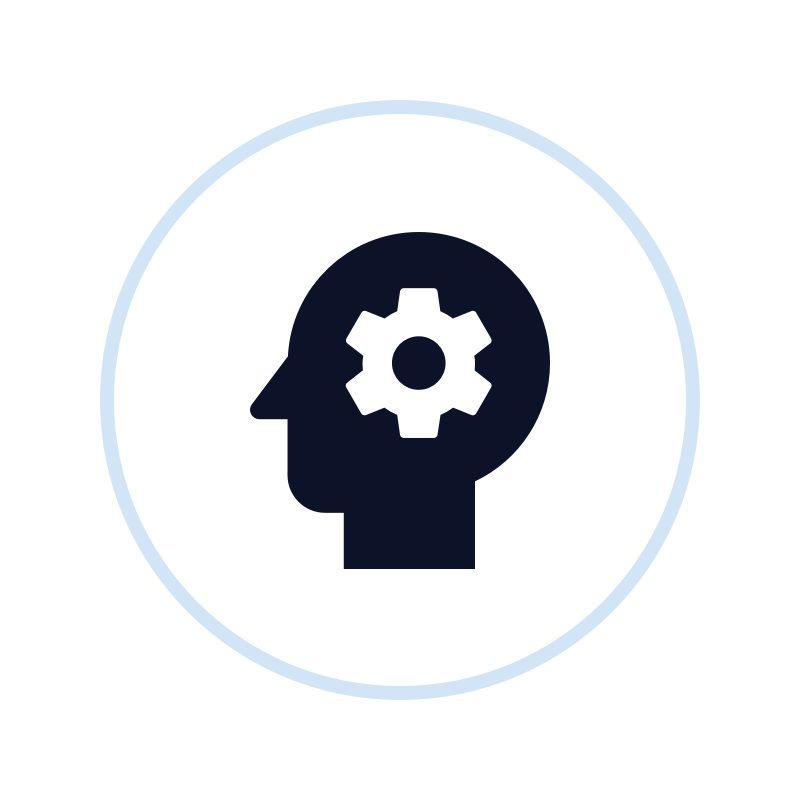 Problem-solving
Linking to the last point, problem-solving is another key skill required for a career in digital marketing. When faced with roadblocks or issues, you'll need to identify the cause, devise a solution and successfully implement it. This can often come with experience and your ability to problem solve will develop as you do.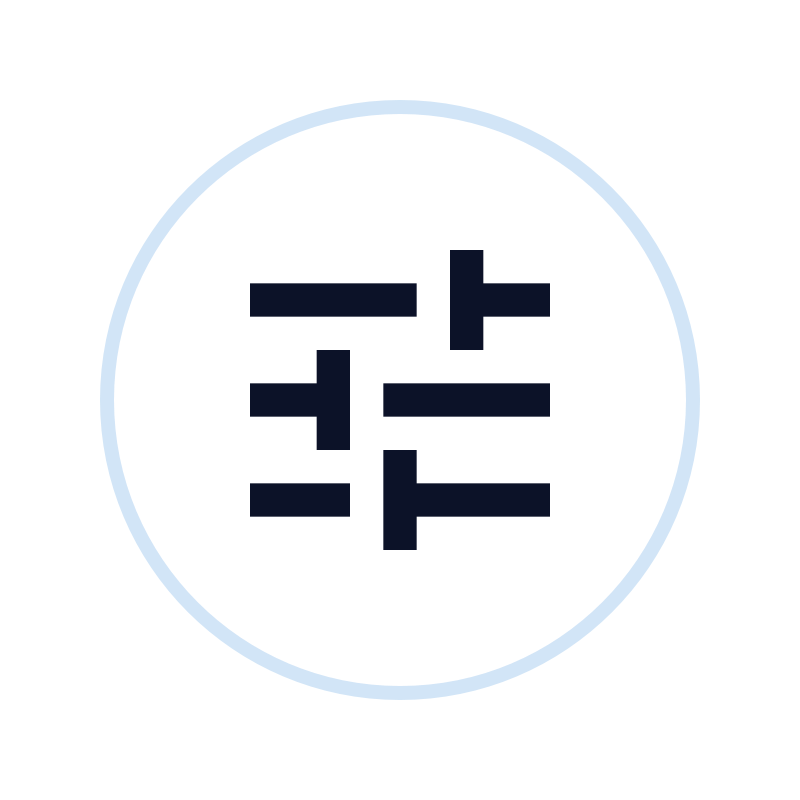 Multitasking
Being able to multitask is a skill required for both in-house and agency roles. You'll be working across multiple client accounts and projects at the same time so it's important you can keep on top of your tasks for each one. You must be able to manage your time to meet deadlines agreed upon with your line manager or client.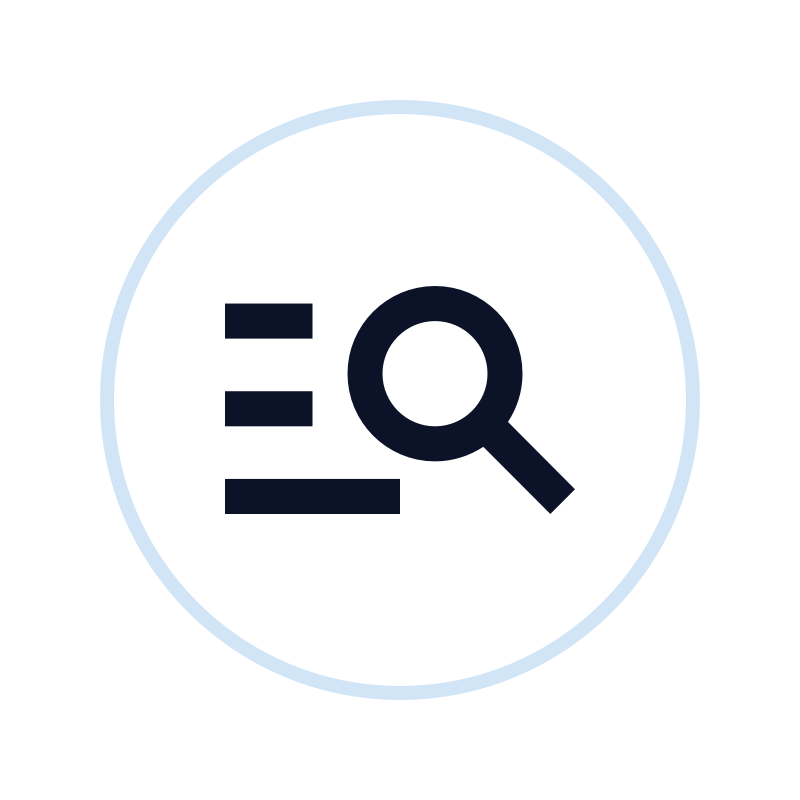 Attention to detail
As with any customer or client-facing role, attention to detail is important to ensure you're offering a high-quality service in an agreed timeframe. You want to build a strong reputation and maintain a high level of expertise when dealing with your clients. This attention to detail should extend to understanding any rules or good practices for your content or ads to not be penalised.
Hard skills
Hard skills relate to those that are the specific skills and abilities required for a particular job. For some entry-level digital marketing jobs, you might not be required to have vast amounts of experience. These skills are often learnt and developed through training and experience. If you're new to the industry, we'd recommend roles where you'll be supported through a training programme or course.
Requirements for these hard skills will vary depending on what role you are applying for. To get you started, we've included a few examples below.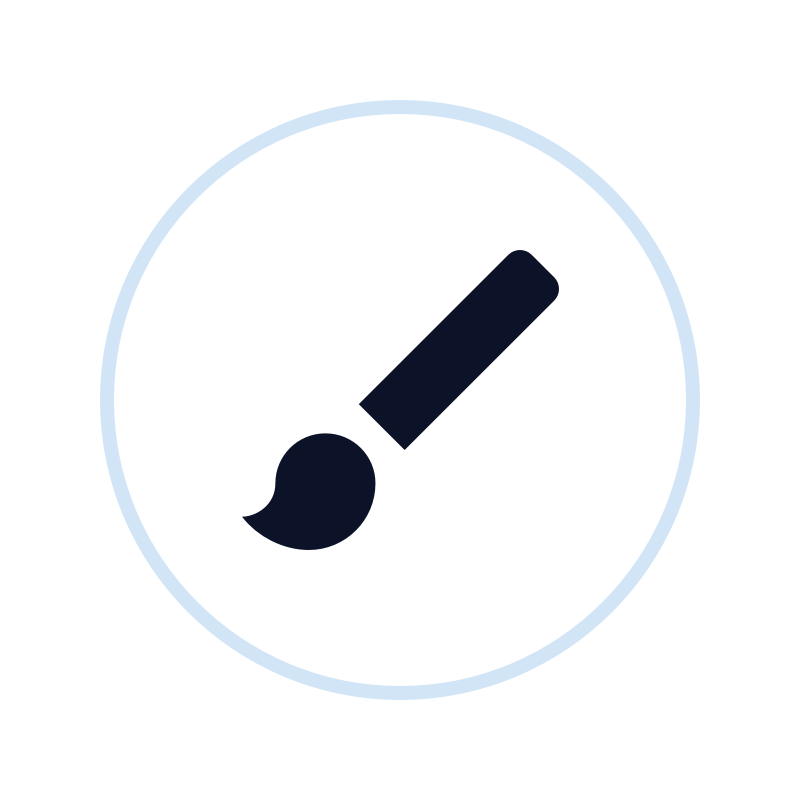 Graphic design
Marketing assets are anything used by a company to promote its products or services. This could include brochures, leaflets and digital assets using software such as Adobe Indesign, Illustrator or Photoshop. Lots of organisations are adopting the use of Canva which is a graphic design tool for beginners or those who might not be familiar with more advanced software.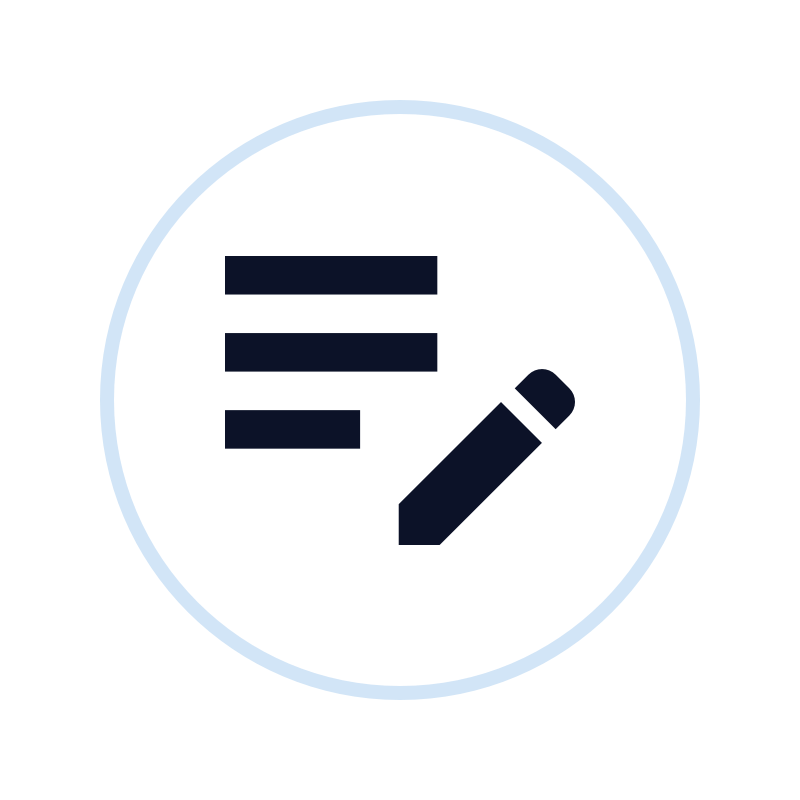 Copywriting
The foundation of most marketing roles is great copywriting skills. In digital marketing, you'll be expected to write for multiple platforms including websites, newsletters, social media, emails and more. If you're working for an agency, you'll need to be able to write for a variety of audiences, taking into account the brand's tone of voice.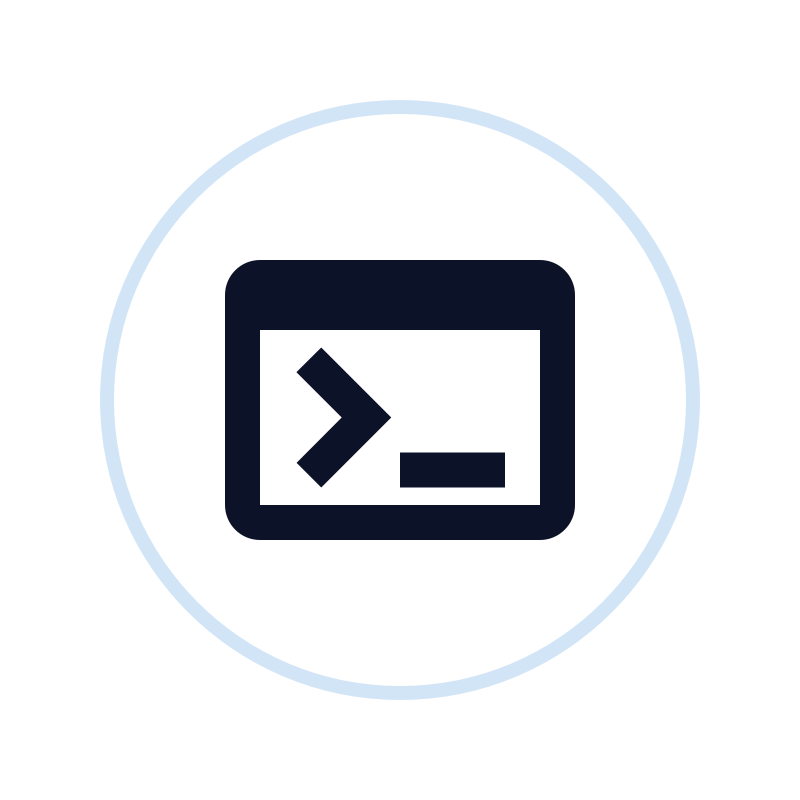 HTML/Coding
For more technical-based roles within SEO and CRO coding skills will be required. If you're applying for an entry-level position, this could just be a basic understanding. Luckily, there are lots of useful (and sometimes free!) courses available. See the short courses section below for more information on this.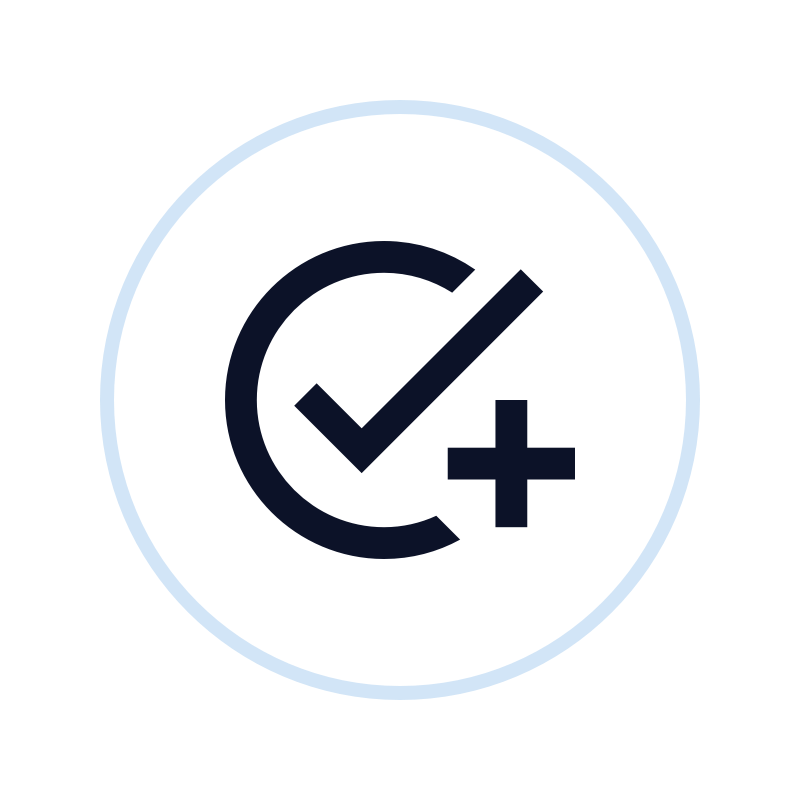 Project management
As mentioned previously, the very nature of marketing will often mean you're working amongst multiple projects and campaigns. For this reason, skills in project management will be highly desirable to ensure you can see projects and briefs through from start to finish. This could also involve being able to demonstrate experience with project management software.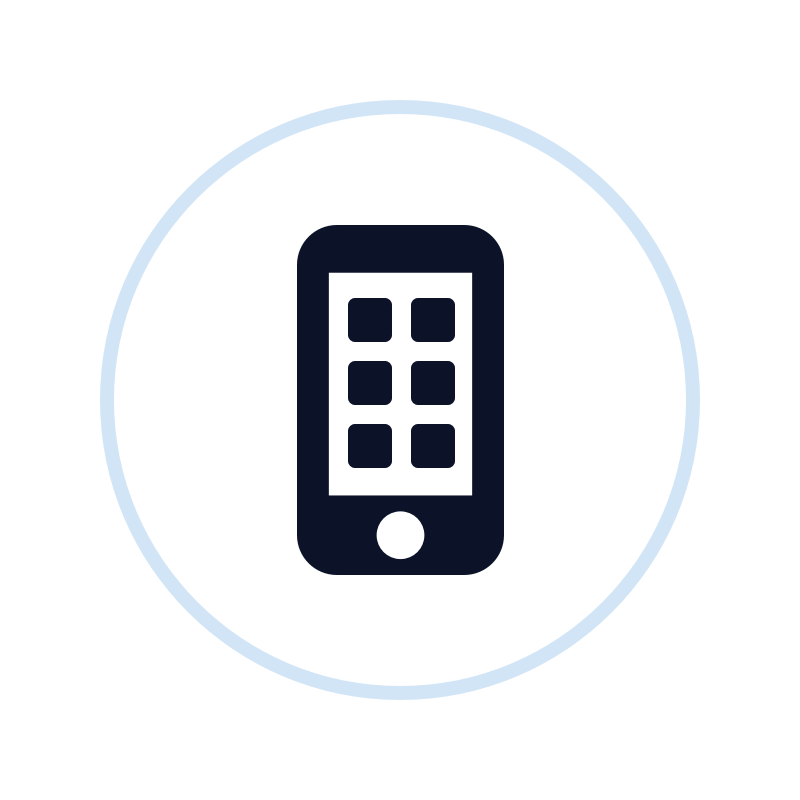 Social media management
If you're applying for a role in social media marketing, required skills in this area are a given. This includes things like copywriting, asset creation, and videography. You might also be required to experience with a scheduling platform such as Hootsuite, Sprout Social or Feedly.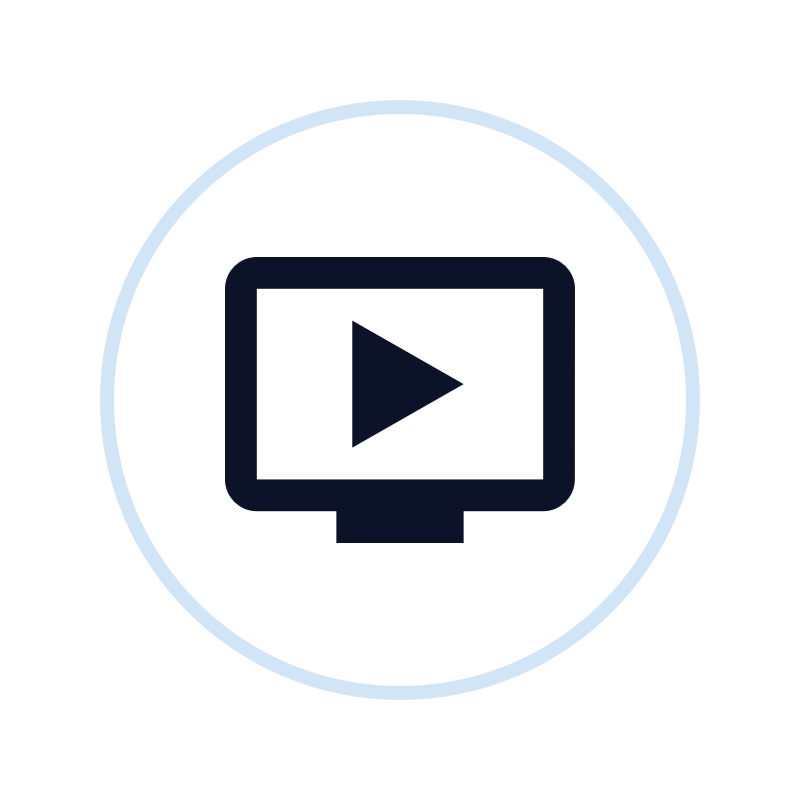 Videography/video editing
Certain digital marketing roles such as social media marketing may require you to have some knowledge and experience in videography. This could include knowledge of editing software such as Adobe Premiere Pro or Apple Final Cut Pro as well as familiarity with a variety of filming equipment.
Tools and software
As a digital marketer, there are a wealth of tools and software at your disposal. If prior knowledge of these is required, it should be listed within the job description and person specification. However, this might not always be the case so below we've provided some examples below:
Social media: Hootsuite, TweetDeck, Sprout Social
Email marketing: MailChimp, ActiveCampaign, ConvertKit
CMS (Content Management Systems): WordPress, Magento, Drupal, HTML/CSS
SEO: SEMrush, Ahrefs, STAT, SEOmonitor, Google Search Console, Google Analytics
PPC: Google Ads Editor, Bing Ads/Bing Editor, Google Merchant Center, Google Tag Manager
There are numerous publications, magazines, forums and influencers that provide commentary and guidance on different software and relevant tools. Don't be afraid to Google it and have a read.
Top tip: we've created lots of useful beginners' guides that give introductions to the tools and software you might use as a digital marketer.
Qualifications and courses
Qualifications aren't always necessary but they are advantageous, particularly if you're applying for a role which requires some experience.
Apprenticeships
Apprenticeships are a great option for those just starting in the industry. Through an apprenticeship, you'll receive on-the-job training, have the opportunity to earn a qualification and best of all, you'll get paid whilst doing it. Because of the nature of apprenticeships not all employers will offer this so we'd recommend researching thoroughly to explore your options. You'll find lots more useful information on this on the gov.uk website.
Degree
Whilst a degree isn't always necessary, it will certainly put you at an advantage. Not only does the degree hold value, but the additional experience and activities you took part in at University will have added benefits and can aid you in getting a job in digital marketing. This could include work experience/placements, involvement in a society, and projects undertaken as part of your course.
We'd also recommend looking at courses that have integrated accreditations such as the Chartered Insitute of Marketing (CIM). Courses with this will give you the chance to earn additional certificates which are looked favourably on by employers.
If you don't have a degree related to marketing specifically, don't worry. Many other degrees will often allow you to gain transferable skills valuable to digital marketing. We're a varied bunch at Impression and lots of us have degrees not related directly to marketing. Some of us studied English Literature, Philosophy, Psychology and many other subjects.
Top tip from Impression's Edd: 'Don't rely on getting all your experience from your University course; I would recommend being more proactive and going out there. Creating something yourself, such as a personal project which you can experiment and learn with.'
Short courses
Short courses are a great way to develop your skills and knowledge alongside other commitments you may have. Doing these in your own time will also demonstrate to employers that you're serious about a career in digital marketing. Whilst some require payment, there are also lots of free options too! We've listed some personal favourites below.
Work experience
If you're trying to start out in a new industry, you've likely heard of the age-old predicament, "I can't get a job without experience and I can't get experience without a job". This is a frustration felt by many, but there are lots of ways you can gain that extra bit of experience to help you get your foot in the door.
If you're currently in employment, why not explore if there are opportunities to take on responsibilities outside of your job description? Let's say you work in a shop or cafe, can you offer to manage the business's social media accounts? Alternatively, if you work in an organisation with a marketing team, could you ask to shadow a colleague?
If neither of those is an option, you could also consider volunteering for a charity to run their social media accounts. This kind of role can often be done alongside your current job and although it would be voluntary, expenses are sometimes paid.
If you are currently at University, we'd highly recommend utilising options to take part in a placement or internship if your course allows. This will allow you to build on your theoretical knowledge by gaining practical, hands-on experience. If you're a student or graduate at Nottingham Trent University or the University of Nottingham, they offer a fantastic opportunity to get this experience through their Digital Marketing Academy and Grads4Nottm initiative.
Develop your personal brand
If you haven't set up a LinkedIn profile yet, we'd suggest you do! LinkedIn has the power to connect you with very prominent individuals in the industry and expose you to current conversations and debates. Not only this but it allows you to connect and network in these communities, giving you the chance to get involved in these conversations.
Additionally, LinkedIn can help you display the information on your CV to make it more visible to potential employers. You don't need to be on the site constantly or post multiple times a day, but we would recommend making sure you keep your profile as up-to-date as possible. Much like a CV, updating little and often is easier than trying to completely overhaul it and add in your new experiences and skills.
Apply
How to create a CV for a digital marketing job
So you've found a job and you need to apply. The first thing you'll need to do is make yourself aware of the application details. Do you need to complete an application form? What about a cover letter? This will all very much depend on the role you're applying for.
Generally, there are some basic rules for creating a CV that employers will expect. We've put together some of the key things you need to consider when writing yours.
Consider the length of your CV
Two pages are the absolute maximum length a CV should be (academic CVs are the only exception). If your CV is any longer, chances are the employer will not bother reading past the first couple of pages. Some easy ways to reduce the length of your CV are to avoid duplicating information, limit your experience to the most recent roles you've had and keep your personal profile short and to the point. If you're submitting a cover letter or supporting application, you'll have the opportunity to expand on your points here.
If you haven't had much experience before applying for a role, one page is also sufficient. Just ensure that the content is relevant and your passion for why you're applying is clear.
Tailor it to the job description
One of the most common mistakes when writing a CV is simply spilling out all your past experience and not considering what the employer is looking for. Use the information provided in the job description as a checklist to ensure you meet the requirements for the job.
Use the right language
Action words help to emphasise your past achievements and experience. For example, if you lead or manage a team, you could include verbs such as managed, influenced, facilitated, enabled or cultivated. You can find lots of useful examples of buzzwords to include on your CV on Indeed (just make sure you have a full understanding of any words you use, as this will be expected during interviews!).
Include evidence of your achievements
It can be really easy to simply list examples of things you've done in past roles. To take your CV to the next level, we'd suggest providing numerical evidence of these. You could include things like
The number of people you supervised
Any budgets you managed
Percentage of targets you hit
Cost/time reductions you achieved
Proofread
Finally one of the most important things you should do before submitting your CV is to proofread it. Chances are, you've spent a long time working on it and it would be a shame for you to damage your credibility through a simple spelling mistake. It's common to miss these and when you've been working on something for a while you might find it hard to notice any mistakes. Why not ask a friend or family member to check it over for you? A fresh pair of eyes is a great way to spot these and they might have some suggestions for improvement too!
Interviews
So you've impressed the hiring manager and made it to the interview! Well done! Unfortunately, the work doesn't stop there. The interview stage is your chance to sell yourself and expand on the things you mentioned in your application.
Before prepping for your interview, it's important to consider what type of interview you will be attending. Below is some information on the types of interviews you might encounter when applying for a role in digital marketing.
Competency-based interviews
Competency-based interviews, also known as behavioural interviews or situational interviews are aimed at testing and identifying the skills and competencies required for the role. The questions asked in this style of interview will depend on the type of digital marketing job you're applying for. The interviewer will want to see that you can demonstrate the skills and competencies needed to fulfil the job requirements. Example questions could include:
Tell us about a time you…
Give an example of…
Describe how you would…
Top tip: we'd suggest using the job description to pick out the key competencies they are looking for and planning your answered structure using the STAR (situation, task, action result) method. Using this structure will ensure you don't ramble and instead systematically answer the question with the detail that the employer is looking for.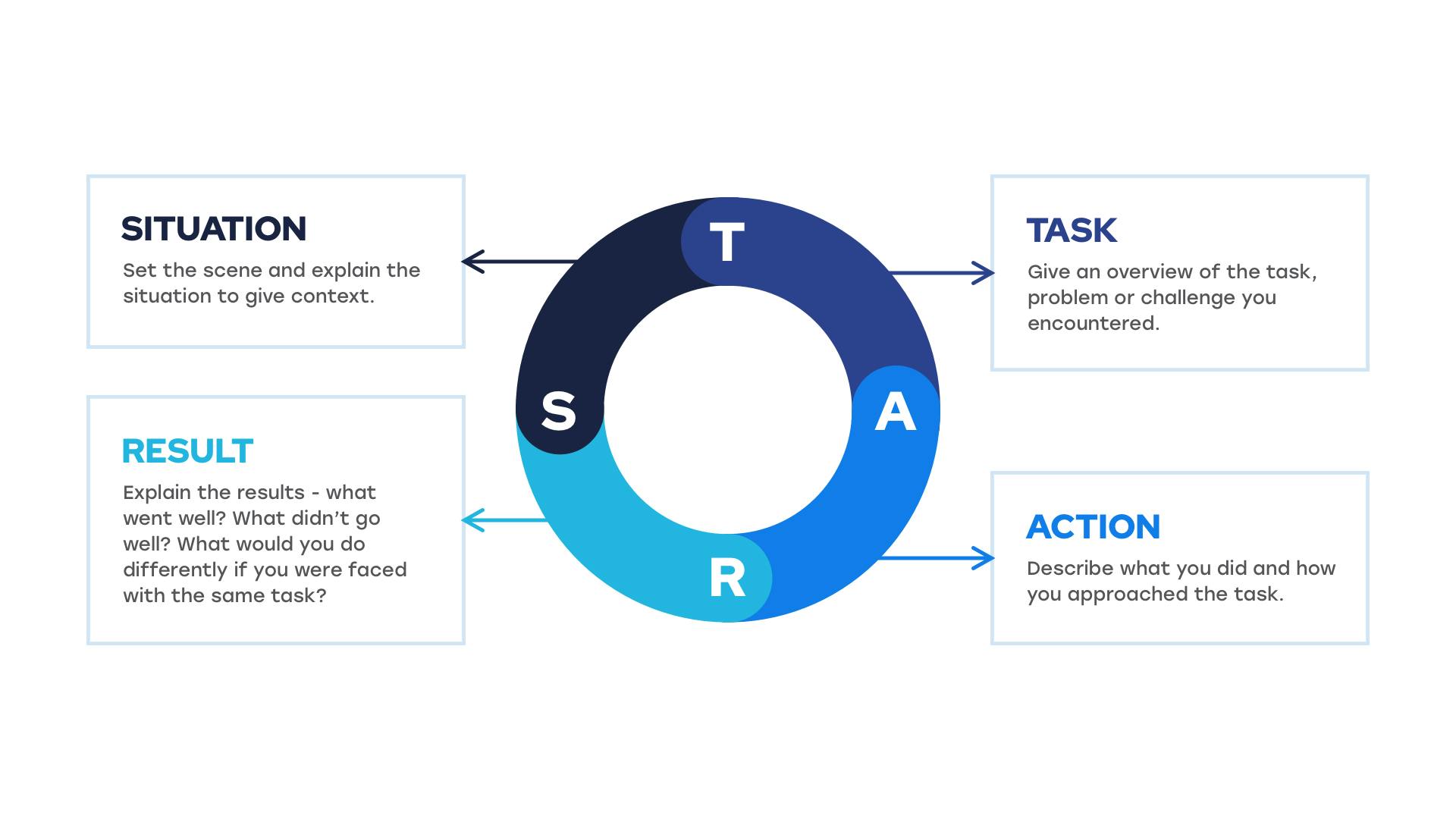 Assessment Centres
Some employers will use assessment centres as part of their hiring process. This can often take place over a day or so and it will consist of a variety of tasks, group activities and interviews to assess you. The schedule of the day will likely be communicated to you beforehand so you must make sure you fully understand what will be expected of you.
Tasks-based
Some interviews will involve a task-based activity and most employers will make you aware of this beforehand. This could include a presentation or task based on the requirements of the role. Ultimately they are looking to see how you handle the situation and your thinking behind your answers or work.
Interviews can be daunting but with the right preparation, you can make it a lot easier on yourself. Before any interview, we'd suggest:
Planning out examples you could use to answer interview questions. Lots of your answers will be transferable for different types of questions so having these prepared in advance will ensure you have something ready instead of improvising an answer.
Choose your outfit the night before. First impressions count and you want to make sure you look the part. Business casual is common but the dress code will vary depending on the employer so if you are unsure, we'd recommend researching the culture. You can do this via the company's website or social media channels. If it's still not clear, consider reaching out to your contact at the organisation and asking.
Plan your journey. To avoid any mishaps on the day, it's really important that you plan your journey beforehand. Plan how you're going to travel to your destination and consider any issues that might arise. It's a good idea to factor in some buffer time and arrive 10 minutes early. If you're unfamiliar with the location, why not do a test journey to practise how you'll travel in?
Conclusion
Hopefully, this guide will have helped those wondering how to get into digital marketing. When it comes to applying for roles and deciding on the career path you want to take, it's important that you consider what is right for you.
If you need a bit more guidance on the world of digital marketing, you can explore our beginners' guides. If you're ready to take the plunge and apply for a job in digital marketing, we'd love to hear from you! We often have early career opportunities available and you can find out more about the current roles we have available.
---