The third-party cookie is dying, though according to recent news, we have a little bit more time before it's going to go away. First-party data is one of the most important assets that we have at the moment, but it's really important that we're able to branch out and glean insights from new data points and different sources when we want to try new ideas within our campaigns.
In the current economic climate, consumer confidence is at an all-time low, and this makes it a pretty difficult time to be working in PPC, particularly in ecommerce. Markets are shrinking in a number of ways also. We turn to external factors as a last port of call when it comes to reporting on performance but insights such as these support the fact that, most likely, results will be down.
Even though these consumer insights are really important, they're not to be used as proof that you're doing everything you could be doing at the moment. Instead, you should be utilising these insights to:
Contextualise current performance
Allow for better decision-making
Look for new opportunities
In this blog, I will be showing you different third-party insight tools that I used on a day-to-day basis and some tips and tricks to get the most out of them whilst they are still here.
Keyword bidding opportunities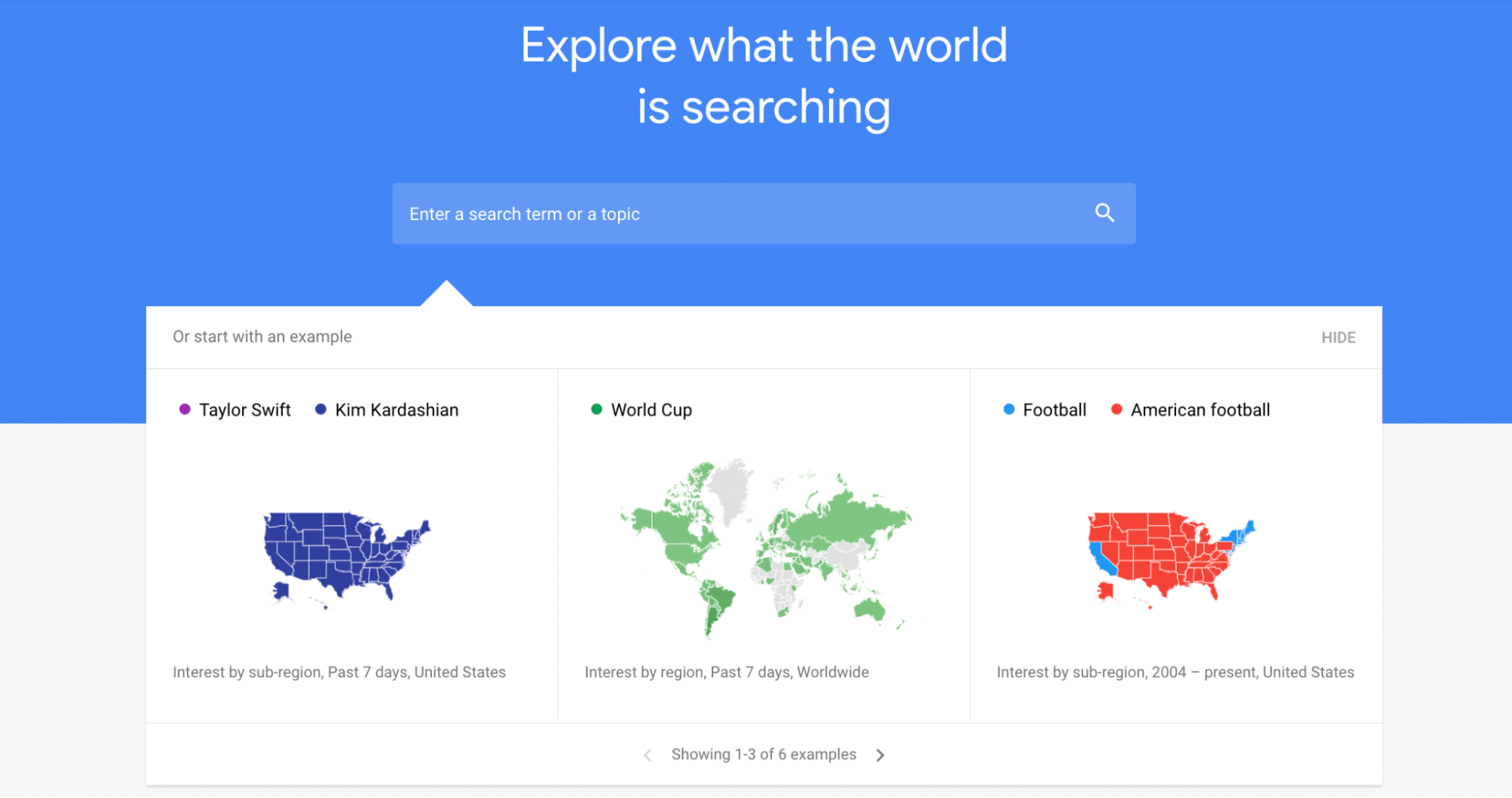 This is one of the most popular and powerful tools loved by search marketers. It's all research data that you can use to build out and execute the 3 steps outlined above, though it will have its most use in contextualising performance, such as using the search index to identify terms for products and services and their popularity year over year. But, there's a lot more insight you can derive from a platform such as this.
For example, if you're a utility appliance brand and you are looking at washing machine search trends on a regular basis, you use Google Trends to find related topics and queries.

Here, you can see there is a large growth in 'efficiency' and 'energy efficiency' topics. This could then be compared against related queries, like 'when's the cheapest time to run this item', etc. Based on the data, you can put forward an argument to prove that these kinds of queries are increasing and are at the front of the consumer mind, potentially opening up a new opportunity to start bidding on 'energy efficient' terms. You could then go on to explore other areas of your account, like including energy ratings in the titles of your SA360 inventory management ads.
Tackling stakeholder questions
Within Google Trends, you can explore the 'Trending searches' tab to see if there are any trending searches related to specific queries. This feature is useful if you're being questioned by stakeholders about why there might be abnormalities in performance on a specific day, when usually it has performanced well on that day historically. The answer could lie in these search trends.
Let's say, for example, that you're a sports brand and England vs Sweden are playing, most likely the intent behind that search is going to shift, meaning that you didn't perform as well on that day. To plan for this in the future, you could look at football schedules and adjust budgets on days when big football matches occur to potentially save money that could be invested elsewhere.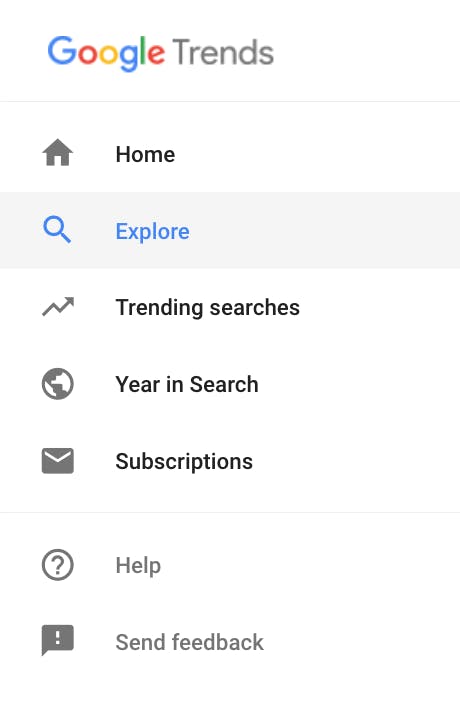 Google Trends is one of the most versatile tools we can use to better understand actual search trends. You have access to real-time trends which can be extremely helpful when it comes to adjusting seasonality budgeting. I would strongly recommend using this tool if you haven't used it before.
Glimpse

Glimpse is a chrome extension that can enhance Google Trends. There's a free version and a paid version. It can show you actual search volumes on the queries you're looking at and they're surprisingly accurate when looking back at historical search data. More importantly, it shows you examples of questions that people are searching that are related to the search query, which can be really useful.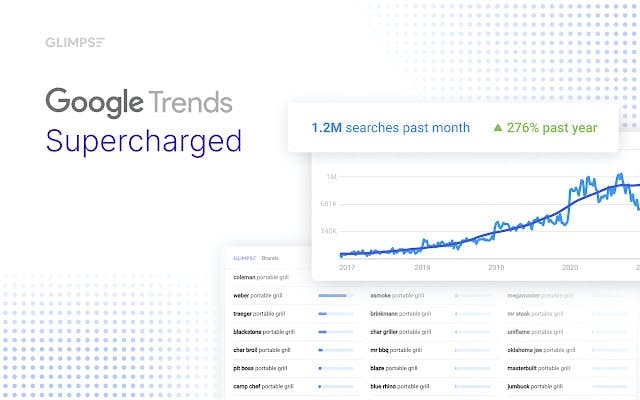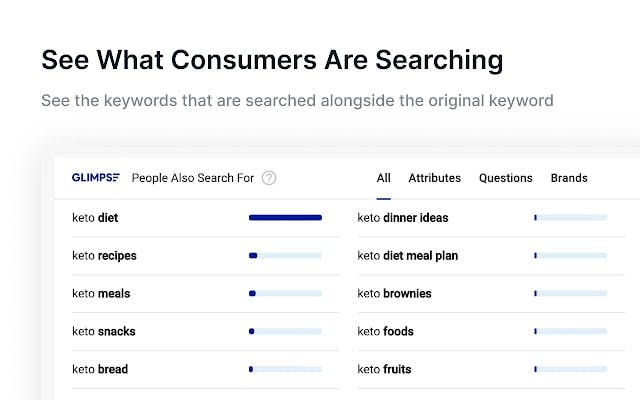 From our own experience, we have been able to refresh and create new content for our clients based on related questions that we found in Glimpse. If you plan to use the free version of the extension, be mindful that this option only allows you to view a limited amount of searches a month whereas with the paid version, your searches are unlimited.
Google Alerts is another popular tool that we also use here at Impression. to monitor brand terms. You can use this tool to see if there have been any recently published articles that are related to your brand, as well to monitor key terms related to your brand, or brand terms themselves.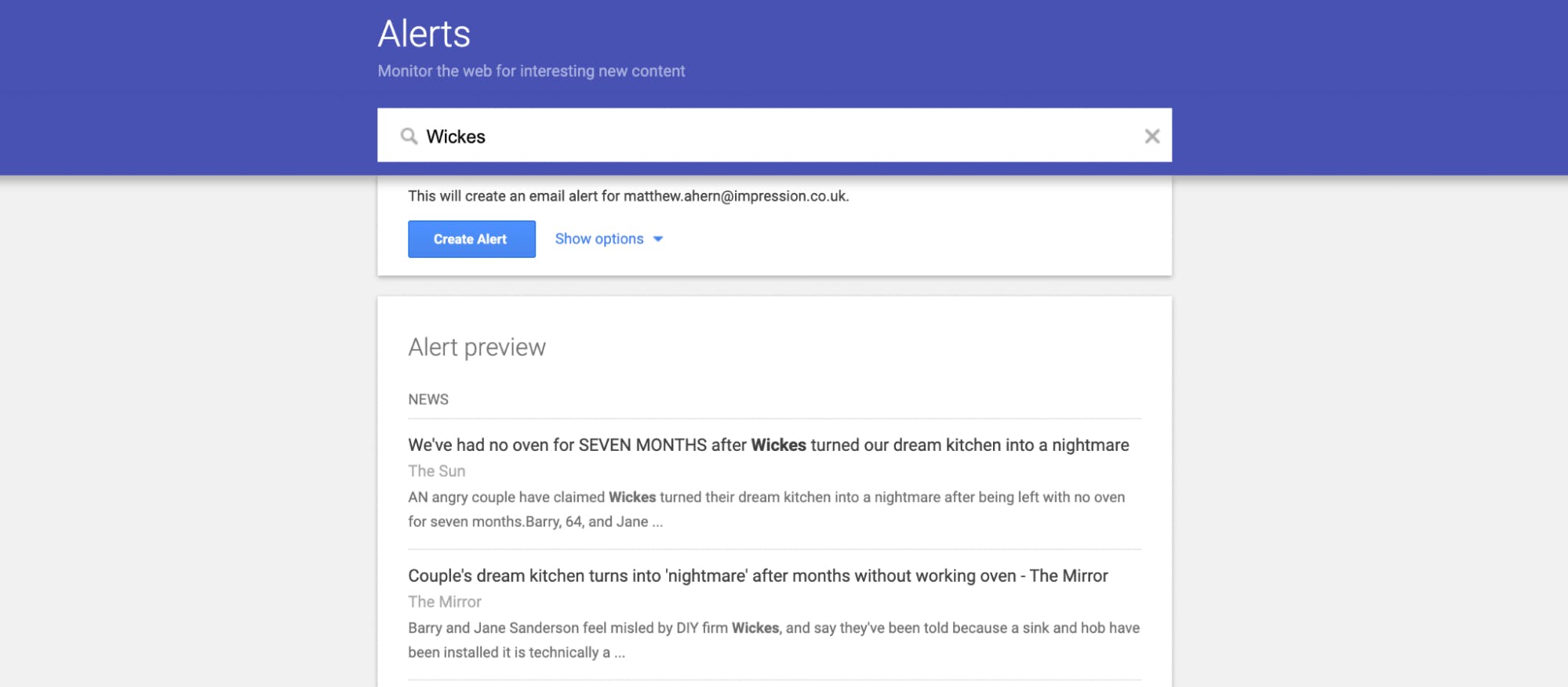 This is one of the more reactive tools you can use, as it's very useful to contextualise the performance of your campaigns and you can make decisions off the back of it. It also helps as a tool for brand safety, as it monitors what people are saying about your brand, and when running campaigns, you should always be considering how a campaign may impact a consumer's opinion of your brand.
At a minimum, this is a tool you should be using to monitor your brand name and competitors. If you have some negative reviews for your brand, you should be thinking about what you could be doing off the back of that, or if your competitor has negative reviews, could your brand offer a better solution?
For retailers, alongside your brand terms, you must also be monitoring your key products at all time, and if there are any negative reviews about them, you should be considering how you react to this. On the other hand, if there are positive reviews, how can you capitalise on this and keep the momentum going?
A good industry example of how to use Google Alerts might be for those in the beauty & cosmetics sector. Consumers can rapidly change their opinion on ingredients used in skincare or makeup products depending on any negative reviews. If you're in this sector, you can use this insight to be very reactive, either by pulling back on certain products or by promoting alternative products. This relates back to my earlier point about monitoring keywords to protect your brand. Depending on where you are in the world, you can use Google Alerts to be on top of news across time zones. This tool also allows you to be super reactive across marketing channels, such as digital PR, and dynamic to adjusting your spend as well.
Think with Google is Google's own consumer insights and behaviour platform and all of the research has been conducted by Google itself. It can be used to help contextualise performance and it allows you to make decisions and seek new opportunities.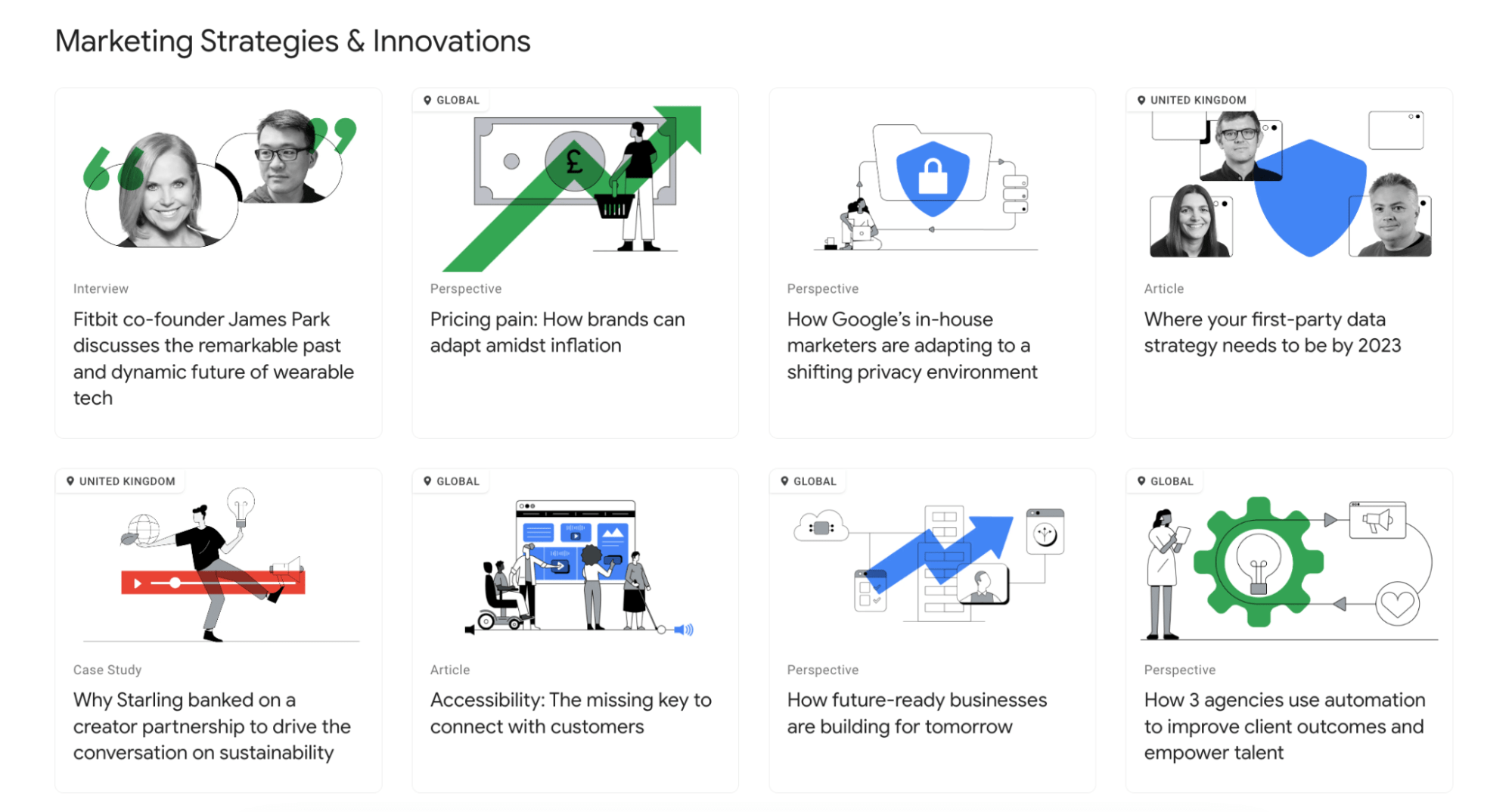 At the moment, there is a large amount of content on the site covering how you can mitigate the impact of inflation and how you can offer more value to your consumers. Occasionally, you can find highly relevant insights specifically related to your business and sector, however, this might require some digging around the platform to uncover the ones that are most relevant for you. Lastly, you have to remember that all of this data is from Google and compiled by Google, so take some details with a pinch of salt as it may or may not have some bias to it.
Additional tools you can use
In this section, we'll be looking at some tools we can use to gain wider statistical insight. Some of the platforms have free and paid versions, but every site featured here has a free version. The insights found here can be quite powerful because they're from sources outside of Google. These are reputable third-party data sources which can be used when communicating with or seeking buy-in from internal stakeholders, and they are:
These tools provide both industry specific insights and consumer behaviour data. The Office for National Statistics usually provides macro-level insight, but you can still find things that might be quite relevant to your business.
One thing to be mindful of is falling into the trap of using third-party data sources as your last port of call when trying to contextualise performance. If it's not there and it doesn't fall into the right performance insight you were looking for, don't spend hours trying to find it.
Hopefully, this blog showcases why you shouldn't just be searching for insights to fulfil your own narrative. Instead, you should be gaining insights on a regular basis to help inform your strategy. If you take away three things from this, we encourage you to use these insights to: contextualise your performance, help you make decisions and look for new opportunities.
---
Stay up to date with the latest tips, advice and updates in the world of PPC on our blog
---