Many Digital PR strategies aim to establish your brand as a trusted and authoritative voice within your industry. This is crucial for connecting with your target audience and cultivating trust. One way to do this involves crafting and sharing expert commentary.
By leveraging expert comments, you give your brand an authentic voice whilst also strengthening your Digital PR activities, helping you acquire valuable backlinks for your website.
What is expert commentary and why is it important?
Expert comments are priceless nuggets of wisdom shared by industry spokespeople. These insights can come from experts within your organisation or be sourced externally, such as solicitors or medical professionals. By incorporating these comments, your Digital PR activities gain a boost in credibility and depth, as they feature quotes from figures of knowledge and authority in the industry.
Expert comments are a great way to engage journalists and catch their attention. As a result, your efforts can help win powerful backlinks from high-authority publications, contributing to improving your SEO performance and all-important E-E-A-T signals.
In this blog, we will be exploring several ways you can utilise expert commentary in your Digital PR activity.
How to use expert commentary in campaigns
Commenting on campaign findings
There is very rarely an occasion where you wouldn't want to include a comment from a spokesperson to supplement a PR campaign. This could be as simple as someone from within the organisation commenting on the findings of a survey, this simple addition can significantly bolster the credibility and impact of a PR campaign, or in some cases can form a solid base for the findings.
An example of how we've done this at Impression is a campaign we executed for learner driver insurer, Marmalade, that shed light on the scarcity of driving instructors and the backlog of driving tests. To bolster this campaign and shed light on the issues, we collaborated with various industry experts, including representatives from Marmalade, experienced driving instructors, and the chair of the Approved Driving Instructors National Joint Council. 
These experts shared their valuable insights on the challenges confronting instructors and learners, as well as offering comments on the research with perspectives from their industries. The inclusion of these expert insights turned out to be crucial in shaping the campaign's findings, resulting in its success, achieving coverage across core industry press, to national news.

Using expert comments to form planned reactives
A tactic you can plan into your PR strategies involves leveraging planned reactives, such as awareness days, weather events, sports occasions, or any other scheduled happenings that can be anticipated in advance. By utilising expert spokesperson/people, you can provide newsworthy tips and insightful opinions on topics relevant to the industry, capitalising on these occasions to garner media attention and as a result, enhancing a brand's visibility.
An example of how we have done this here at Impression was during a recent heatwave in the UK. We know that summer months mean hot weather and sleeping in hot weather is a common complaint among Brits in the summer. We were able to collaborate with an in-house sleep doctor from our client, And So To Bed ahead of time, ready for the reactive opportunity. Together, we drafted 12 expert tips on how to sleep better in the heat. This initiative resulted in securing coverage in 7 different media outlets with an average domain rating of 83, including Indy100, Heart FM, i news, Ideal Home and The Independent, effectively positioning And So To Bed as a credible authority on sleep-related matters.

Reacting to trending industry news
Having a prompt and knowledgeable spokesperson internally allows you to capitalise on breaking or trending news in multiple different industries effectively. A prime example of this is when JLo announced her engagement, and our client, Queensmith, a retailer of engagement rings swiftly responded by providing expert commentary on her engagement ring, including its estimated value. This timely response earned Queensmith a feature in Marie Claire, showcasing expertise and establishing the brand as a reliable source in the industry.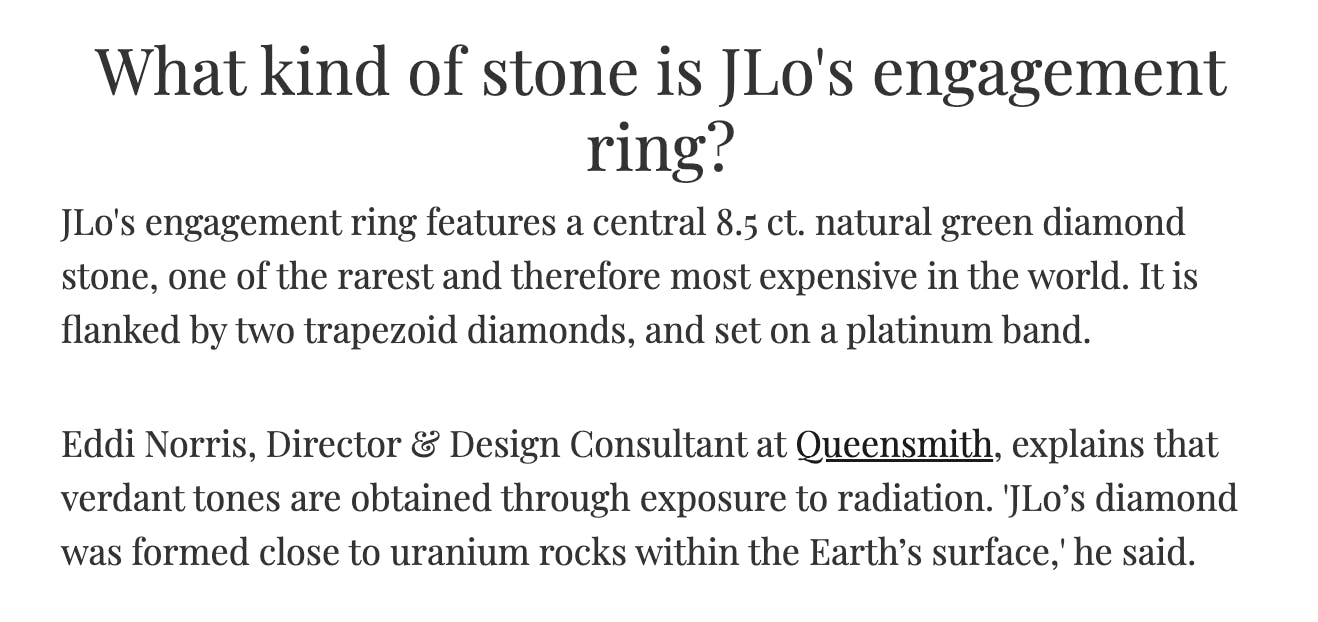 Responding to journalist requests
Journalists and other PRs constantly seek experts to enrich their articles or campaigns with valuable insights. By providing expert commentary, you can quickly and easily secure high-quality coverage while establishing the spokesperson as a credible industry authority.
For example, a journalist is working on an article about "How to Paint a Garden Shed" and seeks expert advice. If you work for a paint brand, you will have knowledgeable paint experts in-house who can offer valuable comments and insights on the topic, bolstering the journalist's article with their expertise. This collaboration between the journalist and your expert (this could be you!) not only benefits the article's quality but also establishes your brand as a reliable source of knowledge in the field of painting.
Moreover, journalists are likely to save your spokesperson's contact information for future articles, leading to additional opportunities for similar requests down the line.
As you begin responding to these requests, you will gradually build a bank of comments that can be readily reused whenever relevant opportunities arise. This bank of comments will streamline your future interactions with journalists and other PRs, making it easier to respond to similar requests efficiently and effectively.
Some of the best ways to spot journalist requests are:
Sign-up to receive request emails from media/journalist databases (e.g Response Source, HARO, Ēditoriellē, Homes4Media)
Check Twitter for '#journorequest' and '#prrequest' as well as search relevant keywords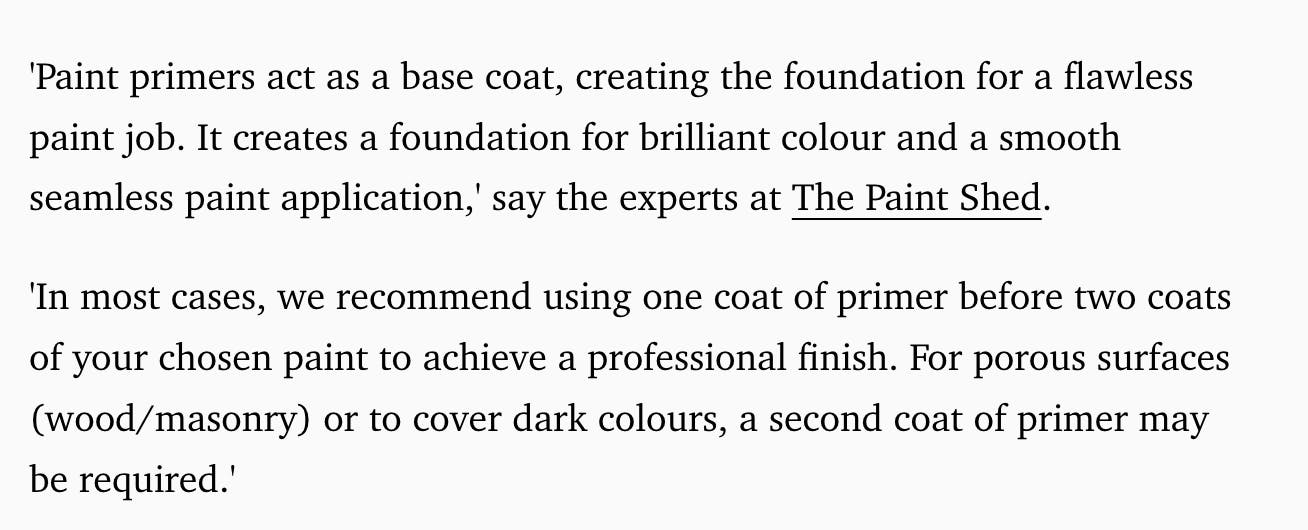 How to find the right expert within your business
It's likely that you will have multiple different experts internally who would be able to provide valuable insight into your PR campaigns. Knowing how to find the right people to provide commentary can be difficult. By asking these questions, you can pinpoint the right spokesperson within your business who will contribute effectively to your PR initiatives and strengthen the overall impact of your campaigns:
Do they have experience in the topic? Ensuring that you approach people within your organisation who possess knowledge and expertise directly related to the subject matter is crucial.
Do they have any thoughts on the topic? It's worth establishing whether they have any strong opinions on specifics in the industry and are they happy to discuss these.
Are they willing to help, and what is their availability? For time-sensitive situations like newsjacking or responding to journalist requests, it's essential to collaborate with those who can provide comments promptly to meet tight deadlines.
Are they happy to be named and pictured and in some cases speak to journalists directly?
Key takeaways
Expert comments add authority to your digital PR activity and help to position your client as a thought leader in their industry
You can utilise expert comments to compliment your PR strategy in a number of ways including newsjacking, responding to journalists' requests, complimenting campaigns and leveraging planned reactives
Expert commentary is a great way to build relationships – journalists are likely to save your spokesperson's contact information for future articles, leading to additional opportunities for similar requests down the line
You can use Twitter and media/journalist databases to find comment opportunities as well as source external experts 
Ensure you ask the right questions across your company to find the right experts as these will be key to coverage in the press
---
Interested in learning more about Digital PR and what it can achieve? Our case studies go in-depth into how we've been able to deliver impactful results for our clients. For more insightful pieces on Digital PR, check out more of our blogs.
---