Data is a huge part of the day-to-day for those working within Digital PR. Whether that is due to reporting on KPIs or finding angles for a data-led campaign, it is inescapable. However, it is not something that is prioritised in training for Digital PR.
Some PR teams do not have access to a dedicated data team or analyst, which often means not being able to do certain campaign types or relying on someone outside of PR to chip in. The issue with the latter is that those not working within PR are less likely to spot these newsworthy angles or instinctively know how to combine data points to form new angles.
This is why it is so important that digital PR professionals have at least a basic knowledge of data analysis, with a few key formulas under their belt.
At the Online PR Show, Gemma Flinders shared some of the key formulas she has taught herself to allow her to conduct data analysis for multiple campaigns, one of which has won two awards and has been nominated for a third.
Here are the slides from her talk:
Want your own copy? Download your PDF here.
In order to allow PRs to practise the formulas without putting their client's data at risk, Gemma has also set up a worksheet which gives data set up in a way in which the formulas discussed in her talk can be used to solve the task on each sheet.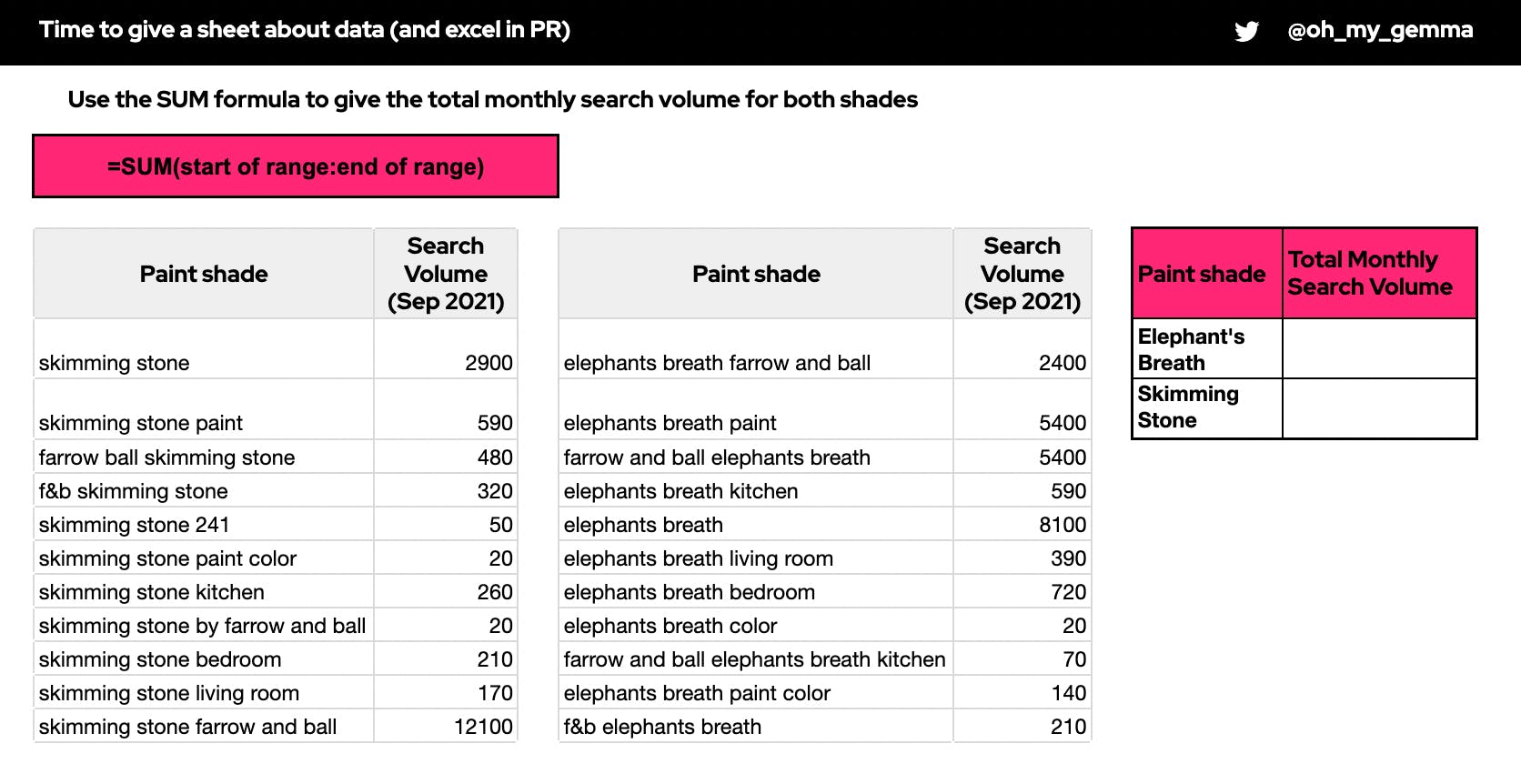 If you found this useful, check out some of the tips the Impression digital PR team gathered from previous Brighton SEO conferences:
---