The first BrightonSEO of 2022 has been and gone, leaving those that attended with a lot of knowledge, some new connections and, for many, sore heads.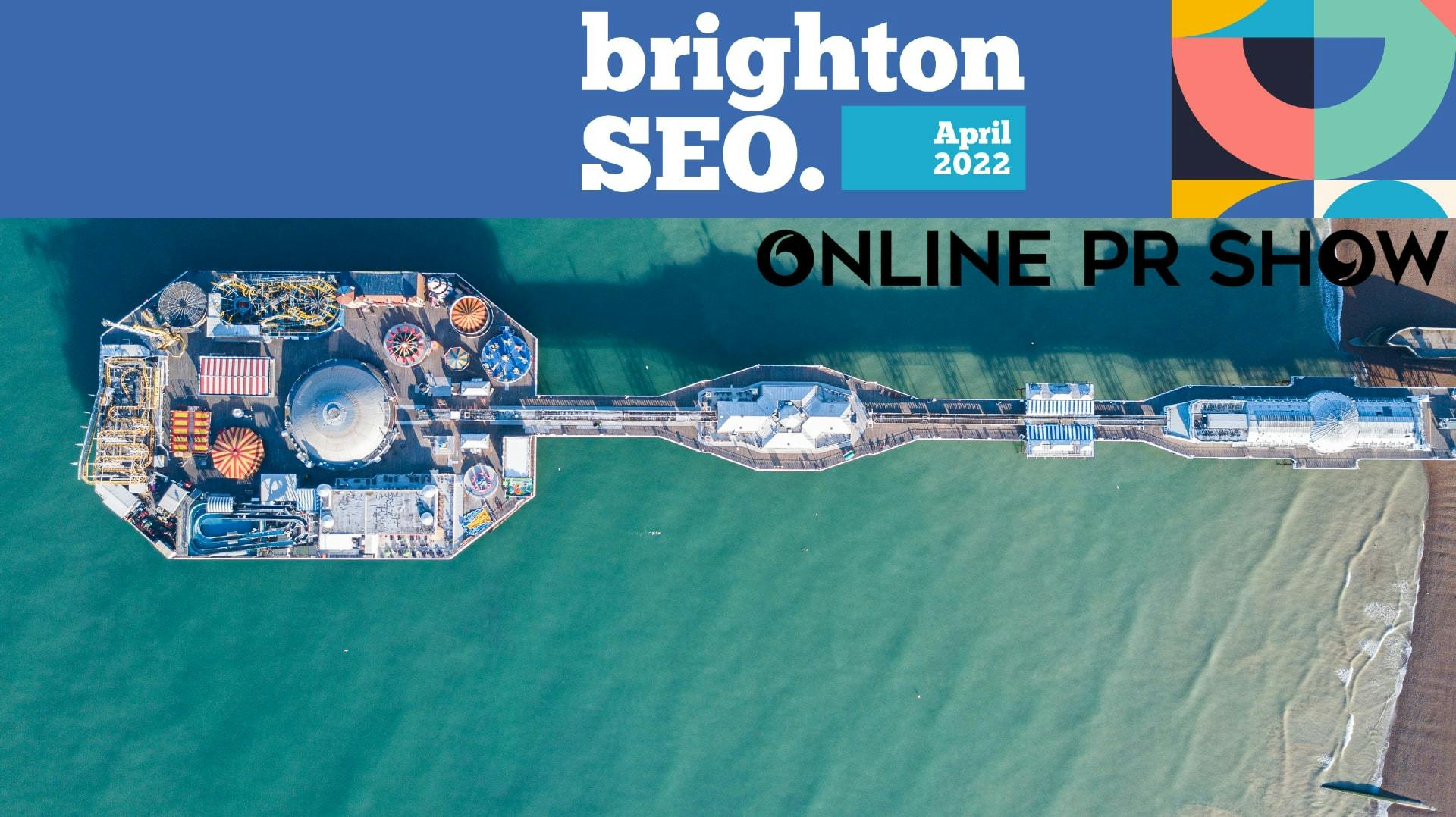 The event took place between April 6th and April 8th, with Fringe events such as the Online PR Show taking place on the Wednesday (6th) and the main event happening on the Thursday and Friday.
The Impression Digital PR team went down to Brighton in force to note down as many top tips relevant to Digital PR as possible to share below.
*If you are planning on watching the virtual event then this post may contain spoilers!*
Pitching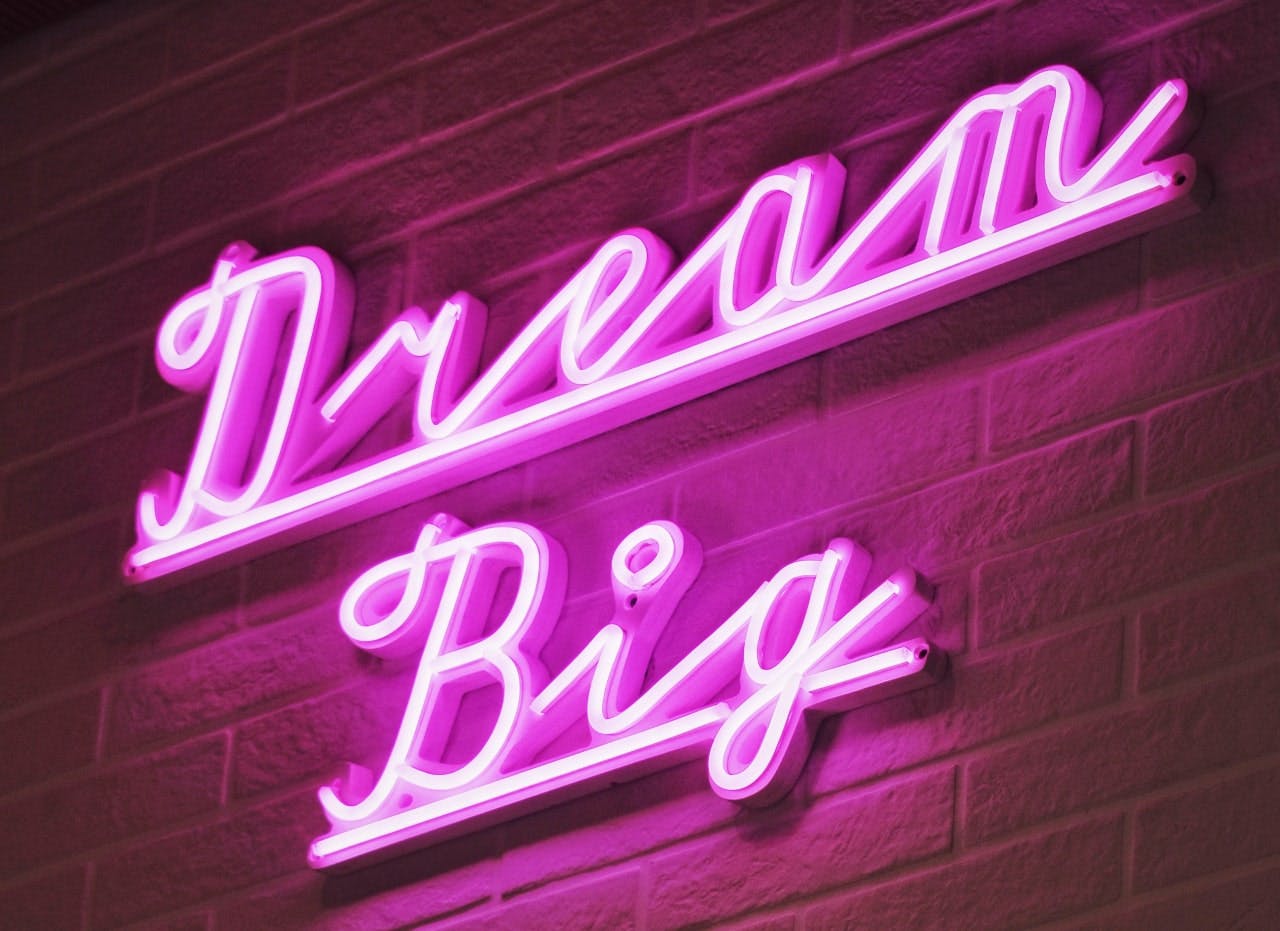 Amie Sparrow, Head of Digital PR at Enough Digital
Vet the prospect prior to pitching to gauge their knowledge of PR and SEO to tailor your pitch to suit this This will ensure you don't come across as patronising or make the pitch too complicated to follow.
Have elevator pitch style responses prepared for frequently asked questions, this will make you more confident when questions are sprung on you in a pitch.
Do a 5-second vibe check when you enter a pitch (or join a call if virtual), what is the mood? Can you elevate a flat atmosphere? Can you change your approach if it is?
Don't assume that you know what a client can afford. This can go two ways, you either assume they have little budget so don't present anything that wows them or time frames are too long to achieve their goals or you could disappoint them by presenting wild ideas that are not achievable on a modest budget. Make sure the lead is qualified before pitching.
Conduct a link intersect to see how the prospect can catch up with their competitors, give yourself this ammunition.
Create an offering that can be scaled up or down. If you are pitching to a ballpark figure budget you can scale up activity or scale it down depending on what they have to invest and what they want to achieve in a given time.
Don't oversell ROI. If your agency is selling results you cannot achieve, it isn't going to end well for anyone. Unrealistic expectations and KPIs demotivate teams and affect mental health, as well as diminish the trust with the client, which in turn can also affect future referrals due to word of mouth and the reputation of the agency.
Seek clarity on exactly what the client's expectations are. Work from there to reach an achievable compromise, nothing is guaranteed in our industry so it is better to manage expectations and work together to come up with a common approach.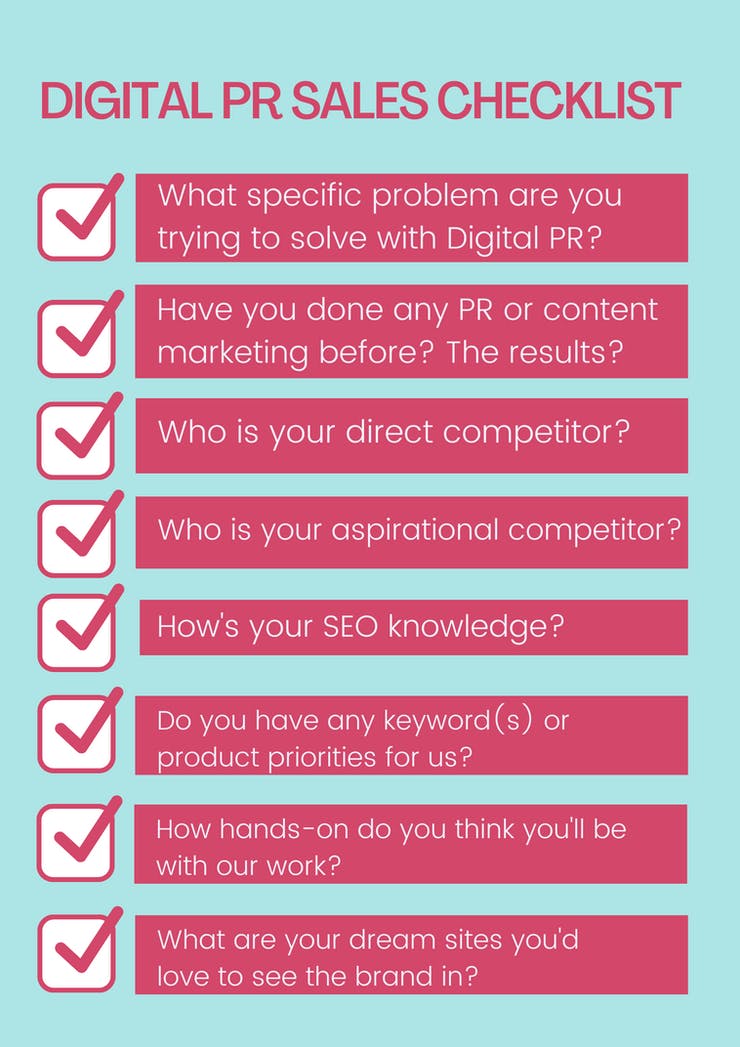 Strategy
Lottie Maddison, talent and creator at Cowshed Social
An emotional connection is the goal of all campaigns, whether that is to make people angry, make people laugh or even cry, emotion should be at the centre of your strategy.
Lidia Infante, Senior International SEO at BigCommerce
To action a gap analysis you need to answer three questions: who are your competitors in search? What are they doing? And how can you do it better?
Cross check lists of competitors in tools such as Sistrix or Semrush to reverse engineer your competitors' SEO strategy, look at:
The number of keywords ranking 1-30
Estimated traffic per editorial URL
Keyword gap analysis
Estimated traffic by branded/unbranded, editorial and product
Look at referring domains and links and conduct a link gap analysis/link intersect and pull out sites that are of the best quality that link to competitors but not to your client.
Alex Hickson, Digital PR Lead at John Doe
Going viral is not a strategy, you need to understand what your content's goals are. Achieving that is your strategy.
Your aim should be to execute emotion. How do you want your content to make people feel?
Tie your product into a trend. Identify a trend in the niche you want to target, utilise free social media data such as hashtags to see short and long term trends and draw inspiration from established brands and PR campaigns.
Validate the trend using tools such as Google trends to see when the spike of interest is to guide the timeline of launch.
Identify your audience: Consider product positioning, brand values, price point for the publication and secondary channels
Use analytics to understand who prospective customers are and tailor your strategy to target them.
Find out how your audience searches by using site search data to see what people are looking for..
When is the best time to launch? Timeliness is important for success, make sure you research when the interest in your client's topic is highest and schedule work to be completed before this time.
How do we leverage internal data? Make linkable assets on-site, proprietary data is unique, make it available to cite as the data can only be available from the client.
Remember that there will be a time between a page launching and it being indexed/ ranking for terms, factor this into your timeframes when planning.
Natalia Sketchley, Digital PR Manager at Clicky Media
Always bring the strategy back to the audience, whether your client's business objective is increasing awareness of a subject or selling products, everything should be done with the audience in mind. This is particularly true for content aimed at minority groups. Ensure what you are putting out suits them.
Consider the audience iceberg: The audience is more than surface facts such as appearance, age, gender. Consider what lies beneath their surface, for example: life experiences, language, socioeconomic status and so on.
When putting together your strategy to create personas for the target audience, this will give you steer as you develop the activity.
Do your research when putting out something that is targeting a minority group. Test things on social media to see what the reception is like before going out with it to a wider audience.
Rebecca Moss, Digital PR Director at JBH
Challenge yourself to learn 5 things about the client's business: research their sector and competitors, find out their commercial priorities, know their website, find out their priority landing pages and keywords and ask what the brand is and isn't able to talk about. This will help you know what to focus your strategy on.
Corrie Jones, Founder of Untapped Digital
Spend time in Facebook groups for audience insights, see what people are talking about around your focus topic in order to steer your strategy in a direction that will be interesting to them.
Ideation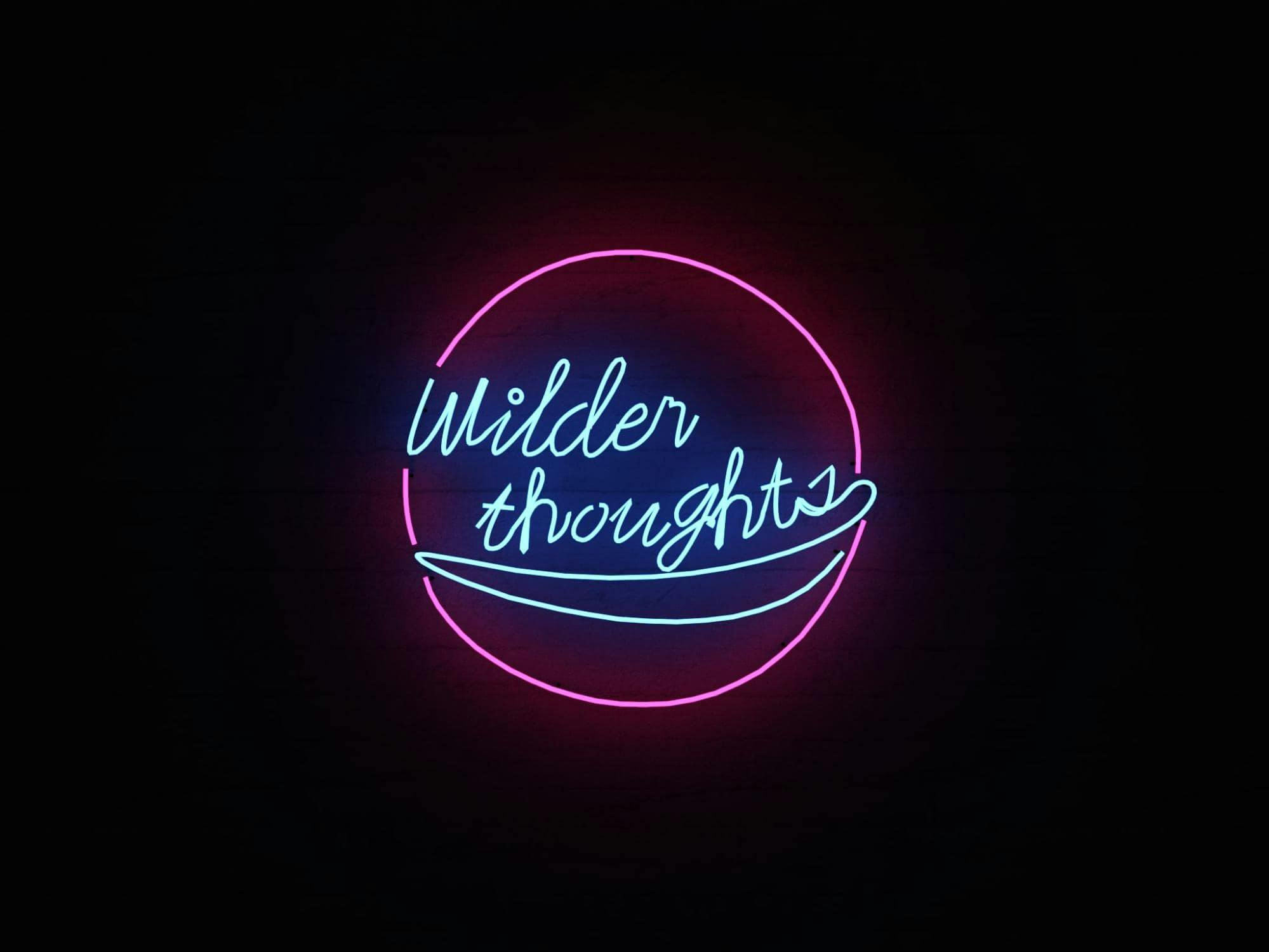 Recommendation: A technique for producing ideas- James Webb Young
A great brief should lay the foundation, it should be simple, clean and open up opportunities
Consume content actively, take in as much around a topic as possible in as many formats as possible.
Consume content passively too, be curious and ask people questions, watch documentaries, read books, speak to someone new, take a class, travel.
Reddit is a great place to find out the different topics and what is resonating with people around those topics based on which posts are receiving the most up-votes.
Answer the Public is an online tool that will allow you to find out the key questions people are asking around your topic.
Analyse similar brands and look at their most linked to content, use AHREFs and sort by 'best by links'.
Do something that stimulates your imagination and emotions, this helps you come up with creative ideas
Validate your ideas: has it been done before, if so what are you adding? What is the purpose of the campaign? Does it add value? How does it link to your client's goal?
The format (dream job, video, stunt, map etc.) should be the BEST way to tell the story. Don't do something for the sake of being flashy.
When you have an idea, check it against these questions: can you summarise your idea into a sentence or two? Does it have appeal to wider press/does it have multiple angles? Is the data you want to use watertight? Do you have the budget? Is it possible?
Ditch brainstorms and replace them with a solid feedback stage. This will allow you to sense check ideas with your peers and get their opinions before the idea reaches the client.
The more time you spend formulating your idea the better it will be, don't expect you or your team to come up with amazing ideas in an hour, give them plenty of notice.
Labour of love effect and endowment effect can cloud your judgement when it comes to ideas so it is better to get other opinions. First run the idea past your colleagues then run it past people outside of PR.
Try getting unfiltered feedback from Reddit. These people have no connection to you or your client, making their opinions unbiased, more honest and possibly more brutal.
Don't be afraid to kill your darlings, it is sad when you have come up with an idea you think is amazing, but if it isn't working, scrap it. In this instance it's best to pull your idea because- no one will believe in it if you don't.
Revise this feedback, at the end of the day you are the expert you should know what advice to take and what to leave.
Rebecca Moss, Digital PR Director at JBH
Get immersed in important topics around the brand, this will help you come up with ideas that will have an impact on their audience.
Content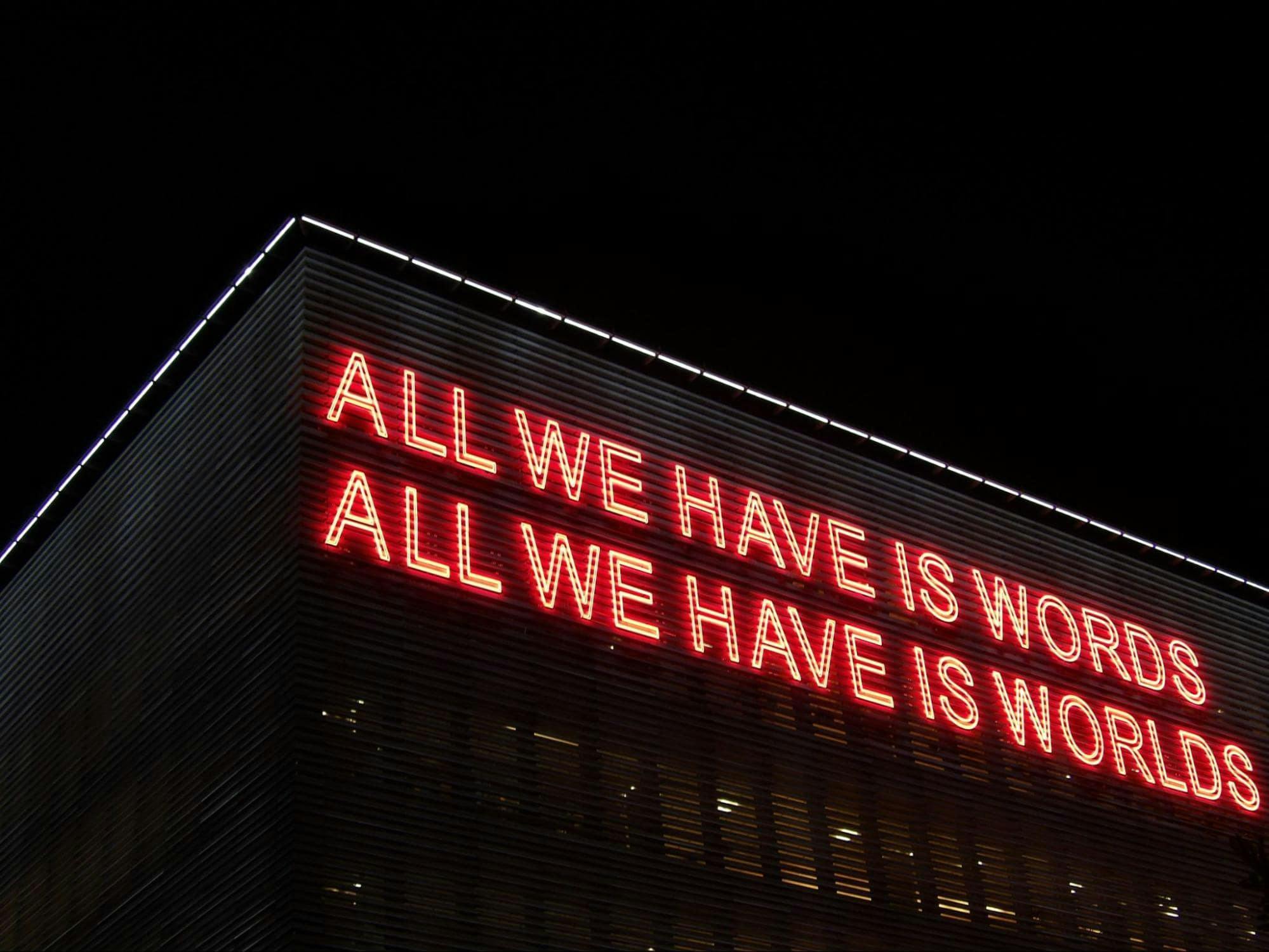 Systemise, standardise and streamline your content (what you'll do, how you'll do it and how you'll do it better)
Systemise: this should consist of a plan to outline – review – draft – review – edit – upload and publish, with each step being a job for someone specific.
Standardise: You need SOPs (standard operating procedures), these explain the system you have come up with, then have sub SOPs to explain each step.
Streamline these things over time, have a constant process of improvement and refine the steps over time.
Implement peer reviews. Subject your content to the scrutiny of another expert to ensure you are putting out something correct and authoritative.
Chris Czermak, Senior SEO Executive at McNaught SEO
Reduce the reliance on actively outreaching your content by having a passive link acquisition strategy. Content that acts as a source of information picks up natural links because people need to validate their claims. Similar to references in an academic journal, journalists need to have a source to give their story credibility.
Informational content is the best way to be found for 'source to cite' queries. These can include how-to guides, statistics and trends, fact files, tools and templates.
Start your process by mind-mapping your core topic/focus, this will help you find secondary topics and tertiary topics to write about too.
Find high authority sites that are writing about those topics, take a look at their most naturally linked to pages and take inspiration from these sources.
Always be sure to ask yourself, am I (or the client) the right source for this information. Talking about something you are not an expert in or that isn't directly relevant to your topic can have a negative effect rather than a positive one.
Establish visibility of your content for the terms you are targeting, you may need to give the content a nudge to rank with some outreach. You could even try PPC – remember that it takes a few days or even weeks for content to be indexed and start ranking.
Take advantage of long-tail keyword variants, not only are these easier to rank for as they have less competition but they will also affect the rankings/visibility for the target informational keywords.
Optimise your content for journalists, top the content with a summary for quick consumption. For example, include bullet points of key statistics at the top.
Use Google Search Console data to find which queries you have the best visibility for and focus on creating assets that rank for any 'source to cite' queries you discover.
Natalia Sketchley, Digital PR Manager at Clicky Media
When producing content be sure to consider your language and whether it is accessible for all, for example, do you need to have gendered pronouns?
Check your creative and content, you of course should want to show diversity, but you should also cater to others too, like those with colour blindness, including closed captions for those with hearing impairments and be considerate of fonts. Everyone used to put press release quotes in italics but a journalist said they struggled to read them so we should be making sure what we create is accessible for all.
Richard Paul, Digital PR at Propellernet
Videos in campaigns give you more opportunities for coverage and links, it widens your pool of contacts and boosts social engagement.
Don't over script your video, this causes people to get too in their heads. Instead make it more candid, it will feel more natural that way.
Do plan though, organise your shots by most important to least important, be prepared for the day too. Make sure you are the person that has planned for broken props, batteries running out, and bring snacks!
Use actors where possible, you need people that are completely comfortable in front of the camera, otherwise people will notice the discomfort and you lose that natural feeling.
Ask yourself, does the video make sense without sound? If not, can you change it so it does. A lot of people watch videos without sound and read captions. Make sure this is a consideration. Think of it as a video press release, you need to tell the story with captions.
Include different aspect ratios to suit different platforms such as TikTok being portrait and YouTube being landscape.
Optimise for YouTube: Use SEO principles for the title, add tags, include links in the description and remember to edit the file name. This is like an equivalent of an alt tag on an image so make sure it isn't Vid0087.
Isa Lavahun, Digital Director, Freelance
Build a resource content hub, this type of content will give the journalist more reason to link as you are providing something of editorial value.
Use the SEMrush SEO content template, enter the keywords that you want to target with your content, the tool then analyses content on Google's top 10-ranking pages for these target keywords. You'll then receive recommendations on how to create SEO-friendly content.
Links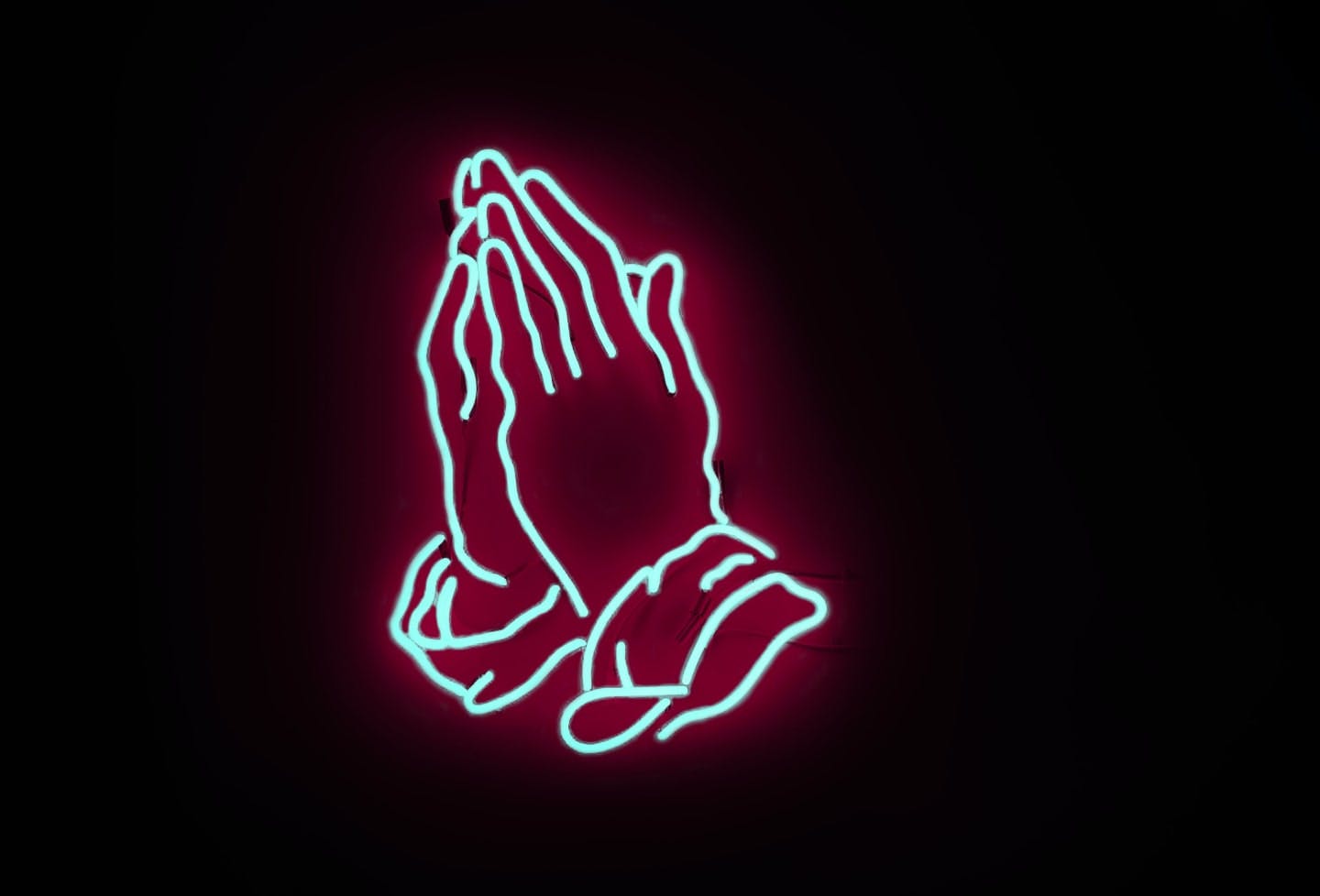 Sarah Fleming, Head of Creative at Kaizen
Syndicated links should not be discounted, they have been proven to boost the number of ranking keywords which increases the online visibility of a brand.
Syndicated links can also help the average ranking of keywords be higher and help campaigns perform better in the SERPs.
A natural backlink profile contains all types of links – follow, no follow and syndicated. Hone in on the importance of the diversity of the links that are built rather than focusing on, and targeting, specific kinds.
Cheryl Crossley, Head of Digital PR at WMG Agency
Of several campaigns analysed, 58% were non-linking vs 42% linking, 65% of those linking had no-follow links vs 35% follow. So to summarise of all the campaigns analysed, 58% were coverage only, 27% had no-follow links and only 15% had followed links.
Home and property publications were found to give the fewest links of all niches, as well as trade publications.
Good news – Google considers 'no-follow' as a hint, which therefore benefits the brand.
No-follows CAN drive traffic, they make up a natural backlink profile and can lead to more links, particularly when a high authority publication shares the campaign.
Rebecca Moss, Digital PR Director at JBH
Building category service and product pages have the most direct impact/ commercial benefit, compared to campaign page links or homepage links.
Care more about the commercial impact of the links, rather than the quantity of them.
Dixon Jones, CEO, Author and SEO legend
Google's Search Quality Rating guidelines: Google makes recommendations here, by following these recommendations we can stay out of trouble when it comes to link building.
Two things to keep in mind for link building:

we want links from pages that have a good page quality
make sure the links are contextually relevant – if not, the link on that page will reduce the page quality.
Google is being asked to evaluate every single page and EAT (expertise, authority and trustworthiness) is very important – it's important to bear this in mind when devising link building tactics.
Lottie Maddison, talent and creator at Cowshed Social
Don't rely on lazy stereotypes, jokes and caricatures when writing about a minority group. Instead, create content that has relatable nuances and stories, ideally in collaboration with real people.
Outreach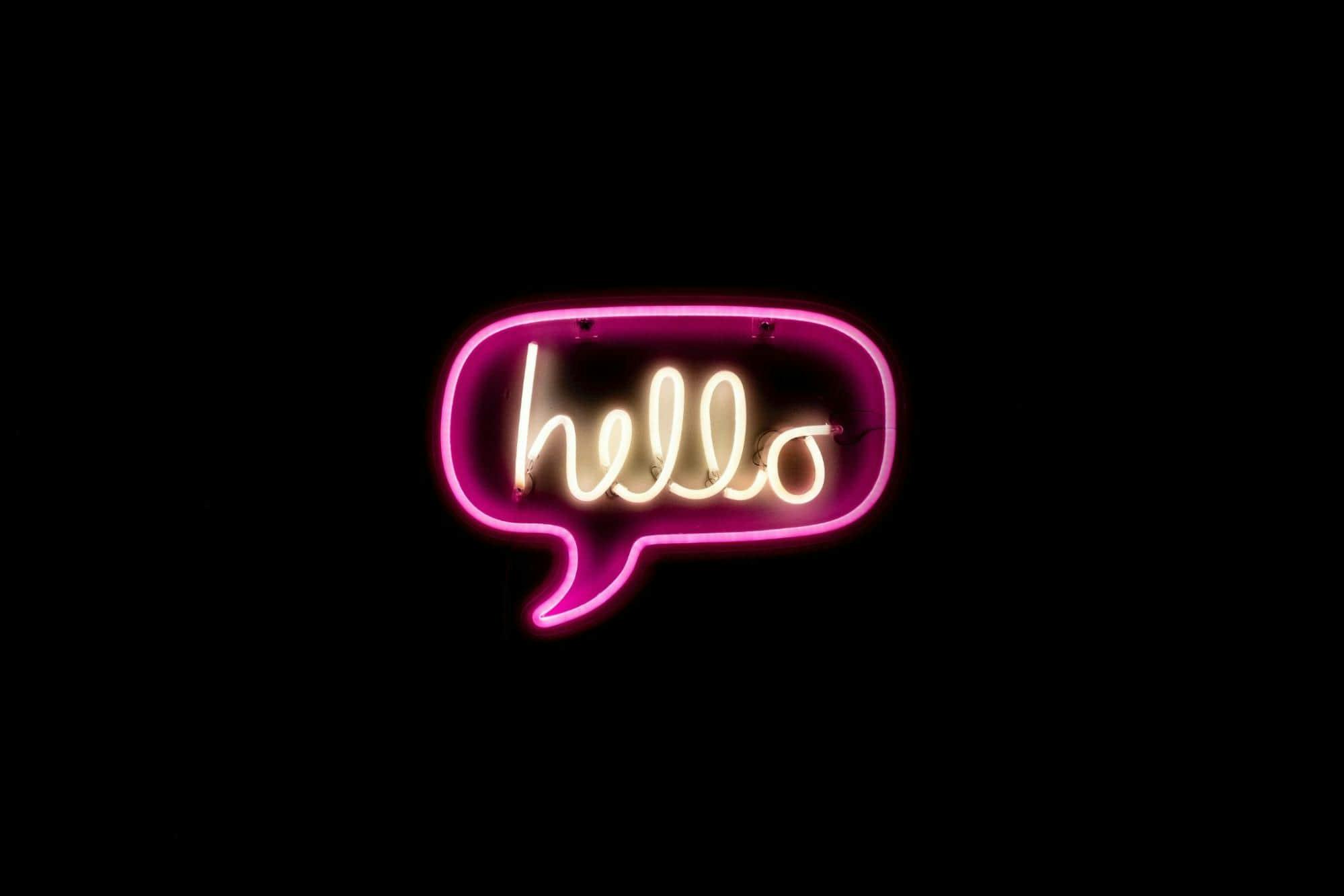 Laura Wilson, Head of PR at Shout Bravo
Actively offer your experts to the press. Find relevant journalists and pitch your 'experts' to them, this will mean next time they are looking for an expert in your client's field they won't have to put out a request.
Journalist relationships are every PR professionals secret weapon and you only need one relevant contact to start.
Do your homework on the journalists you are targeting, get familiar with their work and follow them on social media.
Consider offering something in exchange. Why is publishing your content beneficial for them? Will you share it on social media or does it have a shareable asset? Journalists are measured against their work's social shareability.
Check the relevance of who you are contacting, don't just email people because they are editors or writers, find those that write about the topic you are pitching or have an interest in it.
Pitch to the people not publications, the journalists are humans so speak to them as such. You are not talking to a faceless publication, humanise your pitches. This is how you build relationships.
Richard Paul, Digital PR at Propellernet
If you are outreaching a campaign with a video be sure to flag that you have a video in your pitch. [Video] in the subject line helps them know
Send your video separately from your pictures. For example use a WeTransfer for your video and a Dropbox folder for your images. If you send them all in one, the download speed will be reduced.
Discover if there is a regional angle for your video piece, regional radio and TV stations are more open to silly fluffy stories.
Include b-roll. This is supplementary footage that the journalist can use if they need to edit the footage to better suit the style of their publication.
Offer an interviewee, just like a quote in a press release. These interviews add a human element to the piece and also provide authority when the interviewee is an expert.
Pitch to news desks AND individual producers for TV. Producers are busy, just like journalists so don't be afraid to target both the news desk and individual to ensure it gets picked up.
Alex Hickson, Digital PR Lead at John Doe
The subject line should start with a call to action and include the key hooks
The opening section of your release needs to say what the product is, why it is relevant and where can the product be bought/campaign be seen. The next part of the release can include the secondary hooks- answer any remaining questions. End with a quote to add authority. Then include a close which should include things like your methodology, a Dropbox link etc
Search for relevant journalists on Twitter by searching '"keyword" journalist' to find relevant journalists, for example: "lifestyle" journalist.
If you have a list of names of journalists you can use Hunter.io to search what a publication's email format is, then use Mailtester to see if the email actually works.
Follow this order when planning your outreach: go to top tier publications first, then regional or industry specific, next tv shows, then radio. Be sure to follow up with all contacts to flag to those that missed the first email.
Make sure your pitches are story led – don't be salesy!
Maddie Davies, Senior Digital PR Executive at Propellernet
Break down the audience demographics further than just gender, age and location. Look at scenarios (positions they are likely to find themselves in, life moments, etc.), attitudes (their outlook on life e.g. eco-conscious shoppers) and behaviours (what they actually do) – this will then help with more targeted media lists/outreach.
Reporting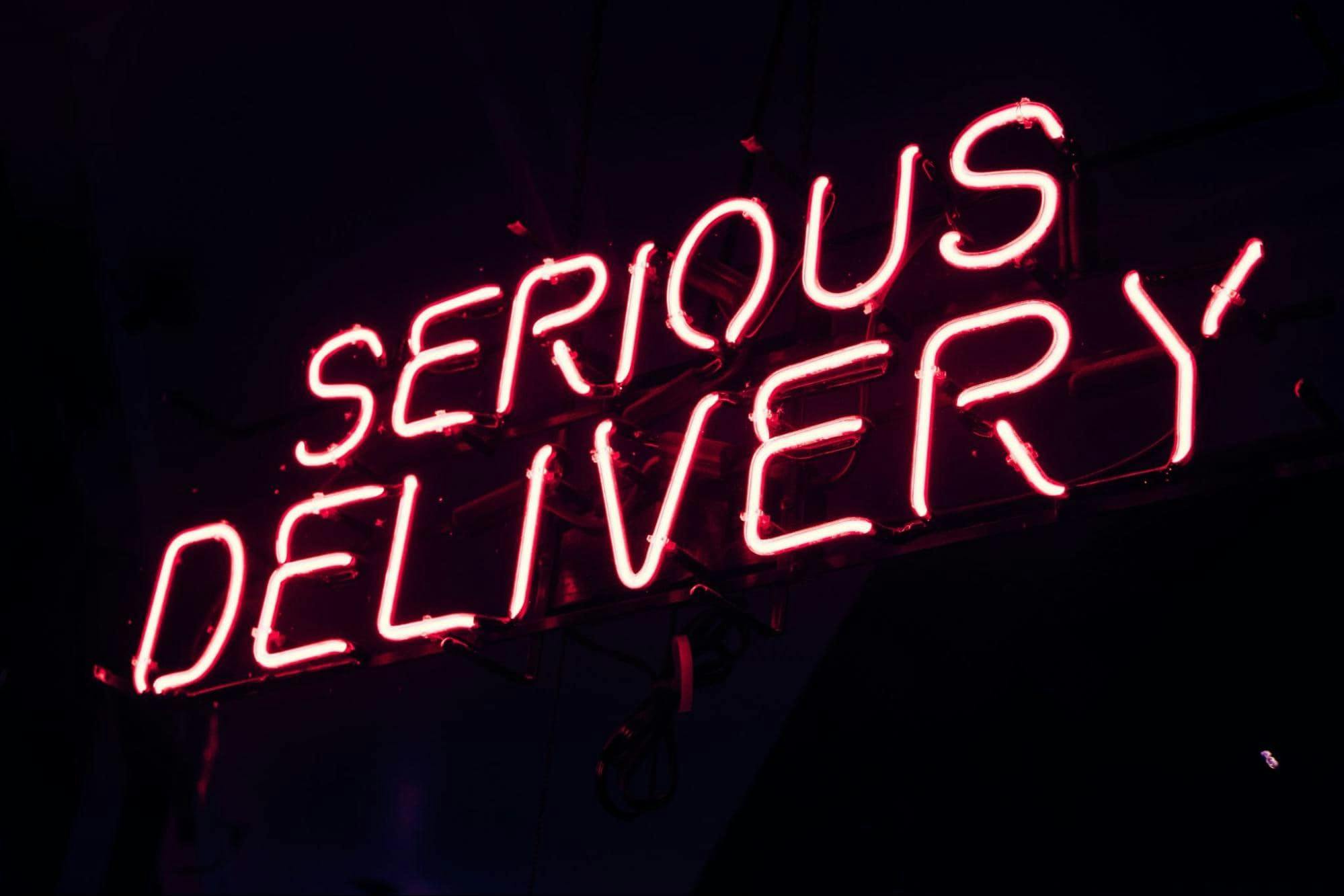 Tom Capper, Senior Search Scientist at Moz
Analytics metrics are underrated in PR, we should be reporting on impressions and referring traffic as these indicate the online visibility.
We need to measure the actual value of the link. Referral traffic and rankings are actual metrics for links, number of links is not indicative of the effectiveness of links.
Focus on the mechanism, care about the linking page and check how buried is the page on the domain?
Measure in phases starting with top-level metrics such as DA and link numbers moving onto referring traffic and ranking increases. This gives the opportunity to learn from more of the concrete metrics. Learn from these concrete metrics what is working and apply to the next, and future campaigns.
Sarah Fleming, Head of Creative at Kaizen
Report on the readership of the publications that have published a syndicated link, this will demonstrate the reach of the content published on these sites.
Make sure you're reporting on the number of keywords that your campaign or target page is ranking for. All tactics and links are working towards a common goal, if that goal is being achieved then the 'type' of link shouldn't matter.
Martin Fennon, Head of SEO at Ayima
PR and content can also impact the brand sentiment in the SERPs, it can remove negative news and help to drown it out.
These are some success measurements that are better to report on rather than link numbers:
1. brand sentiment
2. referral traffic
3. quality of referring domains
4. growth of website authority
Self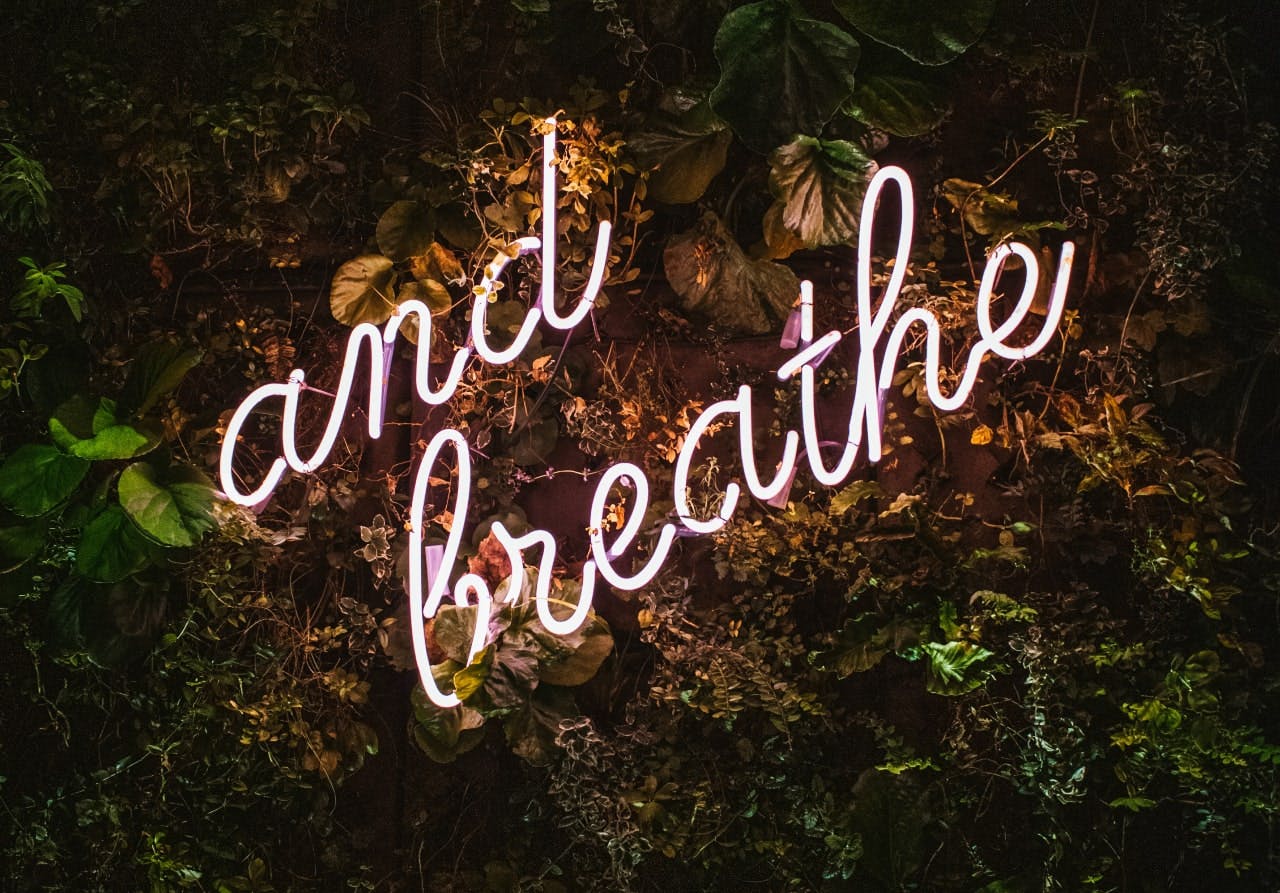 By choosing the avoid discomfort path you are giving your self doubt power. Instead choose the risky option, by putting yourself in situations that make yourself scared you tell self doubt to sod off.
Don't think of it as 'what's the worst that can happen?', reframe it in your mind as 'what's the best that could happen?'. This is PR no one is going to die due to our decisions so even if the worst does happen, it isn't going to be THAT bad, focus on the positives instead.
We are here to learn from our failings, you don't learn as much when everything goes well. Each failure is a lesson on what not to do next time.
Seek help and support. This actually makes your stress response healthier in the long term so not only will you benefit physically from the help in the immediate, you will also benefit mentally in the long run.
Remember, take risks and trust the process. Feel the fear, make stress useful. Reap rewards, and get a confidence boost as a result.
Lottie Maddison, talent and creator at Cowshed Social
Marketers and their strategies risk alienating younger generations with outdated understanding of sexuality and gender. Get up to date with what is going on and reflect this in your strategy.
Being silent on important matters means that no positive change can happen, there are different levels of involvement that are all better than nothing at all.
An ally raises awareness of an issue and shares accurate information. An advocate takes an active role in trying to improve the system and remove barriers. It is fine to start as an ally but everyone should aim to become an advocate.
Natalia Sketchley, Digital PR Manager at Clicky Media
It's okay to say 'I don't know' when faced with a difficult topic or something about someone's experiences (culture, gender, sexual orientation) but be willing to learn and make this known. Nobody knows everything and that is fine but education is the best cure for ignorance.
Jane Hunt, Co-Founder of JBH
Brands need to be more realistic about their goals and agencies shouldn't agree to KPIs that aren't achievable or that place too much stress on teams. Those that are at a higher level should turn down work where the KPIs are unrealistic in order to protect their staff from the top down.
Invest in your team's mental wellbeing, this creates high performing teams but also a safe space where they won't dread work.
To improve physical energy, you must have clear work/life boundaries; build breaks into the day and encourage staff to take them (not just for lunch) and enable people to work wherever they want (feel comfortable).
To improve emotional energy, focus on the positive feedback; discuss weekly what went well in your teams (e.g. on a Friday – announce and celebrate "wins" for the week and reconnect with the meaning of work).
Avoid tokenism, benefits should be real and relate to supporting a better life, not just "trendy" perks that look good on job descriptions.
Chloe Smith, SEO Manager at Blue Array
Consider the language you use at work when referring to women's/menstrual health, for example you could refer to them as period products instead of sanitary items – the latter makes periods seem unclean.
Introduce menstrual health days at work, just like mental health days – if you are having issues because of your period, it's important to feel able to take the time off.
Foster an open and honest environment by running training sessions. Lead by example and educate employees. For example,you could run a company survey about menstrual health.
Kat Nicholls, Content creator and strategist at Happiful
When writing about difficult topics, outline your "why" behind a project – try and think of a more personal and meaningful why – will it help someone feel less alone when reading it, or will it raise awareness of an important topic?
Before you start your working day writing about these difficult topics, be sure to plan your breaks and set clear boundaries (e.g. asking people not to interrupt you, set a time for when to log off, etc.)
Make a list of decompression activities, so at the end of the work day, you have a ready made menu of activities to choose from. This helps if you're feeling overwhelmed by the things you have been writing about.
Avoid comparisons as they can leave you feeling like you're not performing well enough. Comparison is the thief of joy.
Slide decks:
Amie Sparrow: https://www.enoughdigital.com/post/selling-digital-pr
Lidia Infante: https://www.slideshare.net/LidiaInfante/seo-gap-analysis-by-lidia-infante-brightonseo-april-22
Martin Fennon: https://www.slideshare.net/MartinFennon/opr-martin-fennon-moving-out-of-isolation-reframing-digital-pr-by-adding-seo-supportpdf
Alex Hickson: https://www.slideshare.net/AlexHickson3/how-to-go-viral-on-a-budget-using-digital-prpptx
Iona Townsley: https://www.slideshare.net/IonaTownsley2/a-crash-course-in-creative-ideation-and-shareable-campaigns-brightonseo-2022-online-pr-show
Sarah Fleming: https://www.slideshare.net/SarahFleming24/the-true-seo-value-of-links-nofollow-vs-follow-link-experiment
Richard Paul: https://www.slideshare.net/RichardPaul74/using-video-in-digital-pr-how-it-can-elevate-your-campaign-gain-links
Chris Czermak: https://www.slideshare.net/ChristopherCzermak/using-search-intent-in-our-link-building-efforts
Chloe Smith: https://www.slideshare.net/ChloeSmith123/menstrual-health-in-seo-brightonseo-spring-2022/1
Kat Nicholls: https://www.slideshare.net/KatNicholls1/how-to-take-care-of-yourself-when-researchingwriting-about-tough-subjects
Rebecca Moss: https://www.slideshare.net/RebeccaMoss4/product-service-and-category-page-links-and-how-to-get-them-rebecca-moss-brightonseo-april-2022
Joshua Hardwick: https://www.slideshare.net/JoshuaHardwickAhrefs/why-scaling-great-content-is-so-bloody-hard
Maddie Davies: https://www.slideshare.net/MaddieDavies2/using-digital-pr-strategies-to-widen-your-target-audience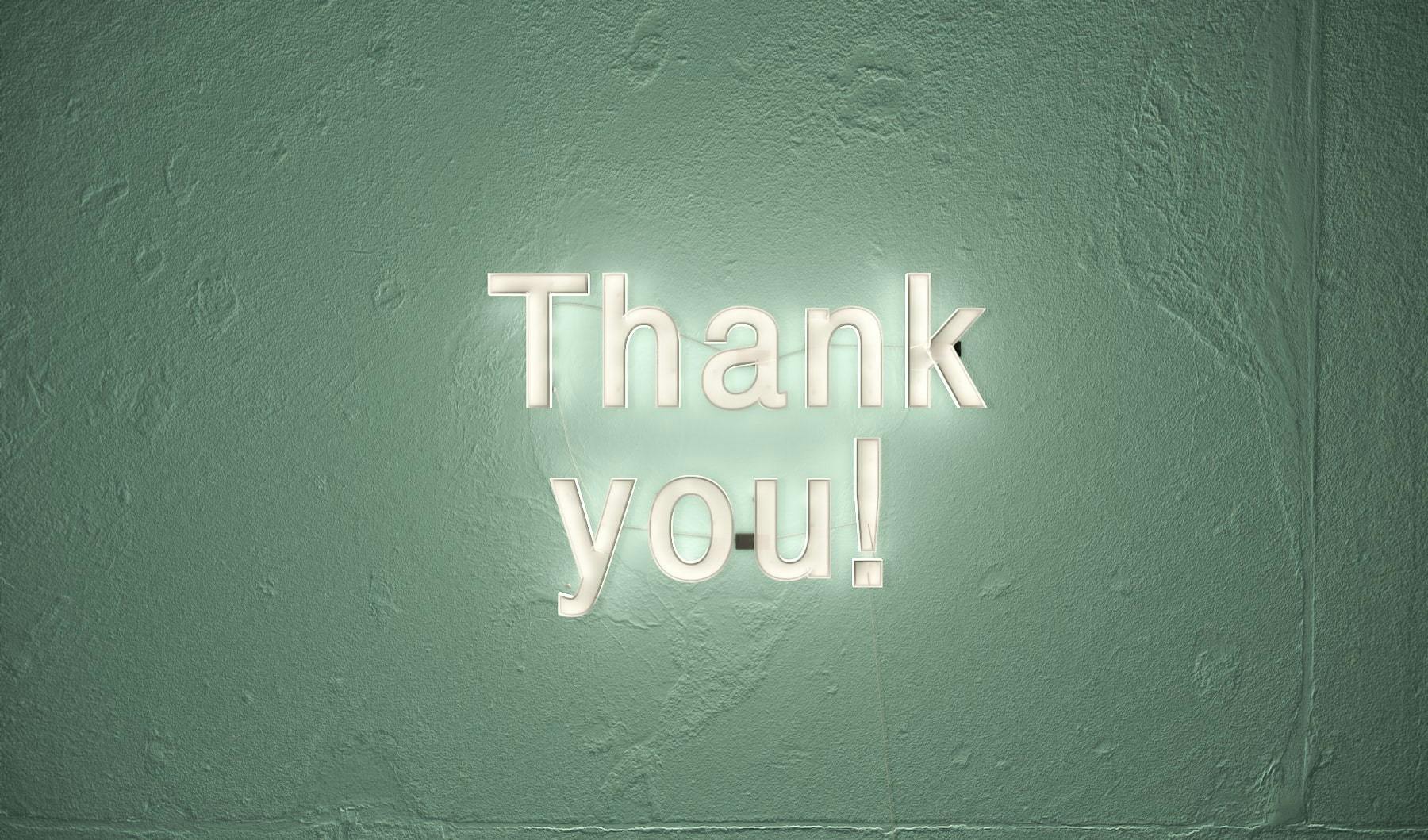 Thank you to all of the speakers at this event, you smashed it and we are so grateful for your knowledge sharing!
Stay up-to-date with all of our coverage at brightonSEO here!
---