This blog post was contributed by Rejoice Ojiaku, the SEO Manager at Incubeta NMPi and Co-Founder of B-Digital UK.
Content repurposing is taking content that already exists on a site and tweaking it to improve its performance, or help it target a different angle to its original focus. Many pieces of content can be repurposed quickly, with just a few tweaks, which makes it an efficient, effective activity for SEOs.
Rejoice Ojiaku came on Impression's RankUp podcast recently to talk about content repurposing and diversity in SEO. This article contains everything that Rejoice shared about content repurposing with only the minor edits needed to turn a spoken interview into a written blog post. 
To see more from Rejoice's original interview alongside fellow B-Digital founder, Wilhemina Gilbertson Davis, check out the podcast.
Why do we need to talk about content repurposing?
The whole topic of repurposing content is fascinating to me, because a lot of brands and agencies get stuck in the idea that they have to create new content continuously.
That approach shifts us away from the idea of meeting search intent, because intent can change over time. If you create content in order to target a specific user intent, and then the intent changes, shouldn't that content change as well?
The idea of repurposing your content comes in when you think about fitting your content to a new intent, which also keeps it evergreen.
How content repurposing can be useful
We should be repurposing content more as brands and agencies because it shows that you understand the evolution of the search intent for your customers and readers. Their intent in one month can be different in the next, or it could be a seasonal change.
For example, if you create a Christmas guide earlier in the year to raise awareness for your product range, maybe change it later on in the year to meet the intent to purchase those products.
I really like the idea that you don't always have to be original. Use what you already have and see what's already working for your brand. See where you're ranking and repurpose content in such a way that it helps your performance. If you're an ecommerce site with products that are struggling, maybe you could use an existing guide to talk about those products and boost their performance.
How do we decide where to focus?
I like to use the Semrush position tracker to see where my content is from a search perspective. If you know that a page is ranking in, say, position 20 for certain keywords, that could be good to repurpose, especially if the search volume is high. It may be that this content needs to target a specific search intent that it's not meeting at the moment.
What I love about Semrush is that it now tells you the intent of the target keyword so that you can now analyse if your content is meeting that intent. You can ask yourself if it's actually filling that purpose and meeting searchers' needs.
Also look at what your competitors are doing. How different is their content from yours, particularly in the sites that rank well for the keywords you're interested in?
Listen to what your consumers want, as well. Are they mostly at an awareness stage when searching for this keyword, or are they at the buying or consideration stage?
All of this should feed into your decision for what content to repurpose and how to repurpose it.
How to fit repurposing into a content strategy
The balance lies in the fact that it doesn't take a lot of time to repurpose content. It just takes a bit of time to do the research and analyse what content is working well for you.
This is where auditing your content works well. If you're doing quarterly or monthly audits for the content you're creating, you can plan ahead for the next quarter. Repurposing content allows you to plan things in a more strategic way and split your content into seasonal plans if you're seeing regular shifts in your buyer behaviour.
If you want to create a whole new piece of content you need to carry out content ideation and do all the keyword research from scratch, whereas with content repurposing, all you need to do is find the specific keyword gaps that you haven't yet thought about, which is an easier task. Again, using a tool like Semrush, it shouldn't take you much time.
Content repurposing itself should be quick and effective because you might not have to change many things. You can often leave the metadata as it is, if it's still targeting the right keywords, and just focus on specific parts of the copy.
Have you ever had to deal with any pushback against repurposing?
I don't have a lot of pushback with repurposing, only with completely new content! It's actually easier to sell repurposing to most stakeholders than content writing, because a lot of businesses don't have copywriters. It's much easier to convince them that you just want to change a few things with existing content than it is to sell a completely new idea.
You can also line your work up with marketing teams who are running campaigns. Certain blog content might be perfect to repurpose to fit a particular campaign angle, which means they wouldn't have to create something brand new to fit the campaign.
---
About Rejoice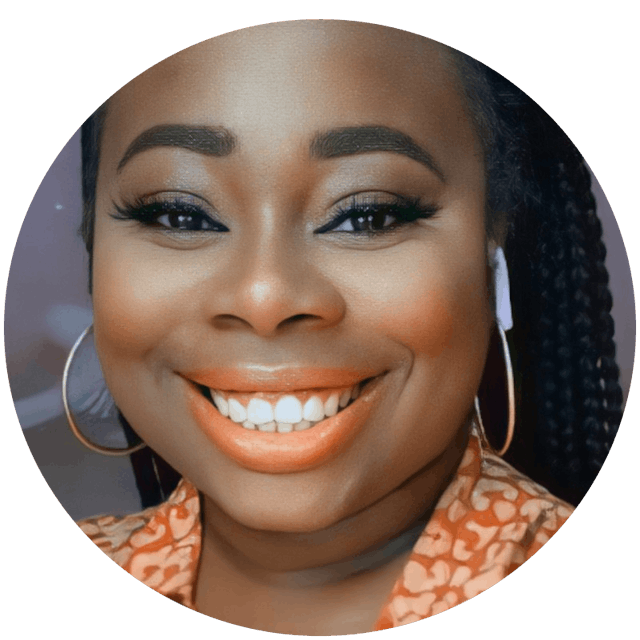 Rejoice has worked within digital marketing (SEO) for 4+ years. After finishing her master's degree in marketing at The University of Manchester, she started her journey as a Junior SEO Executive and is now the SEO Manager at Incubeta.
She is passionate about Diversity and Inclusion within the workplace and ensuring the perspective and struggles of Black people especially Black women in the workplace is changed and heard. She has experience in content creating and designing and Outreach SEO whilst continuing to lend her voice around topics such as racism, sexism etc.
Her career goals are to eventually work as a Freelance SEO Content Writer or become Head of Content as well as doing her very own Ted Talk one day whilst growing B-DigitalUK into a powerhouse creative agency for Black Talent in Marketing.
---
If you have any questions about this blog or would like to connect with Rejoice, you can find her on LinkedIn and also Twitter. Find out more about diversifying your talent pool with BDigital. 
---