April saw the rollout of the reviews update – which has now been completed. In this article, we've covered the impact of this latest update, as well as the industries that were affected. Amongst this update, we've also covered other topics such as updates to the product structured data documentation, a new crawler to optimise Googlebot's performance, to a new yet significant change to search, Project Magi.
Allow our traffic light system to guide you to the articles that need your attention, so watch out for red light updates as they're major changes that will need you to take action, whereas amber updates may make you think and are definitely worth knowing but aren't urgent. And finally, green light updates which are great for your SEO and site knowledge but are less significant than others.
Keen to know more about any of these changes and what they mean for your SEO? Get in touch or visit our SEO agency page to find out how we can help.
In this post, we'll explore:
---
Google releases April 2023 reviews update and the results of it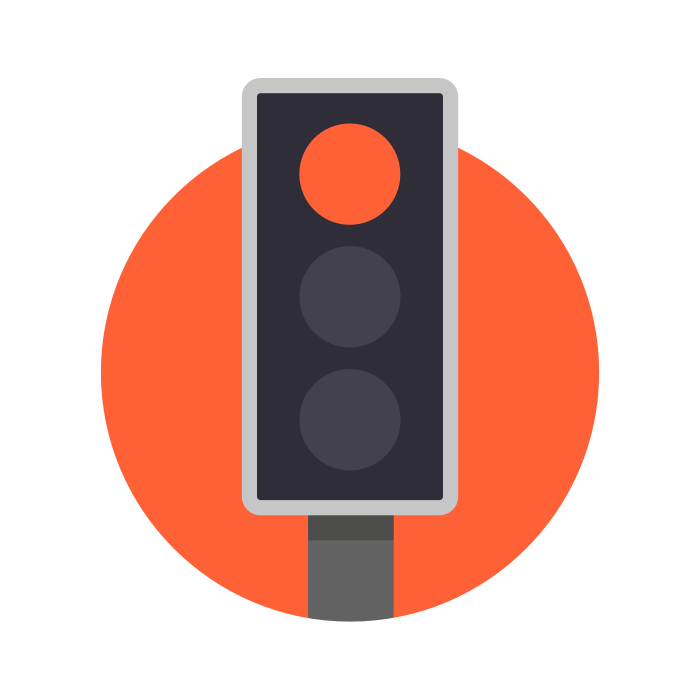 Google has released the April 2023 Reviews Update, an update to their algorithm that will help improve the accuracy of local search results.
This was its seventh reviews update and it's aimed at providing more accurate and relevant reviews and ratings in local search results, based on the quality of reviews and rating sources by reviewing them. It has changed the name of its 'product reviews system' to 'reviews system'.
The update includes changes to the way Google interprets review data and changes to the way it matches reviews with local businesses. Additionally, Google is also providing more transparency in its review process and has added more sources for reviews, such as Google My Business.
Who does the April 2023 reviews update affect?
If your website contains any kind of review content, it's recommended to check if your organic traffic improves or declines.
What can I do about the reviews update?
We'd recommend having a quick refresh over their article on how to write high-quality reviews where they share 14 best practices when it comes to writing reviews.
What were the results of the reviews update?
It was reported that Google's April 2023 Reviews Update was more volatile than the previous Reviews Update in February 2023. Semrush has published two charts comparing the breakdown in April 2023 compared to February 2023.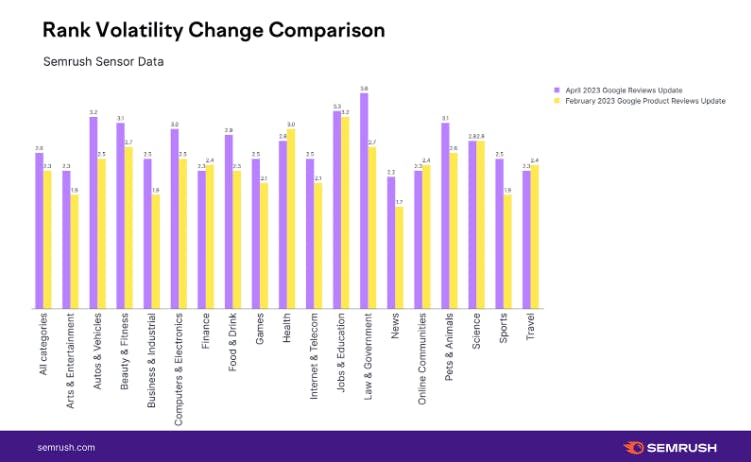 SEOs have said the volatility is due to the April update having a much greater impact than the February update, possibly because it included all types of reviews and not just product reviews.
---
Google updates product structured data documentation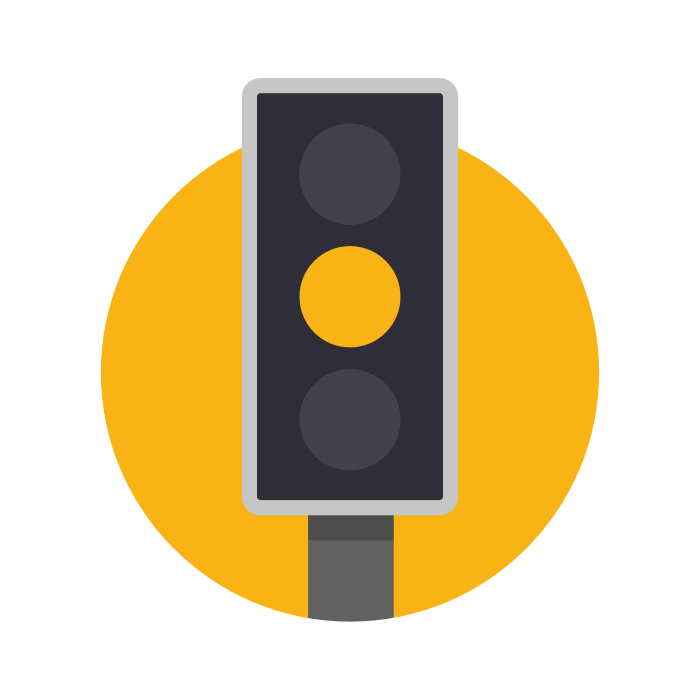 Google has updated the instructions for developers regarding structured data with criteria necessary for a website to display return policies in merchant listing experiences.
Examples of this are:
Shopping Knowledge panel
Popular Products
Google describes the Merchant Listing developer page as:
"Merchant listing experiences offer enhanced experiences including the Shopping Knowledge panel and Popular Products, as well as shopping experiences in Google Images and Google Lens.
The structured data required for merchant listings and product snippets is described in our Product structured data documentation."
What is a structured data type?
Structured data type conveys to search engines information regarding a particular set of given data, in this case, relates to a returns policy for merchants. These provide categorised "properties" to provide information about the data type.
What are the two structured data types that are required for products?
"applicableCountry" → this is for a country code.
Google explains the values of returnPolicyCategory:
"MerchantReturnEnumeration. The type of return policy. Use one of the following values:
https://schema.org/MerchantReturnFiniteReturnWindow: There's a set number of days to return a product.
https://schema.org/MerchantReturnNotPermitted: Returns aren't permitted.
https://schema.org/MerchantReturnUnlimitedWindow: There's an unlimited amount of time to return a product.
If you use MerchantReturnFiniteReturnWindow, then the merchantReturnDays property is required."
Which properties are recommended for products?
These are optional but are advised to be suitable for any related rich results. There are four types of properties:
merchantReturnDays
returnFees
returnMethod
returnShippingFeesAmount
Are there any alternatives to structured data to become eligible for rich results?
Google's new information for the requirements necessary to gain a shopping return policy outlines that it is possible to become eligible without configuring the related structured data. You can do this by configuring the shipping setting returns policies in the Google Merchant Center Help.
Google's documentation recommends:
"Retailer shipping policies can get complicated and may change frequently. If you're having trouble indicating and keeping your shipping and return details up-to-date with markup and have a Google Merchant Center account, consider configuring your shipping settings return policies in Google Merchant Center Help."
What other considerations should I take note of?
SEOs and publishers who use WordPress to manage structured data should keep an eye up for plugin updates as they may contain new settings for this.
---
Google introduces a new crawler to optimise Googlebot's performance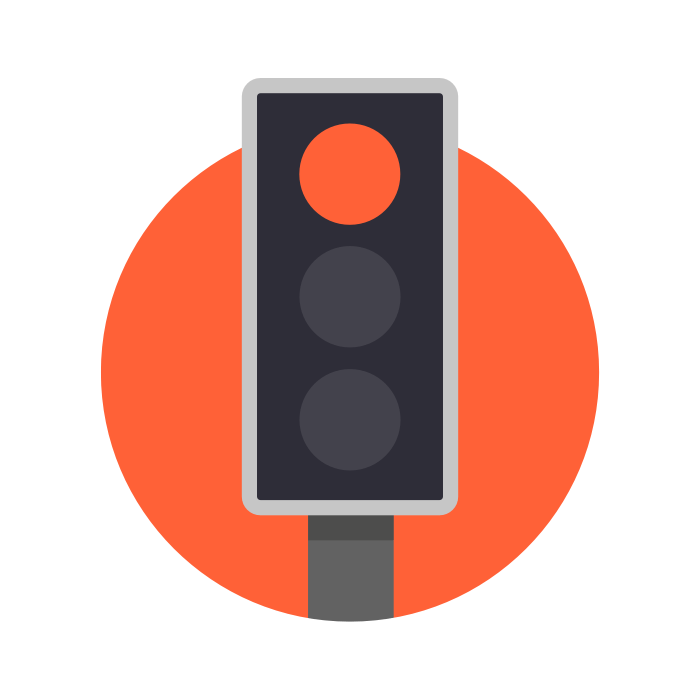 Google has introduced GoogleOther, a new Googlebot crawler that it says will aid the Googlebot to optimise and streamline its crawling capabilities. The crawler is designed to have faster response times and better resource management, making it more efficient and capable of handling large websites.
The new crawler also has better support for Google's JavaScript rendering service and more efficient crawling of dynamic content. This will help ensure that websites are indexed correctly and quickly and that users get the most relevant search results.
Google also said that the new crawler will give webmasters more control over the crawling process, allowing them to easily optimise their sites for better search engine rankings.
How will GoogleOther work alongside Googlebot?
Essentially it will handle non-essential tasks currently done by Googlebot. It will focus on tasks such as research and development crawls to allow Googlebot to focus on building the search index.
What does GoogleOther mean for SEOs and site owners?
Thankfully it won't directly impact websites and it will work in the same way as Googlebot. But there are some ways you can monitor it:
Update your robots.txt file to control GoogleOther's access to your website and how it crawls.
Review server logs to understand what pages it's visiting and how often it crawls your site.
Keep an eye on crawl stats in Google Search Console to compare any changes since GoogleOther was introduced.
Monitor website performance and focus on things like bounce rates and load times to see if GoogleOther is causing you any issues.
---
Google Search Console to drop Page Experience Report, Mobile Usability Report & Mobile-Friendly tests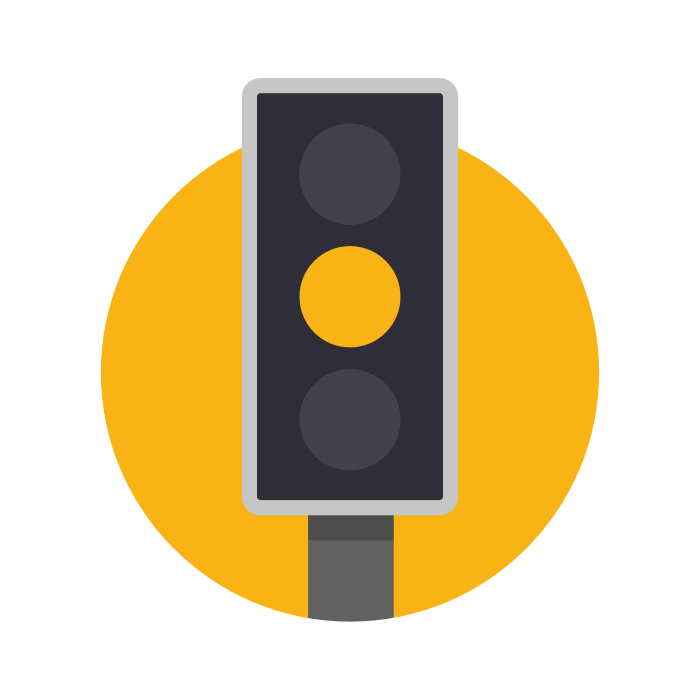 Google Search Console's Page Experience report is set to replace the Mobile-Friendly report in December 2023. Danny Sullivan states that the Page Experience report will provide a more comprehensive overview of how a website performs on mobile devices. Features such as Core Web Vitals, mobile usability, and HTTPS usage, will remain in Google Search Console.
What is the Page Experience tool?
The Page Experience report is a tool within the Google Search Console that helps website owners and developers understand how users perceive their website's performance and user experience. It provides information on various metrics such as mobile-friendliness, page loading speed, interactivity, and visual stability.
These factors are important because they contribute to a website's overall user experience and can affect its search engine ranking. Google states,
"It remains critical for users, who are using mobile devices more than ever, and as such, it remains a part of our page experience guidance. But in the nearly ten years since we initially launched this report, many other robust resources for evaluating mobile usability have emerged, including Lighthouse from Chrome."
Google introduced the initial version of the Page Experience report for mobile pages in the Search Console in April 2021. Later, in January 2022, a desktop version was also added when the desktop version of the algorithm was launched.
However, as of 2023, Google has decided to eliminate the Page Experience report entirely. Instead, they plan to replace it with a new page that will direct users to general guidance about page experience, according to a statement made by Danny Sullivan (Public Liaison for Search at Google).
What else is changing to Google Search Console?
Google has made some changes to the visual design of the Page Experience report. The changes are meant to make it easier for website owners and developers to understand the different metrics and how they affect their website's performance. For example, the report now includes a scorecard that shows the overall performance of a website based on various metrics.
---
Project Magi: Google is making a major change to Search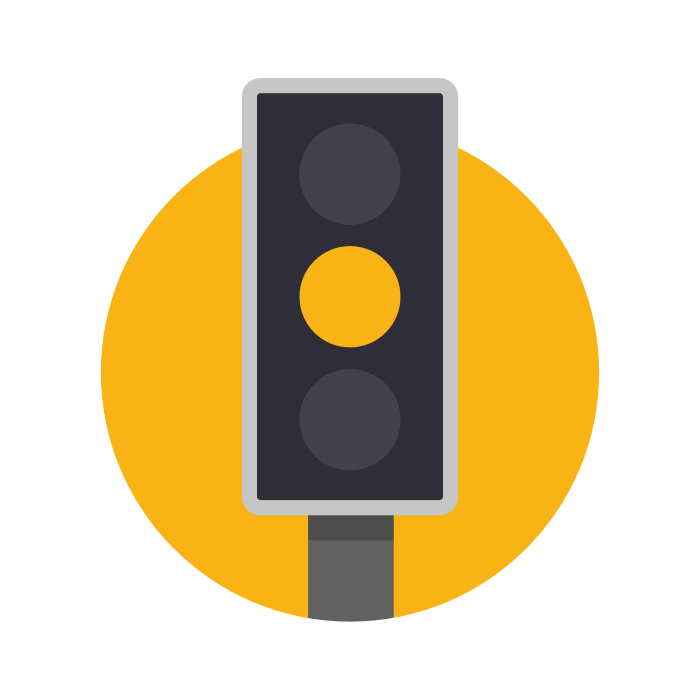 It has been reported that 160 engineers are currently working on a project for Google, titled 'Project Magi'. The project is expected to revolutionise Google with A.I. features in an attempt to provide a more personalised experience to its users.
What changes will we see?
Chat-like search: Taking inspiration from the likes of ChatGPT, Google wants to utilise a more conversational search where users get a simple answer.
A transaction feature: Google is going to make it easier than ever to purchase products and services by introducing a transaction feature.
How will this affect Google Ads and organic traffic?
Whilst details of this project are currently limited, it can be safely assumed that Project Magi will have implications for both Google Ads and Organic Search. For Paid Ads, we could see a shift from the cost-per-click model to a cost-per-action model where ads need to be optimised for specific actions rather than clicks. For SEO, it means there will be a shift in creating more conversational and personalised content that answers users' questions directly.
When will the new features be rolled out for Project Magi?
There are plans to roll out the features to a maximum of one million people in the first instance. Then it will be gradually increased to 30 million users by the end of the year. Initially, this will be exclusively available to users in the United States.
---
Changes to Google's helpful content guidance, page experience & more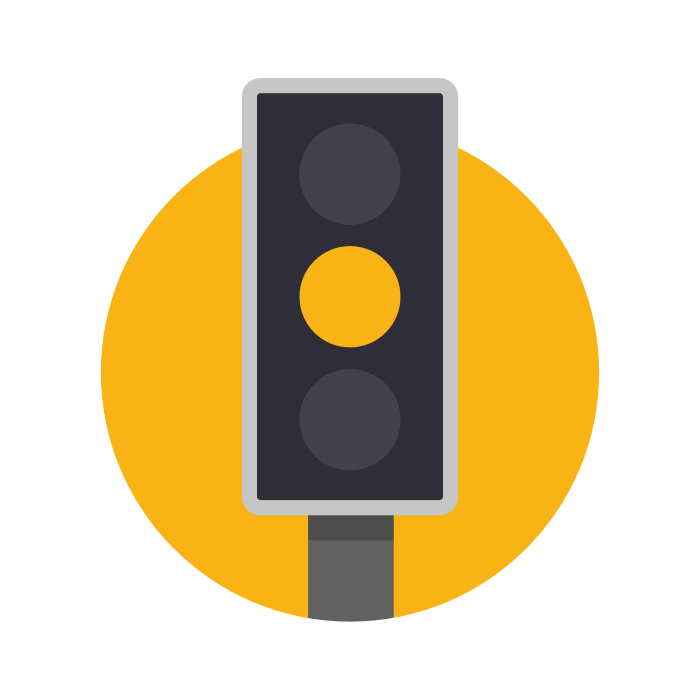 Google has always emphasised the importance of creating high-quality and helpful content for users. They provide new guidance on how website owners and developers can create content that is more helpful and valuable to users.
This includes creating content that is original, accurate, and comprehensive, as well as taking into account the user's search intent and answering their queries effectively.
Google also highlights the importance of creating a positive user experience by making sure that pages are easy to navigate, load quickly, and are mobile-friendly. They advise website owners and developers to use tools such as the Page Experience report within the Google Search Console to understand how users perceive their website's performance and user experience.
Understanding page experience in the Google Search results
Google has provided additional guidance on E-E-A-T (Experience, Expertise, Authoritativeness, Trustworthiness) for helpful content on their page. They mentioned that although E-E-A-T is not a specific ranking factor, a combination of factors that identify content with good E-E-A-T can be useful.
Google's systems give more weight to content that aligns with strong E-E-A-T, particularly for "Your Money or Your Life" (YMYL) topics that could significantly impact the health, financial stability, or safety of people, or the welfare or well-being of society.
Earlier in our blog we mentioned that Google is making changes to the Page Experience report. The report will be removed from the Search Console in the near future, and a new page will be introduced that provides general guidance on creating a good page experience. This change is intended to provide website owners and developers with more comprehensive guidance on how to improve their website's user experience and search engine ranking.
Are Core Web Vitals important?
We highly recommend site owners achieve good Core Web Vitals for success with Search and to ensure a great user experience generally. However, great page experience involves more than Core Web Vitals. Good stats within the Core Web Vitals report in Search Console or third-party Core Web Vitals reports don't guarantee good rankings.
Website owners and developers are advised to take note of these changes and make the necessary adjustments to their websites to improve their search engine ranking and user experience.
How important is page experience to ranking success?
It is important to note that having a good page experience is not a mandatory requirement for ranking in Google Search or providing helpful content. Rather, it is one of the several signals that Google considers.
Google's algorithm considers many other signals such as content relevance, backlinks, and user engagement, among others.
The Page Experience update is designed to provide users with a better user experience when browsing the web. Websites that score well on these factors are likely to rank higher in search engine results.
---
Google Search Console launches subscribed content report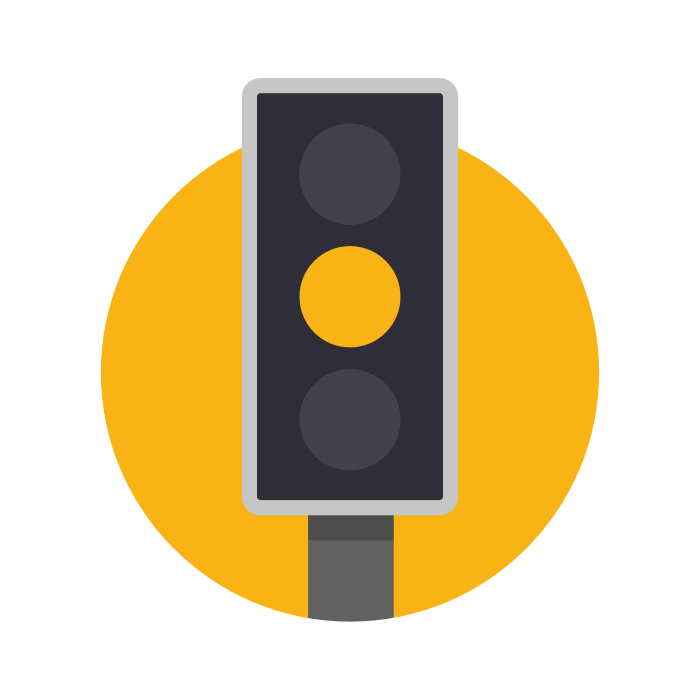 Google Search Console has launched a subscribed content report which will allow publishers who use Reader Revenue Manager to see insights about their subscribers and structured data and see how their content is performing.
The report provides information such as impressions, clicks, and clickthrough rates, as well as insights into how users interact with the content.
In addition to aiding publishers, it will also enhance the user experience for subscribers by removing the need for additional usernames and passwords. Instead, it will work seamlessly with a user's Google account.
How can I access the report?
The report is available to all webmasters who have registered their content with Google Search Console.
---
Keep up-to-date with our dedicated algorithm and search industry round-ups. For any further information about these posts – or to learn how we can support your SEO – get in touch today.
---