As promised, this is part two of my 30 digital PR tips before I turn 30. If you missed part one, you can check it out here.
Before you read on, I'd like to highlight that these are tips and not rules – everyone has their own preferences.
11. Be honest with stakeholders
When it comes to digital PR activity, not every tactic is going to work. Sometimes, no matter how good or well executed a campaign is, it could achieve zero links or coverage. It is important that you are honest with key stakeholders and can manage their expectations. An element of PR is always going to be based on luck after all – will a journalist see your email in the sea of others? Will the news stay quiet enough that it gets used? Is anybody going out at the same time as your team with the same idea? A lot of hard work goes into the prep but, once the emails are sent, there are many factors outside of our control
If something isn't going well, be sure to communicate this to whoever you're reporting into as early as possible and have a solution in mind. Stakeholders won't be as precious about a campaign as they are about meeting the set KPIs so if one angle has flopped, have another angle ready or have a piece of reactive PR ready to help them achieve the set goal. This helps prevent difficult conversations and ensures that nobody will be blind-sided by a lack of results, which would result in an even bigger negative reaction.
Similarly, if your colleague or your client has an idea for something and asks your opinion, give it honestly, you're the expert! If the idea is not newsworthy then communicate this feedback in a polite way; if they insist you go out with it, you have at least aired your thoughts and managed their expectations.
12. Keyword research is a great source of reactive and campaign ideas
If one of your KPIs is to improve ranking positions then one of the best places you can look for campaign and content inspiration is the keywords themselves. There are two ways you can do this. We at Impression use the tool KeywordTool.io which allows you to see related, suggested, questions and prepositions from a keyword or phrase you enter. This can then be organised by search volume or trend.

So, how does this help? In regards to the tool, the trend can help us identify trends related to our client's keywords or topics of focus. For example, if you search kitchen paint and certain colours are experiencing a high percentage rise of searches, this can be used to form a trends piece.
Similarly, by looking at what questions come up in relation to the original keyword, you can form content that answers that question. This can either sit on the client's website for SEO benefit, or can be pitched to SEO editors as part of a larger reactive piece of content.
If you use Google Keyword Planner you can use long tail keywords relevant to your target list to form pieces of content or inspire campaign ideas. The easiest way to do this is:
Export the keyword list as a CSV and open open in Google Sheets or Excel
Insert a new column next to the one with the keywords
In this column, use the LEN formula (=LEN('cell with keyword')) – this will count the characters in the cell.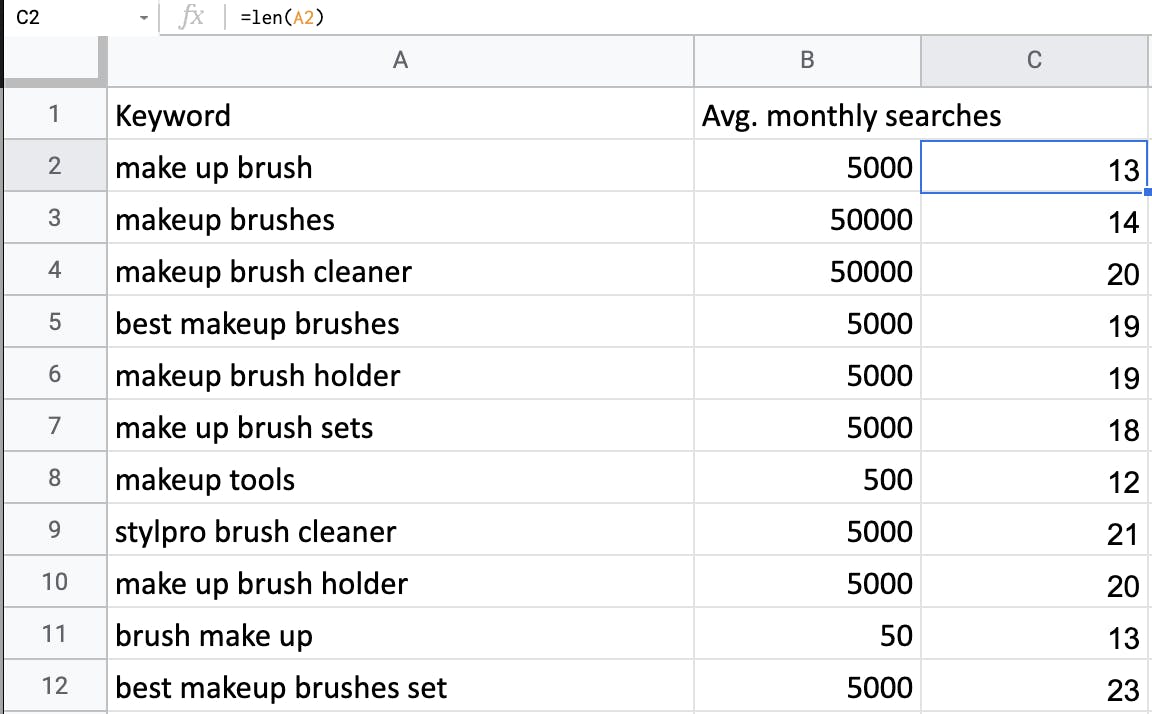 4. Then sort range by the LEN column either from Z to A or Descending- depending on the programme you are using.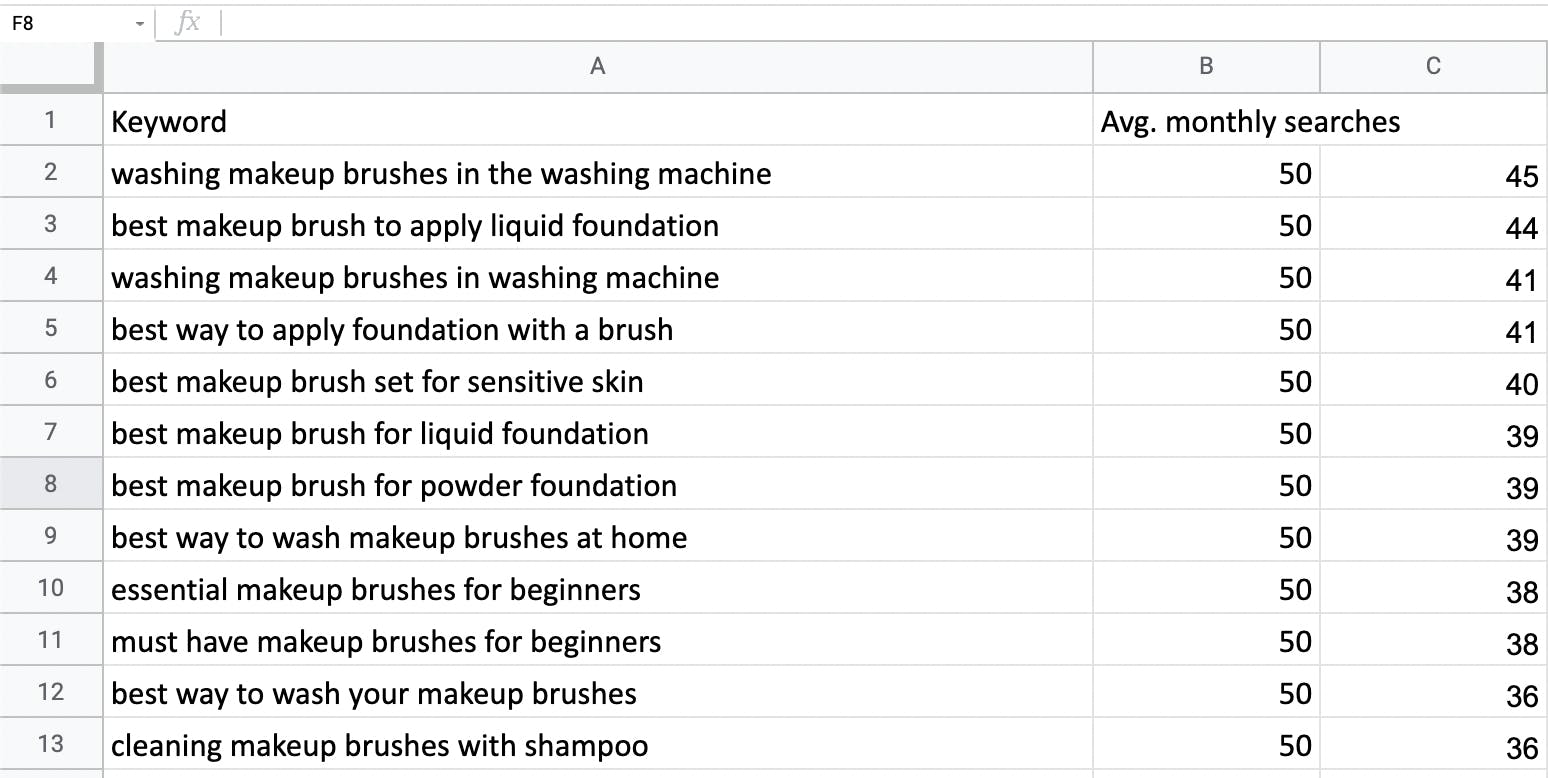 This will sort the keywords from longest to shortest, giving you visibility over the long-tail ones to target.
Similarly, if you have Google Analytics access, looking at your client's site searches can reveal what their audience is currently looking for on-site, giving an idea of content gaps and topic interest.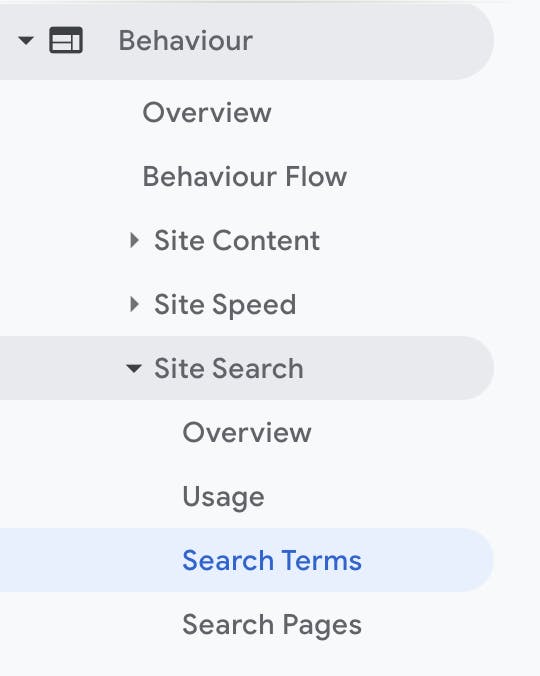 This will give you all of the longer search terms which could spark content ideas, campaign ideas or reactive titles.
13. Make sure every campaign has multiple angles
As mentioned above, not every campaign is a winner. This might be easy to forget when you see others sharing their successes and you are surrounded by wins, but the reality is that everyone will experience campaigns that flop during their PR careers and this cannot be helped. However, you can help mitigate this by ensuring the campaigns you pitch and execute have several angles.
This is why I personally consider dream job and fake product campaigns some of the riskiest campaigns – this isn't to say don't do them because when they work the pay off is big, but just be aware that due to these campaigns having one very prominent angle they are make or break.
Data campaigns and other creative campaigns can have multiple angles planned into them. Not only does this give you new ways to approach the same contacts if the first angle was not of interest, but it can also open up different niches which widens your contact list.
While you are ideating, it is a good idea to have your main campaign idea and see how many branches lead off the central focus. If you have two or more, this means there are few angles that can help the lifespan and reach of your campaign. If you can't think of any other way to spin the main idea, it is probably best to keep thinking.
14. Always follow up… but don't bug them
Anecdotally, most of my replies come from the first round of follow-ups, which is why it is vital to follow up your initial outreach email. Journalists are very busy; maybe they weren't at their desk when your email arrived and it got buried by 100 others, maybe they were off when the initial email was sent, maybe they just didn't see it.
Sending a polite follow up to check they saw the initial email and letting them know you are happy to provide anything extra they may need, helps to put your outreach in front of them again, doubling your chances of being noticed.
My personal preference is to follow up once if it is a normal campaign or reactive piece. If it is a day/event specific piece, I may follow up again depending on how early I sent the original outreach and follow up.
Again, this is my preference, I know others that prefer to follow up twice. However in her 2021 Brighton SEO talk Surena Chande, who has been both PR side and journalist side, said: "​​Stop with the multiple follow-ups: send your original pitch email and follow up once, aim for three days later."
15. Expand how you ideate
Ideation isn't easy and anyone that tells you it is probably isn't giving the most relevant or angle rich ideas in an ideation session. Not only do ideas have to be doable, relevant and interesting, they also need to not have been done recently. This can make it difficult to come up with fresh ideas, particularly for several clients (hello agency PRs) and for those in more difficult niches too.
To help with this, it is a good idea to have a few idea sources and methods up your sleeve to give you the best chance of coming up with extraordinary ideas.
Here are a few ways I ideate:
Pinterest: Great for looking at data visuals, maps, infographics to get ideas
Graphic/Map sites: Visual Capitalist, Pudding.cool, Reddit Map Porn
TikTok: See what is trending on the platform
Dream publications: Use the 'Site' search operator and search for campaign lingo like "study by" "data by" and your client's keywords/topics
Keywords: Using Keywordtool.io to look at the relevant keywords and questions being asked about them
Competitors' blogs/resource pages/backlinks
Google News: Using saved searches for campaign troupes like "you can now buy" "Map shows" and so on
Marina Plummer, Senior Digital PR Manager at Kaizen, recommends checking each idea against the following:
Why will this work in the media now?
How does it add to the conversation and make it different?
Does this format tell the story I want it to clearly?
What journalists right now would take this?
16. Always include quotes/case studies where possible
Making the lives of a journalist easier is the best way to form strong working relationships with them. Most journalists need quotes or case studies in their articles. News publications get a lot of stick for 'fake news' so one way to prevent these misconceptions is the inclusion of quotes from experts or real life case studies to validate the story and add credibility.
Ideally, your release should already include a quote from a relevant person, but if an expert is needed – such as someone with a medical qualification – then taking to Twitter or ResponseSource is the best way to find these sources.
Journalist enquiries are free to send on ResponseSource and put your request in front of everyone that subscribes to the alert service, meaning you may reach the professional you are looking for. You can find the enquiry sending service here!
Twitter is better for reaching members of the public. Using the #PRrequest and #journorequest will put it in front of people in the industry but using a hashtag relevant to the request may put it in front of a potential case study.
17. No idea is a bad idea amongst colleagues
It is super important that PR teams ensure there is a 'no idea is a bad idea' mentality in their ideation sessions, and there are two reasons for this.
The first is to create a space in which those that are less confident feel safe enough to share any idea with the team. Ideation can be daunting, everyone listening to an idea that when you thought of it at 2am during a bout of insomnia was the BEST idea ever, only to lose confidence in it half way through saying it. In toxic, unsupportive spaces, being ridiculed or even scorned for a 'bad' idea is likely to leave mental scars and prevent that person from sharing in the future. Reassure everyone in the session that no idea is a bad idea and the purpose of ideation is as much to spark ideas as it is to share the ones researched previously.
The second reason is the fact that a 'bad' idea could spark a great idea that ends up being pitched. Maybe the person sharing the idea went for the wrong angle, but actually that idea tweaked could work a different way or for a different audience. It is likely some of those in the ideation session have a bit of brain fog but while listening to other ideas could be inspired.
Just make sure that if you are running an ideas session that you provide a clear brief to steer the team in the right direction.
18. Sign up to industry newsletters
PR is such a fast-paced job that it can sometimes be hard to dedicate time for professional development. Luckily, there are newsletters that help put this learning material straight into your inbox, cutting out the need to search for it.
Industry newsletters are a gold mine for inspiration and tips to help you develop as a PR professional. Some focus on sharing admirable campaigns, some share articles with tips and some are an amalgamation of both.
These are the ones I recommend:
The Grapevine – by Iona Townsley
Iona collects the best campaigns she has come across over the course of a month and shares the mega list with her subscribers. It is perfect for inspiration ahead of ideation.
---
The Weekly PR – by Bethanie Dennis
Bethanie shares a mixture of campaigns that are doing well that week as well as insights from blogs, Twitter threads and even articles.
---
Content, Curated – by Mark Porter
Mark's newsletter focuses on good content, sharing examples of amazing content from our industry each month. There is also a section for PR stunts and insights too.
Also a special mention to Editorielle for collating journalist requests and categorising them. You can email the journalist directly by clicking on 'click to pitch'.
19. Digital PR is a part of SEO – make sure they are integrated
One thing some in PR are guilty of is not remembering the purpose of digital PR. Digital PR is the lovechild of old link building and traditional PR tactics, being used to increase the online visibility of a brand's website and improving SERP results too.
Some creative minds in our industry get so lost in the 'idea' that they forget the 'why?' when ideating and executing a campaign. Digital PR is, first and foremost, a part of SEO. Link KPIs are fine to work with IF you are ensuring that the publications targeted are relevant and will help you achieve yours or your client's business goals. But quantity shouldn't be your sole focus.
If the main goal, for example, is to increase the authority of a UK website, then high authority links will help. However, if the main goal is to increase visibility in the UK and brand awareness across UK locations, then a link on a US site isn't going to be effective in contributing to the wider objectives. Relevancy is key!
Make sure you understand what the end goal is to achieve and work from there. Before you start any PR activity, work out if links are what the website actually needs to help it to improve. Building links to a 'broken' (not-optimised) site is a pointless escapade.
As well as the number of links it is important that we as PRs report on other aspects affected by our activity too. Some argue that Digital PR is difficult to measure, but we just need to consider the same metrics as SEO, because that is the whole purpose of a good PR strategy.
Conduct keyword research and track the improvements made to the positionings. A good way to find these keywords is to Google their top ranking competitors and analyse their keywords – this should give you some scope as to what to focus ideas on in order to 'beat' them in the SERPs.
Here are a few other metrics worth reporting on:
Organic traffic
Referrals: Have the links you have placed actually referred traffic to the clients website
Landing page visits: Are people actually landing on the campaign page/tool
Impressions
Clicks
20. Make connections not war
The PR industry, unfortunately, can be rife with toxicity; some of this stems from a clash of personalities, some from jealousy and some pure nastiness. It is important to remind yourself that when you start/grow/move around in the industry that this is your job, this role isn't your personality and the same goes for others working in the industry too.
It is easy to get frustrated or take it personally when you see another company or agency produce a campaign similar to yours, but remember that campaigns take time to form – they are probably as gutted as you are!
It is also easy to get annoyed by big personalities on social media, particularly if you lean more towards being an introvert than an extrovert. Remember that just because they are louder about their successes, it doesn't devalue yours.
Other PR professionals are not your enemies, they are just people trying to do their job like you. It is better for your mental health to focus on you, be kind where you can and don't let anyone make you feel less than you are. Imposter syndrome is the worst, but remind yourself of your successes and like Rosa Mitchell, Head of PR at connective3 says: "learn from failure; each failure is a lesson". In PR, a failure isn't a matter of life or death, learn from it, brush yourself off and try again. She also rightly says "it is PR not ER"!
Instead of seeing every other person in PR as competition, consider them as wonderful banks of knowledge. Network and connect with as many people in your industry as possible. They will be sharing campaigns they admire, tips, events, articles and more. Plus, there are so many lovely people in PR you could even make some amazing friends too, making those conference visits that bit better.
Keep your eyes peeled for the third and final part coming soon!
---