Subscribe to RankUp on Spotify | Apple Podcasts | Google Podcasts | RSS
The middle part of 2021 has already seen multiple broad core algorithm updates and Google's long anticipated Page Experience Update. In what has been a turbulent year both in SEO and in the wider world, the RankUp podcast wanted to return to questions we asked at the end of 2020 to see what's really working in SEO this year.
There's no guest interview this week, giving us the chance to put our very own Edd Wilson in the hot seat and ask him some questions about the themes he's seeing in successful SEO strategies this year. We spoke about how our expectations had changed from the end of 2020, the importance of understanding consumer search journeys, examples of brands doing a great job, and plenty more.
As always, you can listen to the interview right here on this page or on any podcast player of your choice. Or, if you want to see a few key points, keep reading for highlights of the interview. You can also follow Ben and Edd on Twitter, at @EddJTW and @BenJGarry.
Introducing Edd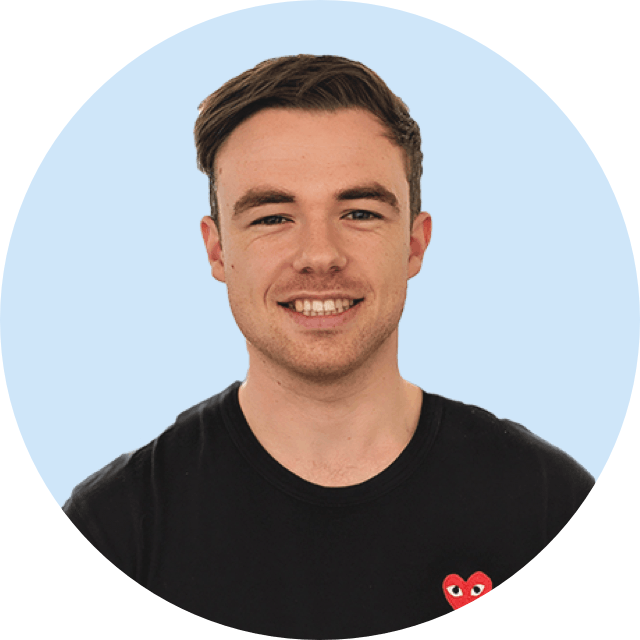 Ben: Tell us about your SEO journey so far.
Edd: I was first aware of Google when I was about 15/16, at home using the internet and, like many people, thinking how I could make money on it. That was when Google was expanding into other services, and things like AdSense were introduced. You could pop up a website, put ads on it and hopefully gain money.
I did a bit of research into algorithms and took the time to learn what they rewarded. I understood that adverts on finance websites were typically higher paid, so I basically copied a banking website source code and put it up on a free website. There wasn't too much checking from Google back then – they just scanned the website, saw it was based on finance and accepted it.
Then I basically just spammed the internet to try and catch as much traffic as possible, because if you were able to get 1,000, 2,000 visitors to click and get your friends to click a few adverts you were able to generate £3 or £4 a day, which was ultimately just getting me about £50-£60 a month.
At the same time I was working at a factory and I was the youngest person in the company, so they rightly assumeed I knew about computers. They basically wanted me to build their website in HTML and CSS. So I taught myself on the job and got really interested in the field as something I wanted for my career, then jumped really late onto a university course.
At the time I learned about animation and Flash before going back to HTML and CSS. At the end of my degree I was picked up by a local agency where I learned about more black-hat practices in SEO, because that was what we did 10-12 years ago before we were brought back down to earth by Google Panda and Penguin.
Since then I've been focused across everything SEO and have really seen it evolve as search engines started to actually focus on users. I've since worked in a range of agencies and brands, but early on it was a happy accident where I fell into something and still continue to enjoy it.
Expected impact of the Page Experience Update
Ben: Moving on to review our predictions for 2021, do you still think the Page Experience Update has a big part to play this year?
Edd: I don't think we'll see too much change with the rollout. If it's going to have an impact, I think it'll be on a specific industry. If we see anything in the next three to six months, I think we'll likely see changes in publications like news websites, but also possibly recipes and cooking websites where Google highlighted a lot of initial problems with metrics like CLS (cumulative layout shift).
Over the next few years, these [page experience metrics] will become more important. So far, there's just been a lot of speculation.
It's all in line with Google's approach in the last five years, with a focus on user experience in areas like HTTPS and mobile indexing. They want to make sure they're supplying a good experience, which they've tried to do from so many angles.
But I don't want to disregard it now, even if it doesn't have much of an impact in the short term. Improving Core Web Vitals is still improving your user experience. It might not have an impact on organic visibility [right now], but it's going to be great for your users, and that's what our end goal should be anyway.
What did we learn from the 2021 algorithm updates?
Edd: I think the fact that there's more than one is interesting. I think there'll be continued updates to how Google looks to understand content across websites. We used to be of the opinion that more [content] is better, but now we know that you have to facilitate search intent, and it doesn't have to be a 1,000 word article to rank well as long as you highlight to the user that you're facilitating their search.
These rollouts are positive for people still involved in SEO because it encourages us to invest in providing quality results. If anything, we'll see Google continue to invest in this area and introduce more machine learning. There are so many things that feed in data to them, so they will be using it and I think it's really positive that they're investing more in actually providing quality results.
What can we expect to see in terms of search journeys in 2021?
Ben: We said in December that it would be important to pay attention to consumer search journeys in 2021. MUM (Multitask Unified Model) has ramped that up again with recognition within Google of how complex journeys can be. In recent months, has your thinking on the consumer search journey developed or changed?
Edd: It's been a hot topic in the last few years. Personally speaking, I see its importance a lot with my clients. Something that's been big in the last few years is brand – not only branded queries, but also how branded queries surface alongside products, e.g. 'asos dress', which is a huge signal that people want to see a brand alongside a product.
Or, for example, we might see someone searching for dresses, then refine their query to introduce the brand. These are signals that Google will use to understand what products or services a brand should. beseen across.
If you invest in your consumer search journey across more informational topics, you can effectively build your brand over time. For any new company or startup it's going to be super difficult to go up against the big hitters in the first 12 to 24 months, in my opinion, but it could be done if you've created a lot of awareness for your brand and products.
By focusing on the earlier stages of the consumer journey where it's typically less competitive, you can guide the conversation and it will be a lot easier for you to build up brand awareness when entering that market.
SEO's integration with other channels
Ben: What kind of relationship can SEO have with other marketing channels, and what role can our insights play in guiding a wider marketing stategy?
Edd: For a few years we've seen collaboration between organic and paid, and where they can benefit each other. But from an SEO perspective, we can understand what will best facilitate our brand awareness, to the point of even briefing in chanels like affiliates and influencer marketing in terms of where their focus should be or which pages to send traffic to.
Specifically for organic and paid, you can gain so much data from paid. If you're an international brand reviewing your products across different markets, you can use data from paid to work out what typically converts best there, and feed that into your SEO strategy in terms of priority.
In terms of the consumer search journey, if users are landing on your website [organically] and reading information related to a service or a product, you can capture them early on and invest in retargeting and display, which are typically cheaper, and try to build resonance with those users over time, using paid traffic to target users throughout their journey, which is really effective.
Join the on-page conversation
To hear all of the content from Edd's interview, listen to the podcast episode at the top of this page, or find the RankUp SEO Podcast channel on your podcast app of choice.
Edd and Ben will be back soon with a new episode of the RankUp podcast. In the meantime, you can find us on Twitter at @BenJGarry and @EddJTW.
If you're interested in being a guest on the show, please reach out to us on Twitter or via email.