Subscribe to RankUp on Spotify | Apple Podcasts | Google Podcasts | RSS
Startup SEO has all the ingredients of SEO for larger businesses, but with unique considerations that make it worth discussing as its own topic.
Where do you start when a website has no content? How do you build links when no one's ever heard of the brand? What do you say when your client asks for advice on their brand name? How do you manage expectations for results when you're starting from scratch?
Dan Rawley works with startups on a daily basis in his role leading Honeycomb Search, the SEO service from startup accelerator Twinkl Hive. He talked us through key aspects of technical SEO, content optimisation and link building for startups, but many of the tips can be applied more broadly to SMEs and new websites.
If you want to hear more from Dan, you can find him on Twitter at @danjrawley. Twitter is also the best place to find the rest of the RankUp team: Edd (@EddJTW), Ben (@BenJGarry) and Liv (@seoliviamae).
Introducing Dan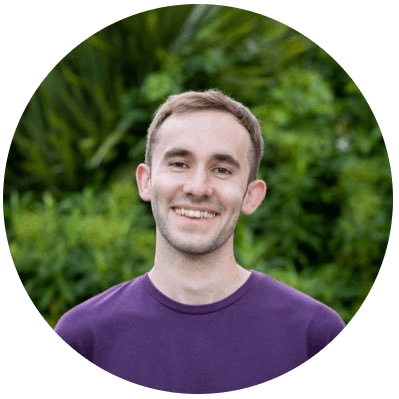 Dan: I started off doing journalism at uni, so when I came out of that degree, I had a background in content and it wasn't a huge jump to SEO. But to be honest, it was more about where the jobs are. Journalism's an industry on the way out, and SEO was very much an industry on the rise when I graduated.
I started off at a Sheffield SEO agency where I was working with medium to large businesses, but after a couple of years I got an offer from Twinkl, which is a company that makes teaching resources. They were basically starting an SEO department from scratch and they asked if I wanted to be a part of building that new team. Scaling it up quickly was a really good experience.
A couple of years after I'd been at Twinkl they started a business accelerator called Twinkl Hive. Twinkl had grown rapidly and wanted to support other startups who were early on in their business journey. As part of that I was asked to go in and help them with SEO consultancy, having had a bit of an agency background.
About a year after that, I realised that there was a gap for an SEO agency that worked with startups. There didn't seem to be one specialising in that area in the UK. And it seemed to me like a lot of startups couldn't access high quality SEO support, because it's either too expensive or they don't know what they're paying for.
So in April 2021 we launched externally, working with companies through Twinkl Hive and external clients, too. We do a bit of everything: technical, digital PR, training and consultancy. We launched Honeycomb Search at that point to make it clear to everyone that we can work with external companies.
Where does startup SEO begin?
Dan: It can vary massively. In some instances, we've been involved even before a company has picked a name. They've asked us for SEO input on what they should call themselves, and whether they could rank for their own name.
We also get involved when the website is being set up for the first time. It was a bit strange to go from working with bigger businesses to doing SEO when the client doesn't have a website yet, but it means you can give SEO input from the very beginning, setting the site up from scratch, which is a good opportunity for the client.
I describe it to clients as future-proofing their websites by not committing some horrible technical error that will come back to haunt them in a few years.
But sometimes we also come in a bit later on. They'll have websites set up, but the majority of our clients come to us while only ranking for their brand name – they don't really have any wider organic traffic or links to speak of. Quite often they also don't have things like Google Analytics or Google Search Console set up, so we still have to do some work before we can get to the SEO part.
When you start creating content, how do you compete against more established sites?
Dan: One thing we notice with a lot of our clients is that they've created a really good product, or solution to a problem, but because they're not marketers they haven't explained it very well.
Often, the first thing we need to do is set up a load of feature pages that will explain each part of the product or service. We need to do that first, because otherwise you could drive people to the site with keyword rankings, they wouldn't know what to do, and then they'd bounce off.
It's generally true that it's going to be difficult for our clients' new websites to come straight in and start competing for high volume, transactional keywords straight away. So we have to be a bit creative in our strategy.
Normally, the route we go down is to look for more informational keywords. What questions are users asking about the product or that area that we can answer?
If we provide a genuinely helpful answer, we should be able to rank quite quickly, as there's less competition than for product keywords. But also, when people find our website and can see that we've given a helpful answer, we can gently nudge them towards the product pages and try to generate conversions that way, rather than going straight in for the transactional keywords.
Dealing with branded language
Dan: We often encounter the problem that our clients' products are so new that customers don't know that they exist, so they can't search by its name.
In our keyword strategy we have to peel it back a layer and relate it to something that people are actually searching for.
As one example, we have one client that produces superfood energy drinks, but no one is searching for that exact description. So we had to go back to something like healthy alternatives to energy drinks, or drinks that help you focus.
Laying the technical SEO foundations for startups
Dan: The advantage for our clients is that their websites are so new and so small that there aren't going to be big, historical technical SEO problems to fix across thousands of pages because a mistake was made 10 years ago and never fixed.
Instead, we have an opportunity to put an optimal website structure in place for SEO now, and we're then saving them time and money in the long run because they're not going to have to come back and fix something that went wrong.
However, we usually find something that needs fixing, even when the website is small, as they've often been built by the founders or as a favour by a friend when they were trying to save money in the early days.
Getting technical recommendations implemented
Dan: The good thing is that we're often dealing directly with the founder, so if we tell them that something is high priority, and they have the resource to do it, they'll get it done quickly.
Something else that's worked well for us has been benchmarking against competitors. If we can say to a founder that their website is significantly slower than their competitors, and that customers don't want to wait 10 seconds for a page to load, they'll realise that this is a problem that's going to affect their success.
The flip side is that a lot of our clients don't have the resources, because they don't have the budget for developers or an in-house team. If that's the case, we've got to try and prioritise which fixes that we're going to go after.
How do you build links for new websites?
Dan: It can be challenging because if you're going to a journalist with a startup, you don't have that brand recognition, and the client probably isn't going to have their own data that you can use for campaigns.
But, equally, there are fewer PR hoops to jump through and startups are often willing to take risks if you tell them that there's an opportunity to get really good coverage.
It's similar to technical work in that we're building from the ground up, so we can focus on carefully building high quality, relevant links, rather than working on a website that has thousands of spammy links that need to be dealt with before anyything else.
The single most effective tactic we've found is expert comment opportunities from sources like Journo Request and Help a Reporter Out. Often, our clients are operating in a niche that doesn't have a huge number of experts talking about it, so if a journalist is writing a story in that area, we can connect them with the founder and offer an expert quote. We've ended up with coverage in places like the Daily Mirror, Metro and Unilad with that tactic, and it's getting a handful of really high value links.
It's also good for the long term because, ideally, if our client provides a useful quote, the next time the journalist writes about that story they might come back directly for another one.
We've also got around the problem I mentioned before about data by finding third party data from Google Trends or the ONS, places like that, and put together a campaign without having to go and get the data from scratch. We've had some good coverage from that slightly hacky way of doing it, which saves money and saves time.
How do you navigate conversations about results and timeframes?
Dan: We've found it useful to showcase studies from other clients, which is really good for getting buy-in and patience. Clients can see how for another company in the first three months, we were setting the foundations and traffic graph looks a bit slow, but then, several months into the contract there's a spike, then another after eight months, and another after a year.
That gives new clients a better understanding of where they're likely to see results, and encourages them to let us get on with it for a few months and see what results are like at that point.
Internally, the way that we set expectations is for the first step to be visibility for they keywords that we're targeting, which we hope to see within a few weeks of creating content. But then the difference between startups and bigger businesses is that the gap between ranking for keywords and seeing traffic come in can be weeks or months. If you're a bigger brand ranking for a keyword, you probably see the traffic come in straight away.
It's important for us to communicate the difference in those stages, which is when it pays off to be really honest and transparent with the client about their position.
Join the conversation
To hear all of the content from Dan's interview, listen to the podcast episode using the player at the top of this page, or find the RankUp SEO Podcast channel on your podcast app of choice.
We'll be back soon with a new episode. In the meantime, you can find the team on Twitter at @BenJGarry, @EddJTW and @seoliviamae.
If you're interested in being a guest on the show, please reach out to us on Twitter or via email.
Subscribe to RankUp on Spotify | Apple Podcasts | Google Podcasts | RSS