Subscribe to RankUp on Spotify | Apple Podcasts | Google Podcasts | RSS
Tasha Amponsah-Antwi, Business Director at Reprise Digital and long-time fashion and beauty SEO expert, joined the podcast to expand on the topic that she brought to Brighton SEO in spring 2021.
After seeing Tasha's talk, we were keen to hear more about some of the topics that she mentioned: specifically, the idea of a fashion and beauty pyramid that helps us understand a brand's position in the market, and the complex research journey that customers often take before buying new products.
We also had a new host line-up for this episode! Ben was joined by Impression's own fashion and beauty SEO expert, Olivia-Mae Foong, who helped us explore areas of the topic in a deeper and more insightful way.
Listen to the whole interview on the page or on any podcast app, or read highlights right here. You can also find everyone on this episode on Twitter, at @Tasha_Antwi, @seoliviamae and @BenJGarry.
Introducing Tasha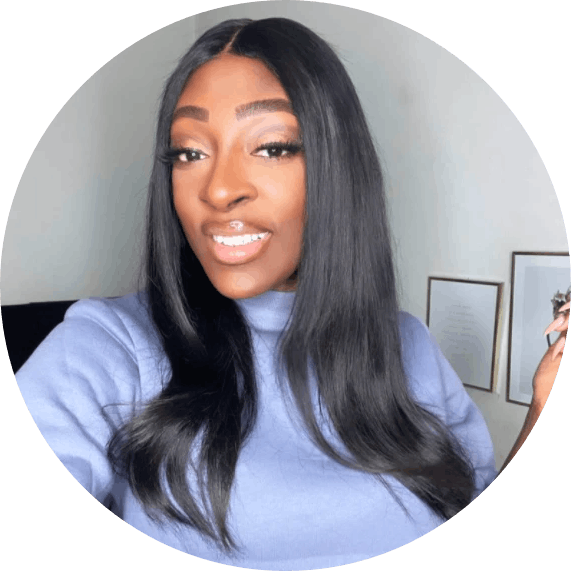 Ben: How did you get to where you are in SEO today?
Tasha: I originally went to university with a plan to be a doctor, so I was actually doing biomedical science at Brunel University. And I just wasn't really into it, so long story short, I ended up dropping out. After that, I worked for a year in retail for Miss Selfridge in Oxford Street back in the day. Whilst I worked there, I kept getting promoted but then decided that it wasn't necessarily what I wanted to do.
I reapplied to go back to university. This time at Kingston University, where I studied Business and Management. In my final year, I decided to do my dissertation on online advertising for fashion brands. As a consumer, I had a daily routine of browsing ASOS, Topshop and other fashion ecommerce sites everyday, and it used to bug me the amount of ads that would pop up along my research journey. Through my research, I came across this whole world of digital marketing, PPC and SEO. After that, I applied for a job at the independent agency, which I used to work for before Reprise Digital.
My previous agency had a lot of fashion and beauty clients at the time. So this is where I grew my expertise in the seasonalities that came with these industries, and how to market and create SEO strategies around it.
Why fashion and beauty SEO?
Ben: What interests you about SEO in this space?
Tasha: Whilst I was at Kingston, I actually started a clothing business with my friend. We were able to gain backlinks for high quality, authoritative publications like Marie Claire. We didn't realise at the time that, by outreaching to magazines, sending samples and getting features with links, what we were doing was technically SEO!
I've noticed that when most people start a fashion or beauty brand, they tend to create their social media profiles and that's it. They don't really focus too much on the website, or think about the various digital touchpoints that might get a user to their page. You find that they depend on Instagram. Obviously, Instagram is a good tool, but it's not the only tool that you can use to drive new business and brand awareness.
What inspired Tasha's talk at Brighton SEO?
Liv: What inspired you to do a talk about fashion and beauty SEO at Brighton SEO?
Tasha: I had originally pitched to talk about the future of SEO for brands and they had came back and asked me to focus on fashion and beauty! In one of my recent articles that caught the organisers eyes, I discussed how luxury brands' stores are so important and why they need to connect this to a digital strategy. In the article, I also explored why mass-market brands are having to move online and the change in how users shop online for fashion and beauty products. The talk was to inspire and highlight to fashion and beauty brands not to take SEO for granted.
The future of SEO for luxury fashion and beauty
Liv: What do you see for the future of luxury or aspirational fashion and beauty brands?
Tasha: I think that there will be a big shift to e-commerce. During lockdown, consumers were forced to do their research online. A prime example of this is how Chanel did not used to have their prices on their website, which they are starting to do now.
In terms of how do they shift, they need to consider tech and innovation at large. Does that mean people are going to be looking at apps? How are they still going to get that human experience? The reason luxury and aspirational brands' physical stores do so well is because when you go into the store, you receive a one-on-one treatment and unique customer service experience. That kind of thing is not the same treatment that you'd get with mass-market brands, which is why they have performed better online, compared to luxury.
With most mass-market e-commerce sites, they have been able to create different functions where people can just filter to whatever it is they want. For example, if you're looking for a black dress, you can go to ASOS dresses, filter to black and your size. So in essence, that gives the user more of a one-to-one, personalised shopping experience, which can't be achieved instore. Whereas with high end brands, they've managed to achieve that instore instead.
I've noticed that a lot of luxury fashion and designer ecommerce sites (such as Net-a-Porter, MATCHESFASHION and Celine) now promote and offer a shopping consultation service online, so it will be interesting to see if more luxury sites start rolling this out.
Join the on-page conversation
You can see more from Tasha on Twitter, where she discusses SEO, answers questions on the topic and shares her latest events and thought-leadership content. If you have access to BrightonSEO 2021 past talks, we highly recommend watching Tasha's talk for further insights into the world of fashion and beauty SEO.
Edd and Ben will be back soon with a new episode of the RankUp podcast. In the meantime, you can find us all on Twitter, @seoliviamae, @BenJGarry and @EddJTW.
If you're interested in being a guest on the show, please reach out to us on Twitter or via email.