Although you may think Google would've been winding down in December, think again! December featured two algorithm updates, including another Helpful Content update, and a link spam update. We also saw the addition of another E to E-A-T, as well as a few other intriguing search updates which we'll look into below. 
Our traffic light system will help guide you to the articles that need your greatest attention. Watch out for red light updates as they are major changes that need you to take action, whereas amber updates are certainly worth knowing, but aren't as urgent as red updates. And finally, green light updates which are great for your SEO and site knowledge but are less significant than others.
Keen to know more about any of these changes and what they mean for your SEO? Get in touch or visit our SEO agency page to find out how we can help.
In this blog, we'll explore a few different search and algorithm updates that occurred in December, including:
December Helpful Content update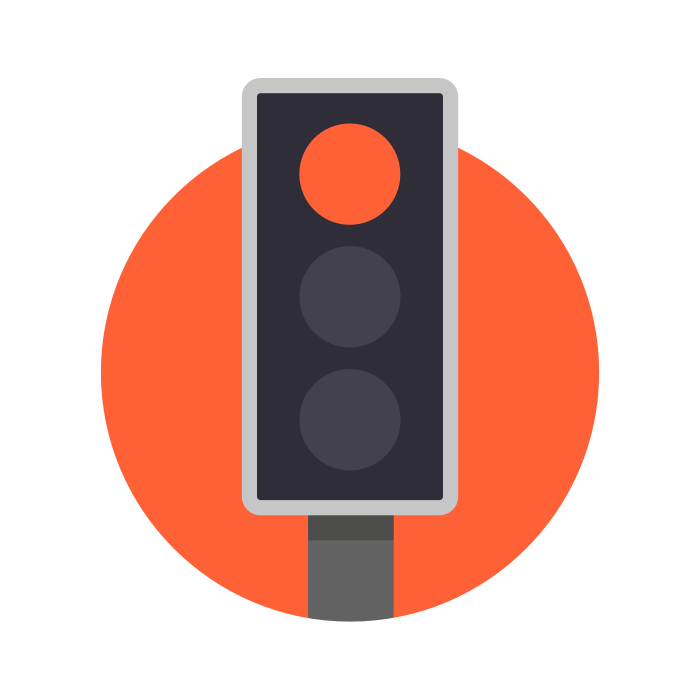 Google's Helpful Content update was released on December 5th and will take about two weeks to completely roll out. It improves our classifier & works across content globally in all languages. 
How the Helpful Content system works 
Google's content system aims to acknowledge helpful content that leaves visitors with a positive experience, and will not reward those pages which do not meet the expectations of their visitors.
This system will produce an automated ranking signal across the site which is then taken into account along with other signals when ranking websites. Additionally, their systems are able to detect any low-value or unhelpful content.
Search ranking signals may still be positive for sites with some people-first content if other indicators point to it being helpful and relevant to a query. The effect can be more noticeable for pages with plenty of unhelpful material.
What the December Helpful Content update means for your website
The amount of time it takes for a website to improve after removing unhelpful material is a common query. Google's classifier is constantly running, so it can examine both existing and recently-opened websites.
As the system detects that the unnecessary content hasn't resurfaced in the long run, the classification will no longer be applicable. Sites identified by this system may experience the signal being applied to them over a few months period.
December 2022 link spam update released for Google Search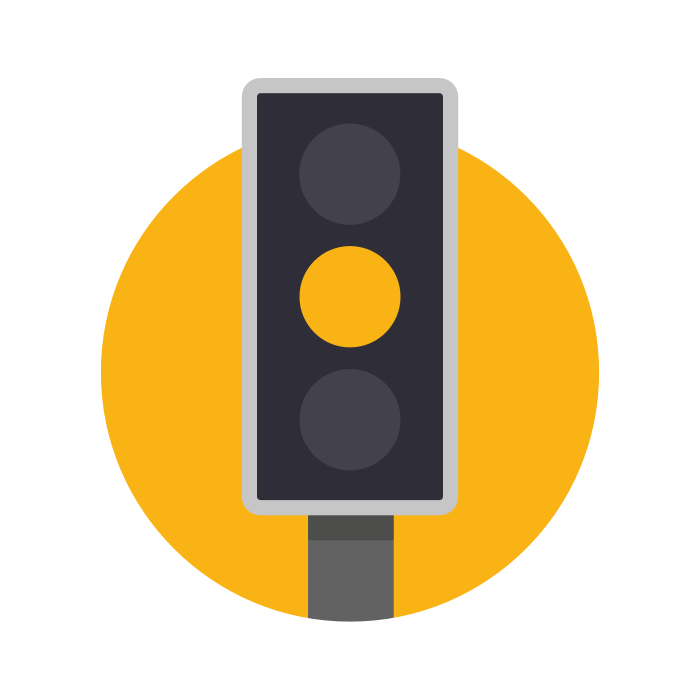 Following this update, Google will begin to utilise Spam Brain, their very own AI-based spam prevention system. This will serve multiple purposes besides just detecting spam; it will be able to spot when sites are buying links and the sites used for the purpose of passing outgoing links.
The update took place on December 14th and took 2 weeks to complete, so should be finished as of January 2023.
What this update means for your site
This shouldn't be a factor for most sites, but if you have acquired or purchased a lot of spam links, these will be neutralised. This will likely affect your page authority and ranking as credit from "unnatural links" will be lost.
Google specifies spam links as 'links obtained primarily for artificial manipulation of Search rankings.' So their strategy is to level the playing field to ensure pages with relevant and helpful links are receiving the ranking benefits they deserve. 
Google's latest update to the quality rater guidelines: E-A-T gets an extra E for Experience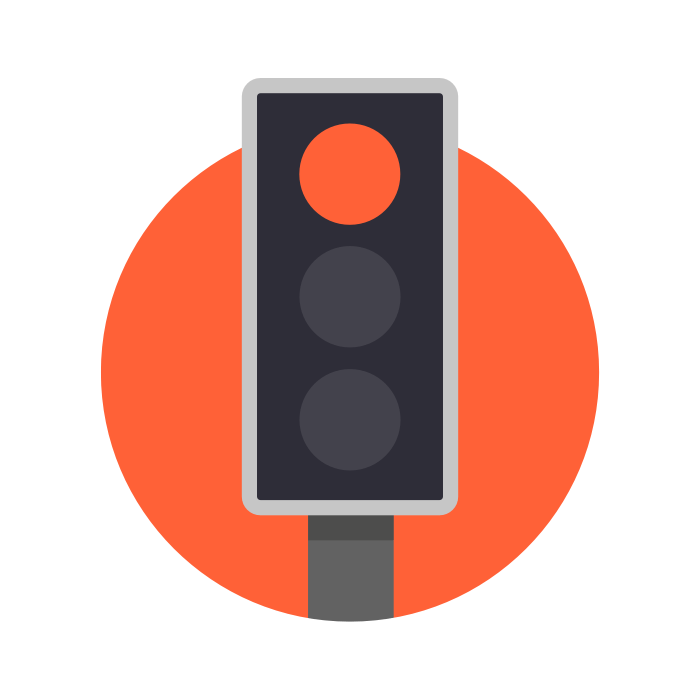 Google has made considerable changes to their search rater guidelines. Although they regularly update their guidelines with multiple improvements over the year, this time they've added much more new content, including the introduction of another letter E to the start of the popular acronym E-A-T.  
E-A-T has gained another E for Experience. So this crucial ranking concept now reads:
E – Experience
E – Expertise
A – Authority
T – Trustworthiness
This new addition means that Google will also evaluate content depending on the first-hand experience that the content creator has had with the topic. For example, if someone is searching for a way to create authentic Italian pasta, someone with first-hand experience in making pasta will likely rank better. 
What does this mean for me?
E-E-A-T or 'Double EAT' definitely needs to be considered when approaching writing new or updating old content. Users of your site need to be able to trust the expertise of the author(s) of the content; that it's original, driven by quality and has some first-hand experience to support it. 
As SEOs, it's our responsibility to ensure the content we write is authentic and helpful to users. This is where consulting our clients about the topics we're writing about is pivotal to the success of content. No matter how big or small, having supporting ideas or comments from clients who've had first-hand experience will help to give users the best experience possible–and ultimately make our clients rank better. 
You can read more about how Google uses E-E-A-T in their in-depth search raters guidelines. Or you can visit our easy-to-read guide to find two quick wins to boost your content's E-A-T. 
Google brings continuous scroll to desktop search results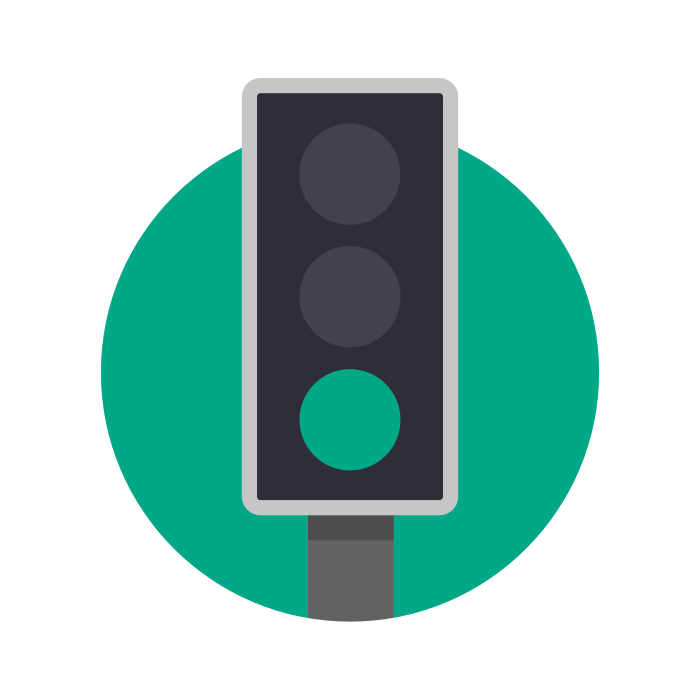 Google has made its continuous scrolling feature available for desktop search results, which was initially launched for mobile search in October 2021. This differs from infinite scrolling in that it stops after a few pages rather than going on indefinitely; hence the term 'continuous scroll' is used instead of 'infinite scroll.'
This will appear in English search results in the U.S., but may take more time for all U.S. users to see. Continuous scroll will load up to six pages of continuous results before asking you to click a "See more" button.
Content ideas may be coming to Google Search Console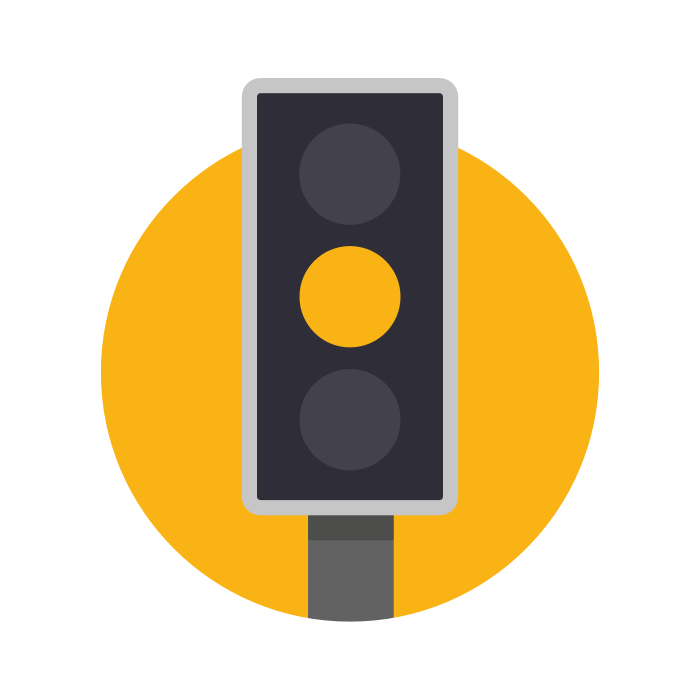 Google is currently experimenting with a new content feature that will help users discover content related to their site. Whether you need topic ideas for new content or need to improve the helpfulness of some of your current content, this feature will help you find highly relevant queries to answer.  
As creating content that directly answers users' questions can sometimes be difficult, this feature would certainly help content creators ease this process. Unfortunately, this is a temporary feature that is live for a select few in the US, however, it may be rolled out soon depending on its success.
Google released a similar feature a few years back called Google Question Hub that collected unanswered user questions and fed them to content creators to get answers. Once again this was only available in the US, so it's best to keep relying on your favourite content ideation tools until Google Search Console content ideas become a reality.  
Google launches new Google Search status dashboard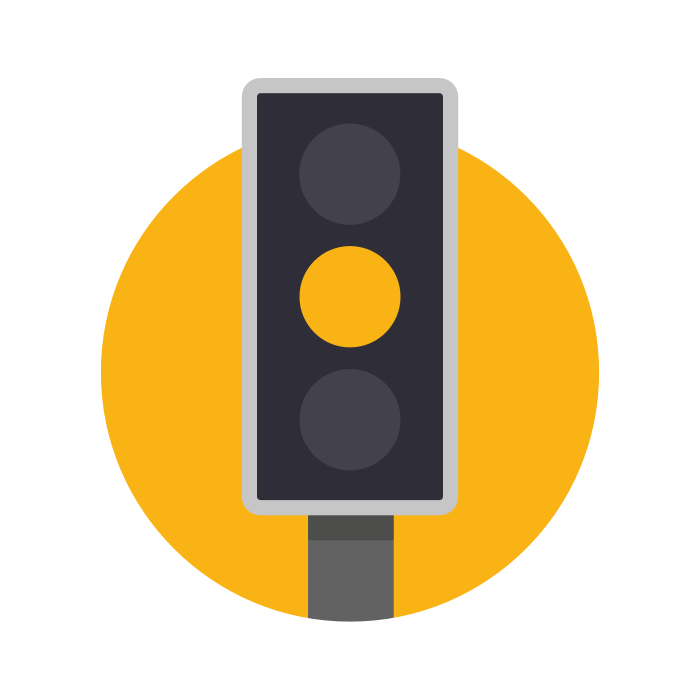 Google has launched a new status dashboard for Google search which can be found at status.search.google.com. The dashboard will show you if there's an outage or issue with Google search. Allowing them to confirm whether there is an issue with crawling, indexing, or serving in Google search.
Google says although issues are rare they want to be transparent when they do happen. View a screenshot of the dashboard below.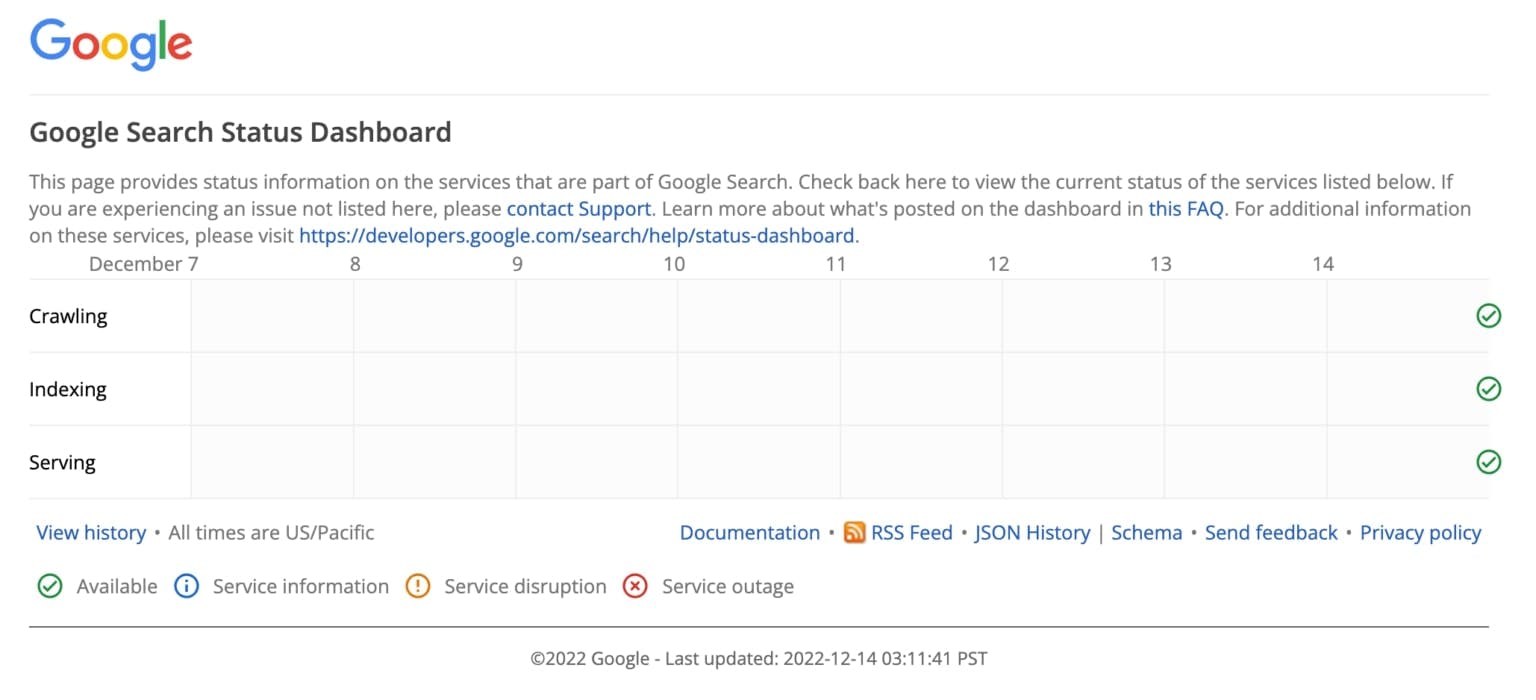 How it works
The dashboard reports widespread issues that occurred in the previous 7 days
Displays key details and the current status of the incident
Widespread issues mean there is a systemic problem with a search system that is impacting a large number of sites or users. These issues are usually very visible internally and externally. SREs' are working behind the scenes to flag these issues.
"Once we confirm with SREs that there's an ongoing, widespread issue in Search, we aim to post an incident on the dashboard within an hour, and consecutive updates to the incident within 12 hours. Unlike with a traditional automated dashboard, our global staff reports these updates. The start time of the incident is generally when we managed to confirm the issue," Google added.
What does this mean for me?
Previously when issues were suspected they'd have to be confirmed with Google, through publications and companies reaching out and sharing information or through social media. Now the issues will be confirmed within the dashboard to be easily accessed.
---
Keep up-to-date with our dedicated algorithm and search industry round-ups. For any further information about these posts – or to learn how we can support your SEO – get in touch today.
---