We are delighted to have been shortlisted across 3 categories at the 2023 Company Culture Awards.
The UK Company Culture Awards recognise and reward companies who nurture their workforce, offer career development, celebrate hard work and create a workplace environment beyond just an office space, even when remote.
Impression has been shortlisted for:
Best Agency to Work For
Best Workplace Mental Health Awareness Initiative
Best Team Culture
We've evolved and enhanced our employee value proposition over the years to ensure that Impression is truly a great place to work. One of our most recent initiatives is to trial a shorter working week, giving our workforce Friday afternoons off with no changes to salary or holiday allowance. We're really proud to be recognised across these particular categories at The UK Company Culture Awards, an award that states "people are at the heart of all businesses" – something we totally agree with!
Speaking of the nominations, our People Director Zoë Ogden said:
"We're delighted to be included on the shortlist again for a second year running. Our culture is so important to us and it might be a cliche but it's true – we are nothing without our people. Our aim is to be a supportive and inclusive employer, and being recognised in these categories for the work we do further validates our efforts and gives us momentum to keep doing what we're doing"
Learn more about our ways of working.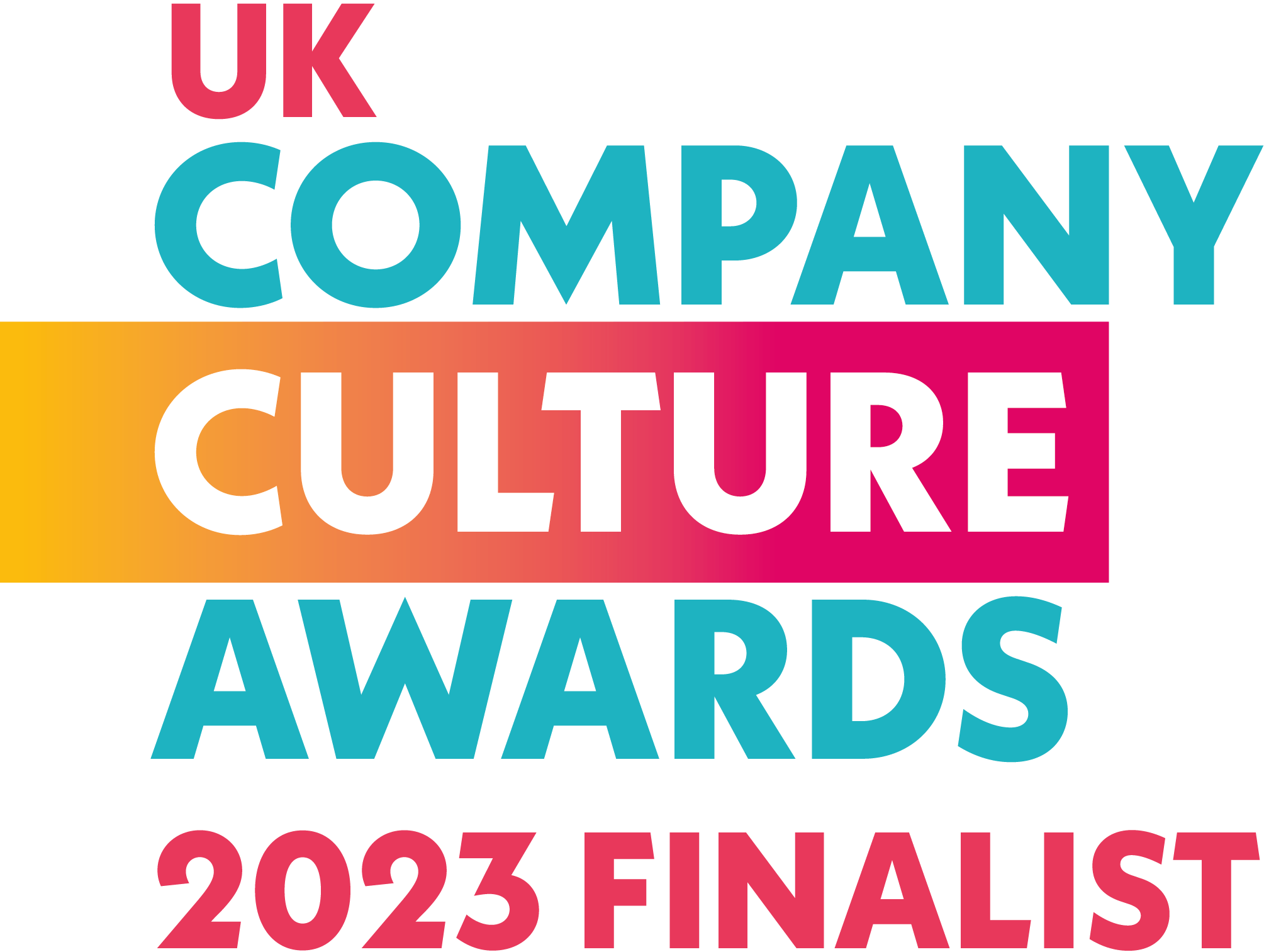 ---